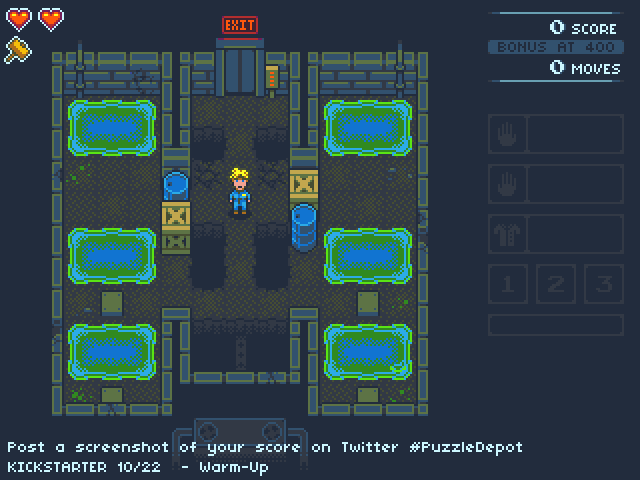 There is a new version of the demo available, which not only includes some updates, but also allows you to play the Kickstarter daily rooms! For the next 30 days there will be a new room available to play every day.

Updates in version 0.16 :

- Adjusting scoring on hearts and certain items
- WASD controls! Finally!
- Restart now happens instantly when you press 'R', rather than a delay
- Pressing 'E' will unequip the weapon you are currently carrying, in case you'd rather kick a crate than smash it. This does not protect the item from Rust Mites!
- Minor graphical and text changes
- Fixed glitch with skipping 2nd cutscene
- Can switch to fullscreen by pressing 'F' from the main menu
- Dialogue boxes can be closed by pressing space
- You can kick Vendos for extra snacks!
- Ability to save screenshots from the score screen
- Addition of "Daily Room" to the main menu, for the 30-day Kickstarter!