Puzzle Depot is our current in-development game, featuring Sokoban-style box-pushing puzzles, but with elements from Adventure and RPG games.
The demo is now available, and features the introductory level of the game, introducing you to the gameplay mechanics, characters, and story of Puzzle Depot. Even if you're not normally into puzzle games, give this one a try!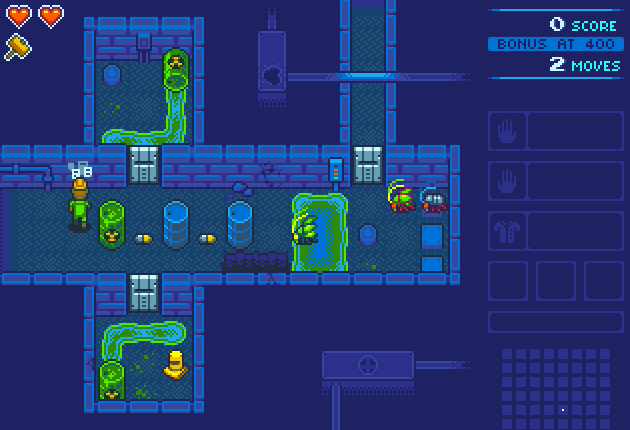 The Puzzle Depot kickstarter begins soon!
More news soon about the kickstarter launch, as well as a new version with improved controls and other features!
Thanks for playing!