Hi.
After a few months on Early Access, I'm happy to announce that Puzlogic (version 1.0) is finally live.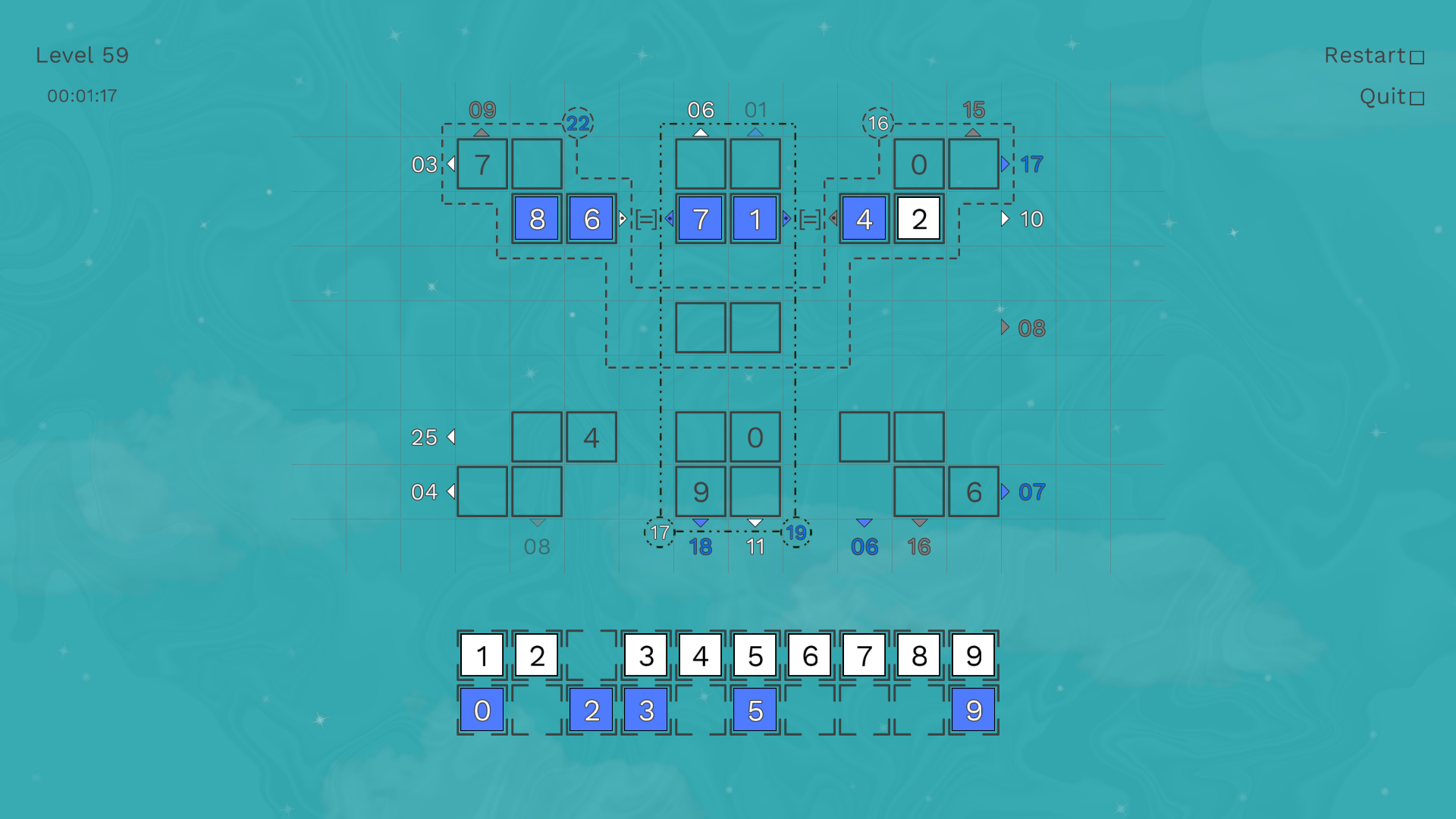 Puzlogic is a unique logic puzzle game inspired by sudoku and kakuro (cross sums).
To complete puzzles you must drag the available numbers on the bottom to the free spaces above, following the provided rules.
With its minimalistic style and relaxing music, it features 64 puzzles with increasing difficulty and complexity.
Here is the game's Steam page: Puzlogic

Features:
Unique puzzle game with familiar rules
64 handcrafted (and challenging) puzzles
Notation on free spaces
Simple drag and drop gameplay
Ambient sounds and background effects
Peaceful music
Steam achievements
Please find the release trailer bellow:
In addition to the game, I've created some puzzles to solve traditionally (ie, paper and pencil). You can download them in PDF format or individual images (along with their solutions) at the following link: P&P puzzles
Thank you very much for all the feedback and support.
Eduardo