Pursuit of Power® 2 : The Chaos Dimension is a real-time strategy game with a different focus than traditional RTS games. Players connect fortresses together in order to build, upgrade, generate bonus resources, defend allies, and lay siege to enemies. Each player has a leader unit that summons structures and casts powerful abilities. Rifts dynamically spawn waves of invaders that drive the action. There is a priority system for enemy targets and a rage mechanic that affects combat in multiple ways.

Fight through a single-player campaign game with unique content and objectives for your leader. Play local and network skirmish games with up to 10 players. Join a team with allies that can come to your aid. Create new skirmish games using a map editor with a rich set of features.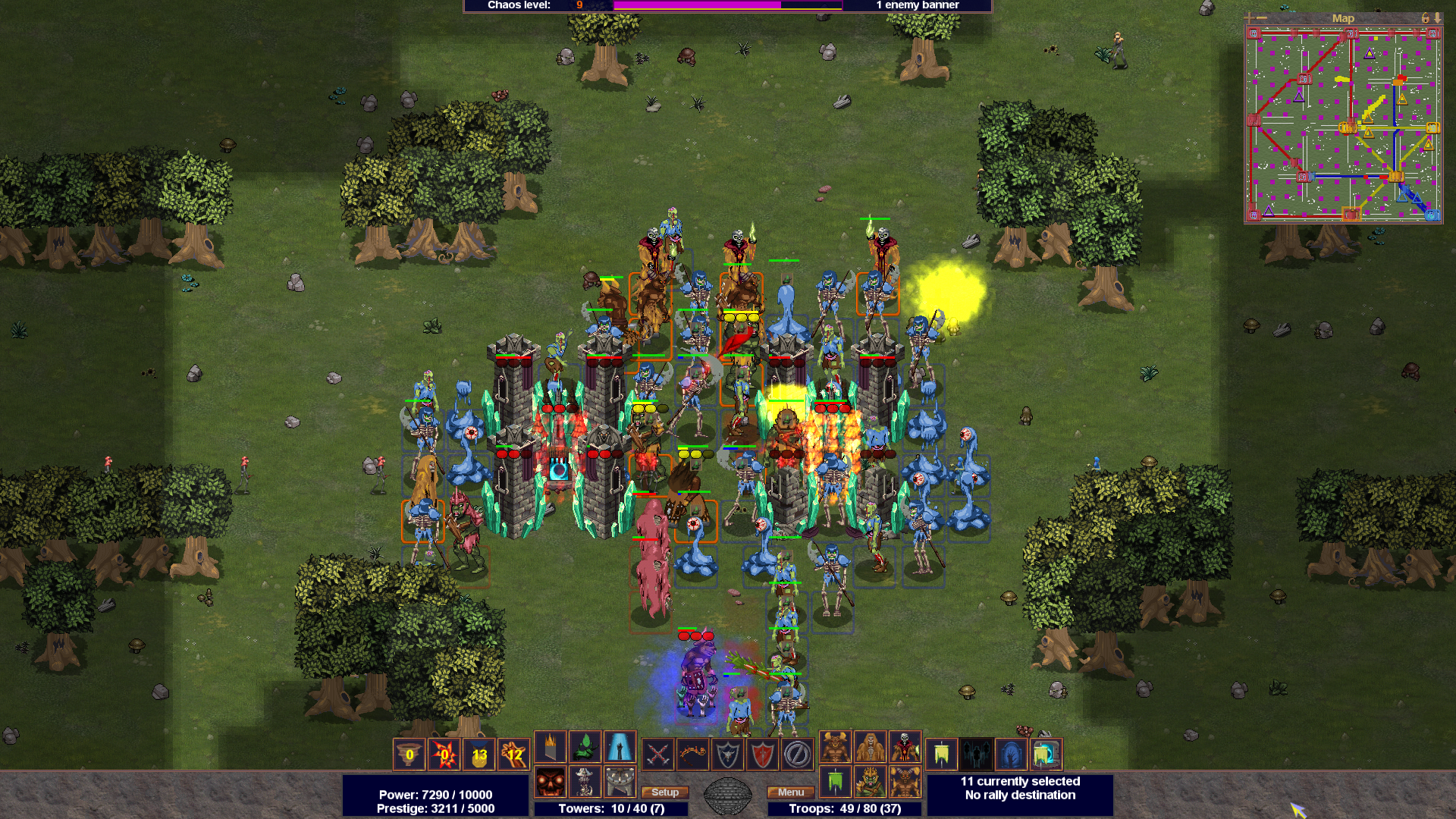 A dev play of the Campaign tutorial (1st board) gives an idea of how the gameplay works.