Today you will learn how to buy a new ship and install modules and crew on it.

The first thing you need to do is buy the hull of a new ship. They can be buy at the "Player's station". To do this, from the main game menu you must go into the "Inventory", open the "STORE" tab and buy a hull.
Next, you must make a new "build of the ship". To do this, click the plus sign as shown in the picture below.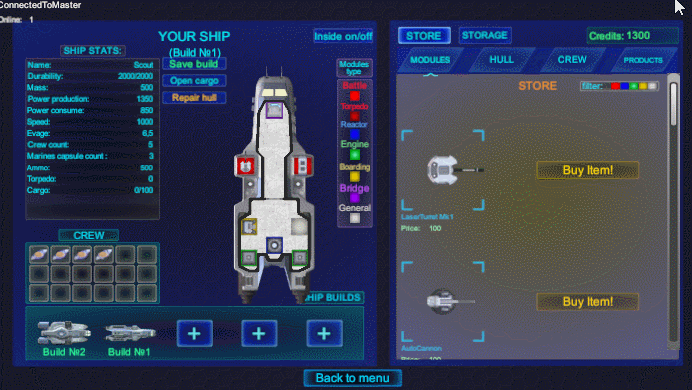 After that, a dialog box will appear all hulls, that you have purchased and not used. Choose one of them. After that, you will have a new ship build.
By default, a new ship has only a reactor. Next, you will need to install modules on it as well as the crew. Do not forget about the crew! Without crew you cannot fly anywhere.
To install the module go to the "STORAGE" tab and near with module you need, click the equip button. Next, all the sockets on the ship where this module can be installed will be highlighted.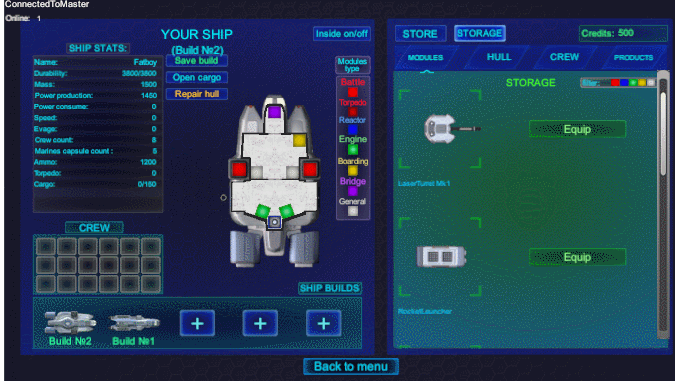 To put the crew on the ship, also go to the storage tab and click the equip button. A crew member will be included in the assembly of the ship.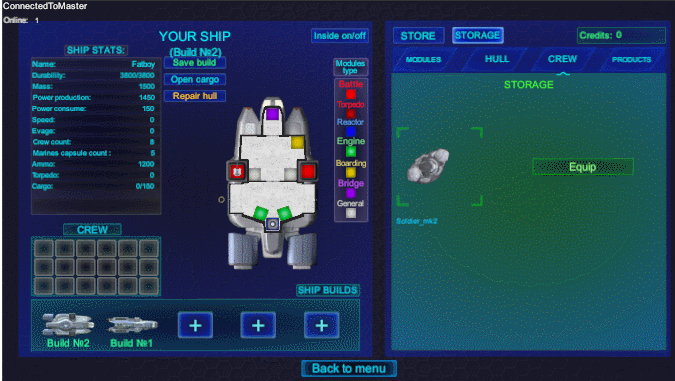 Important: after you have configured the build of the ship, do not forget to save it. This will help you restore the ship with all its equipment and crew if it is destroyed during the raid.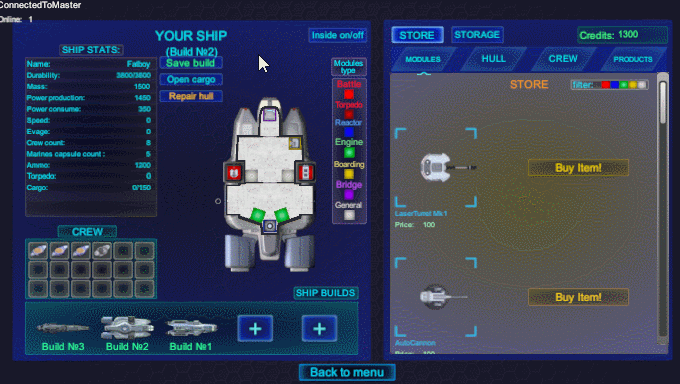 If you have any questions, write right here!