Pulse Shift Update 1.1.4

Hello. Here is the new update for the game. A lot of changes and new features.
Fixes
- Partially fixed bouncing issue
- Minor issues

Changed and added things
- Added level goal and holokey markers
> Can by shown defaulty by pressing LShift
- Added new demo levels to bonus section
> Levels are already unlocked
- Optimized levels
> Mostly reduced far jumps in first two chapters
- Fire platforms swapped to spikes
> Fire particle doesn't look good while rotating the level
- Invisible platforms now have bigger collision
- Increased jump force
- Clicking on continue now automaticly run next level
- Added custom rewinding
> Player now can choose between fixed rewinding by simply pressing button
or holding and releasing rewind key for the custom controlling.
Enjoy the game!
* * *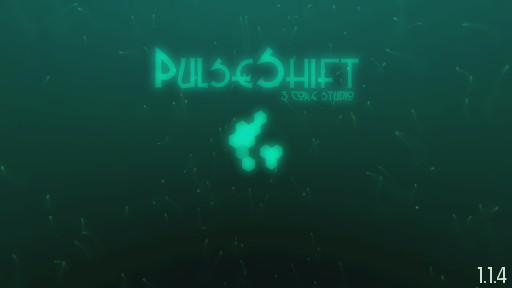 [ppbranchg17586button]