Pulse Shift Demo 1.1.3

Hello, new demo is available. Demo now includes new levels in 4 themes and many changes.
It's recommended to use new profile for correct run.
Changed and added things
- Added level goal and holokey markers.
> Can by shown defaulty by pressing LShift.
- Increased jump force.
- Clicking on continue now automatically run next level
- Added new levels
Enjoy the game!
* * *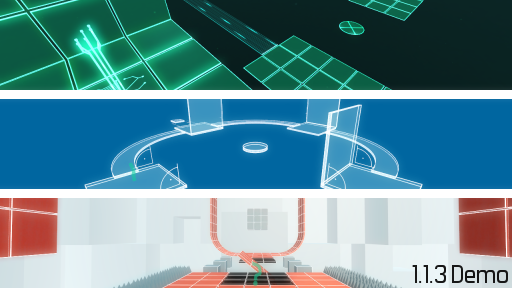 [ppbranchg17586button]