I've decided it's time to start ramping up the work on the HUD, so I've enabled the 3 monitors on my default cockpit to make them functional. In older screen shots the cockpit monitors were just static image placeholders waiting for me to enable the full functionality. Here we now see the results with all 3 monitors functioning.
The first monitor is a 3D tracking hologram of your target on the left, a 3D radar view of the area on the right, and important information scrolling in the center. The actual graphics used are still placeholders for an artist to join me and help polish the look, but this gives you an idea of what I'm going for and how it looks in game now that its working. I'm going to do a little more work on it over the next couple of weeks, then hopefully release a new video.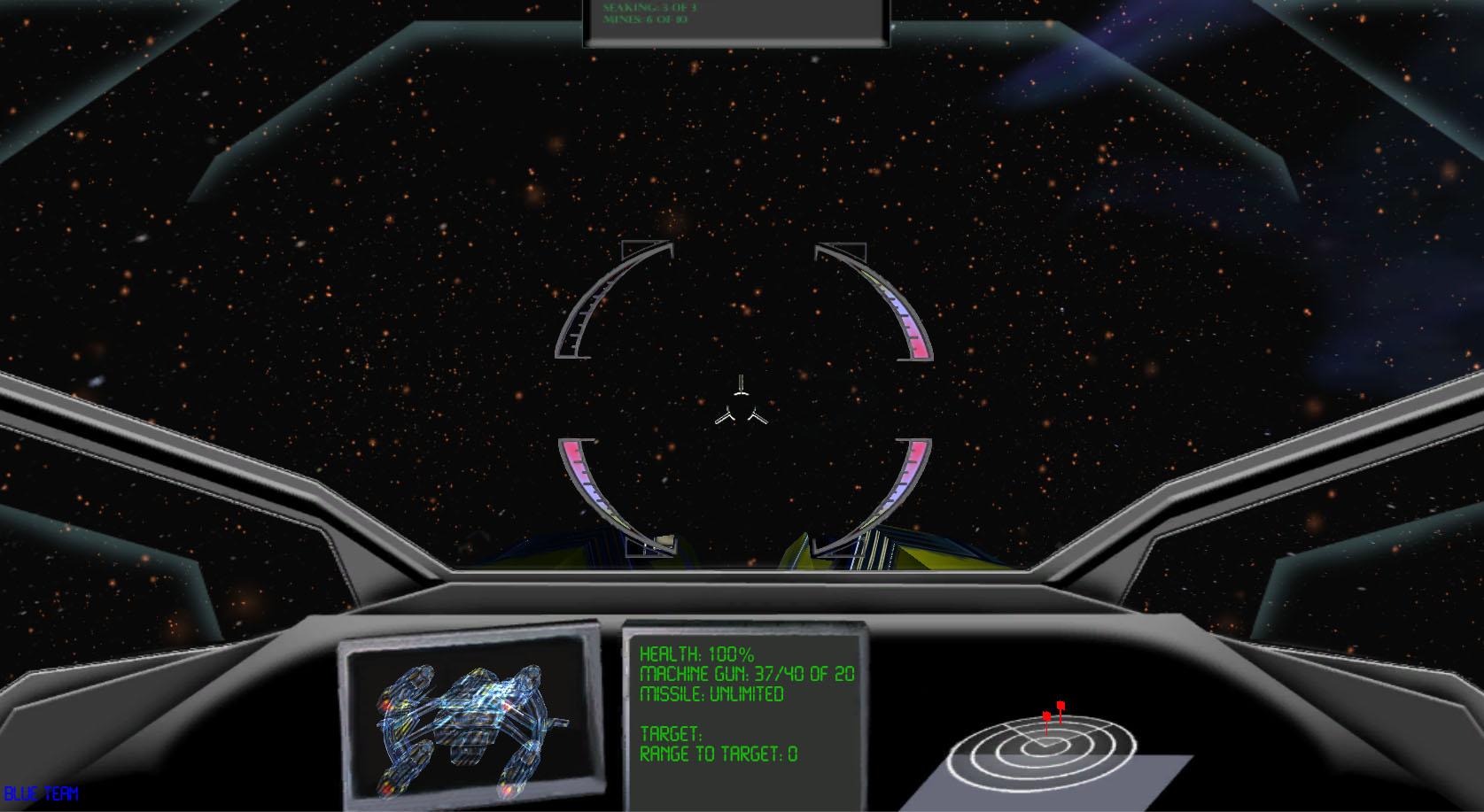 It's worth sharing with you guys I did run into some scalability issues with the multi-player but I think I came up with a way to resolve it. I'll also be testing that over the next couple of weeks and hope to be back on track soon.
Thanks,
Larry
3dmuve.com
Facebook.com follow my progress here by liking the facebook fan page.