Howdy Folks!

Today we present the first part of our news series about our work on "Black Powder" in the last few months, to you.
You'll go from the glowing deserts of Arizona, to the fertile landscapes of North Dakota, to the hidden underworlds of "Black Powder".
Load your lead-spitting "life insurance" one last time and set off on a journey of discovery. Always be ready to pull faster than the ruthless enemy ...
A birds eye view of our map "Abandoned Farm", set in 1868 Arizona. However, everything above the ground isn't all there is to discover.

When you've got the guts, descend with us into the mighty catacombs under the abandoned farm of Jessie's brutally smuggled grandparents ...
Explore the countless corridors and rooms whilst you try to survive against your enemies, who are lurking around every corner ... But your enemies aren't the only thing wanting to end your life with a bloody end. There are other dangers lurking deep down ...
Enjoy the fertile North Dakota countryside in and around the town of McKenzie in 1870.
Rolling hills, wooded areas, the city of McKenzie and its train station, as well as farms and cultivated arable land await you. But don't be fooled, even here cruel death lurks around every corner, just in a different guise...
Join us in the town of Ash Springs, the first stop for Jessie and his companions after the slaughter on the abandoned farm. The streets and alleys of this small town in the steppe of Nevada have given Jessies arch enemy refuge. With Jessies arrival the city is now transformed into a hell of powder, fire, powerful explosions and unspeakable suffering ...
Always orientate yourself with the main street that we show here, it could possibly save your life!

"Architecture in Black Powder"
We will introduce the various buildings that await you in-game, in detail. We start with 4 work-in-progress versions of the models, in the next few episodes these same models will be presented textured and equipped. Have fun watching!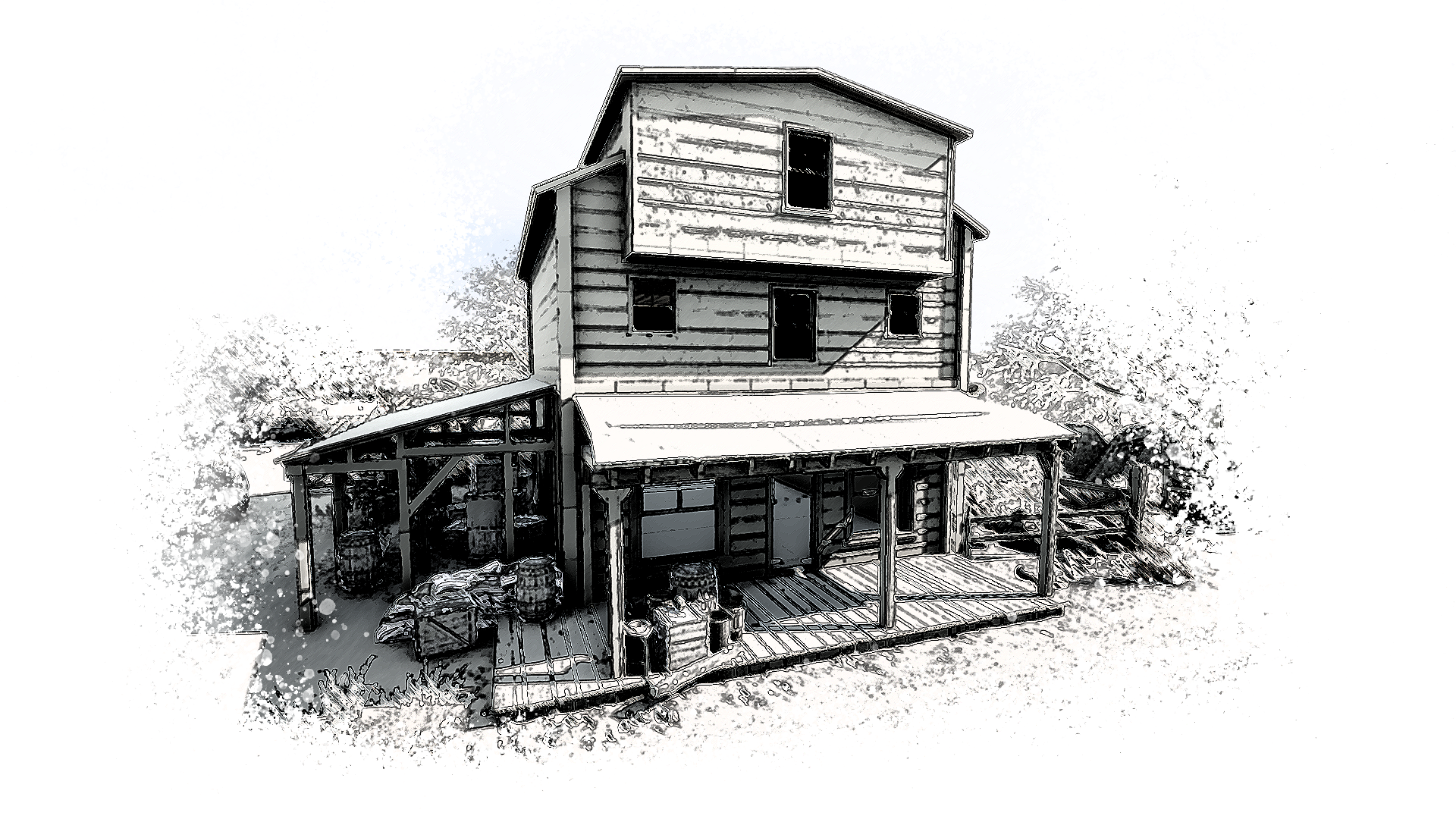 A two-story townhouse with very unusual architecture on the upper floor and in the roof area.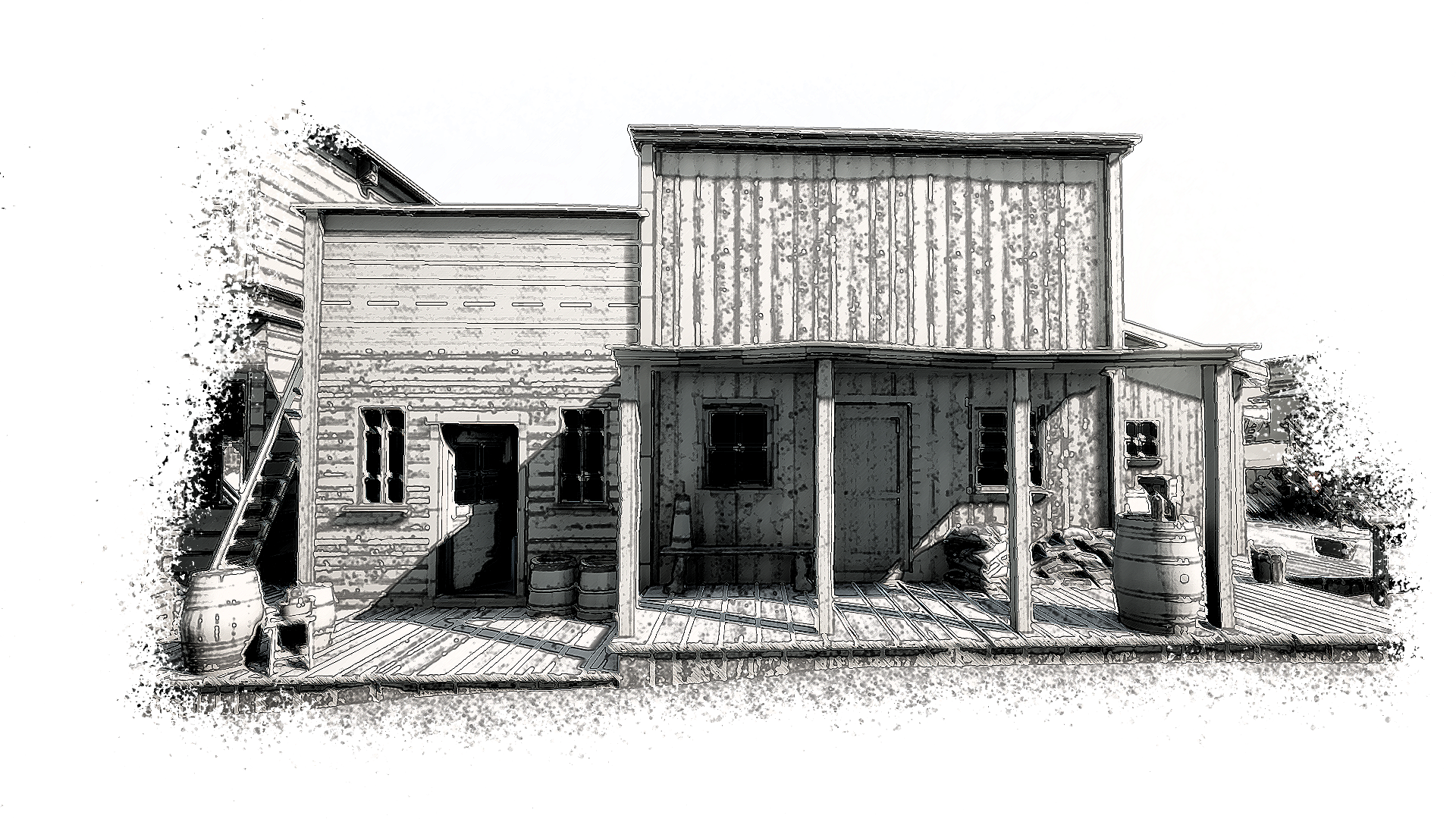 A small, wooden semi-detached house as you can see it in many small towns and in the country.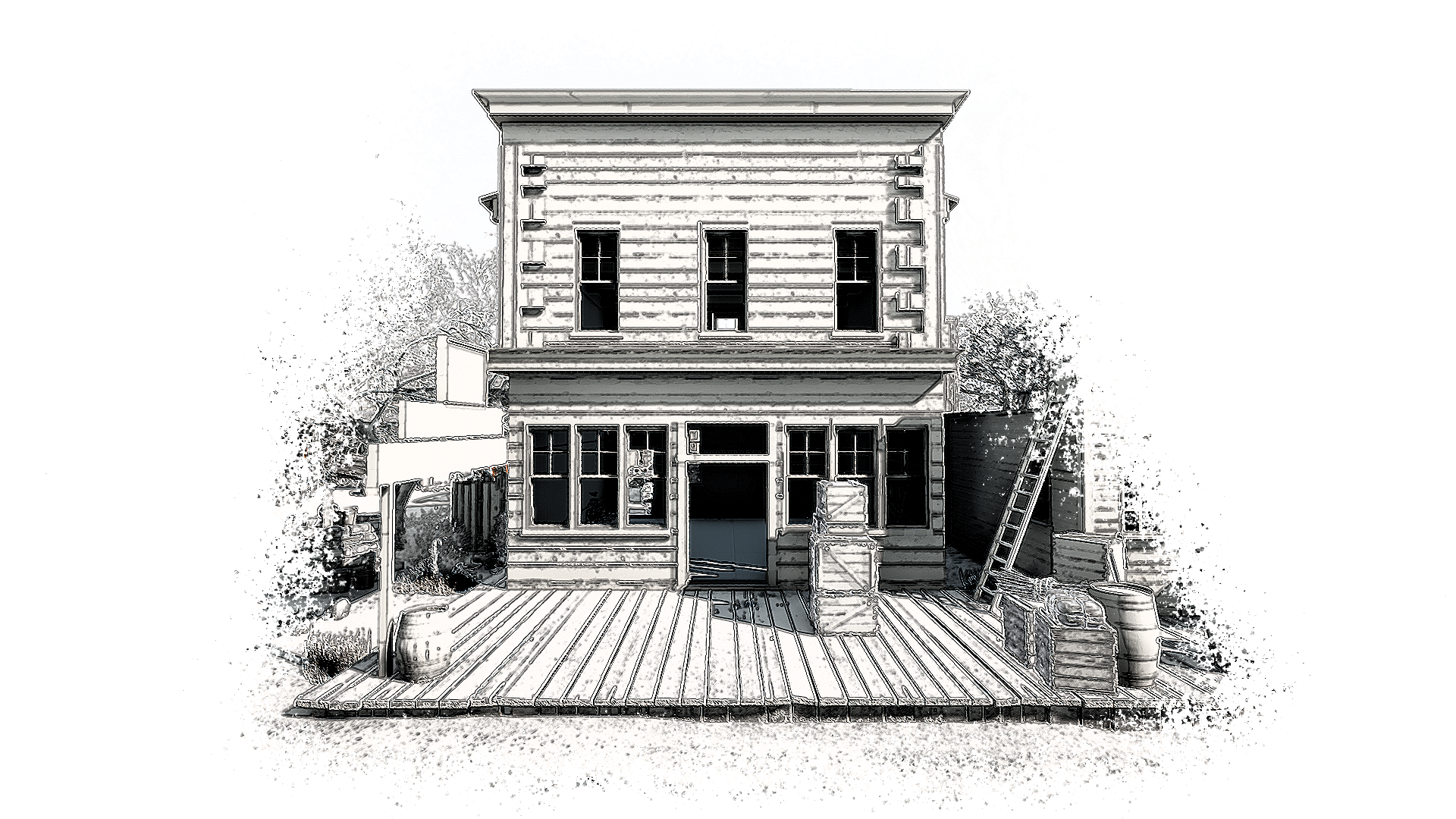 Your local weapons dealer in a fancy townhouse, death may have many calibers but always the same price: Your life!
A big, two-storey townhouse – A classical timber construction of its time with an extensive balcony surrounding it.


We hope you enjoyed the first part of our journey and made it through without any serious injuries ...
Load up your lead syringes, put your holster down and maybe enjoy a last cigarette before continuing with the dangerous discovery of the world of "Black Powder"!