In the last few days we have considered releasing Adventures of Setren Classic to the public for free, but we first wanted to see how many fans would actually play it.
Keep in mind that there is no background music, there is no bank system yet, and not many graphics. Also, everything is handled with random encounters through clicking a Move-On button.
Click here to take the survey.
Also our graphics team has recently worked on a banner for Adventures of Setren including all mobs currently available. Enjoy.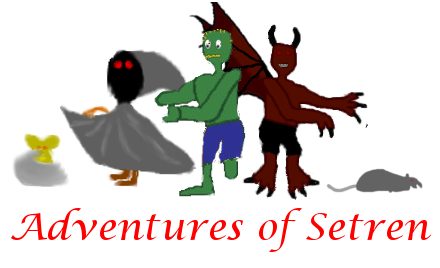 Thank you for your attention.
Have a nice day.