Hi everyone!
It's been a while since the last update and we want to apologize! It's been impossible for us to make updates as we've been non stop.
We went to a videogame event: Game Connection Paris (last days of October).
We wanted to meet some publishers and start conversations with them, as it's impossible for us to keep developing Scarf without financial support. We'll see where this leads us.
If someone has any doubt about the functioning of Game Connection, please, don't hesitate and ask!

It's been chaotic ever since, we have been working in documentation, more documentation, concept and design.
We want to share some of that work with you.

As you may know already, in Scarf you will have to play through three different levels. At the end of each level Hyke will reach (along with other souls) what we've called the Emblematic Places.
Once there, the souls (which escort you during part of the game), in a ritual, will try to transform and meld with the nature, ending their journeys.
This is some of the last pieces of concept art: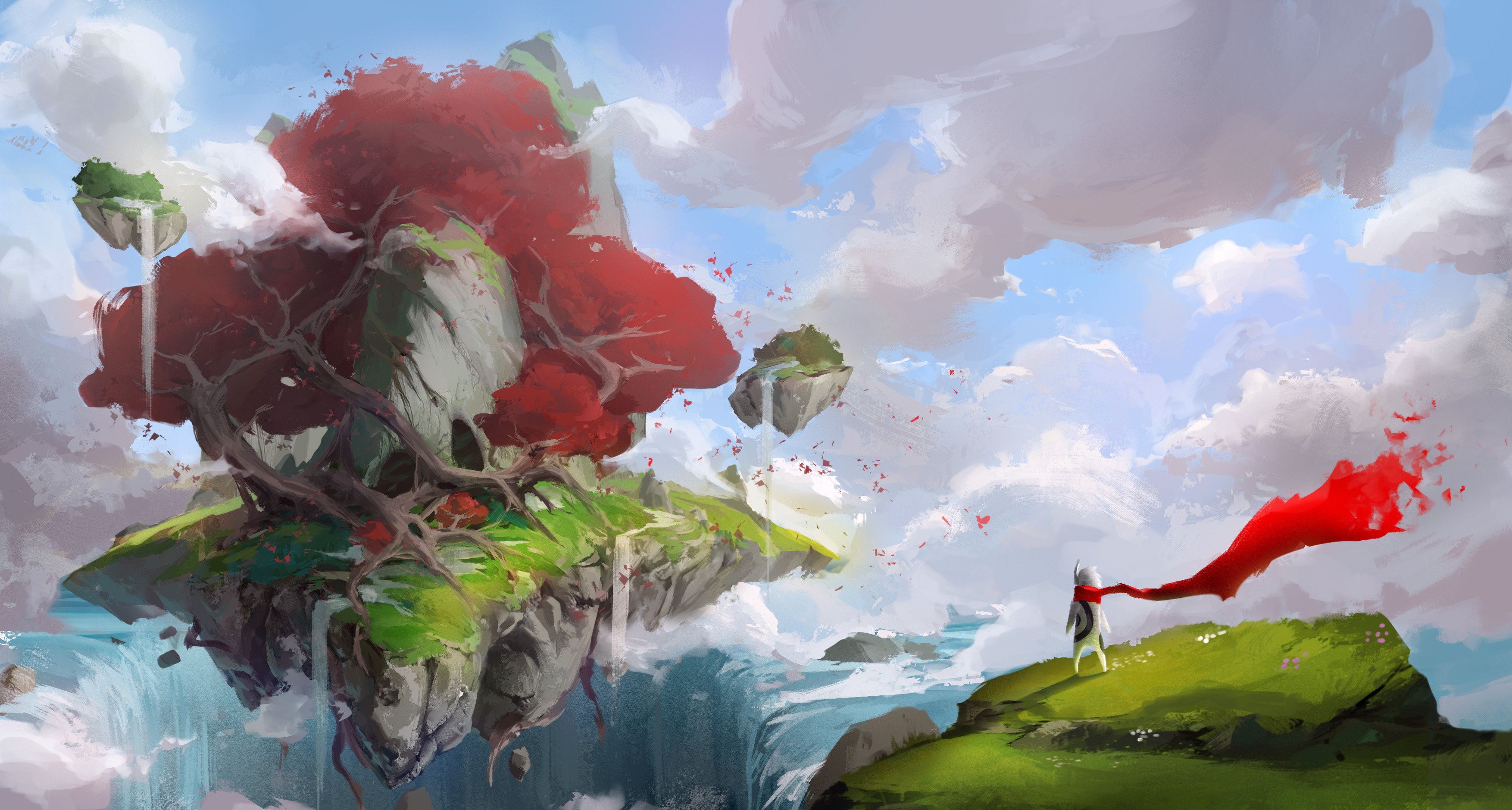 This is the Emblematic Place of the Meadow.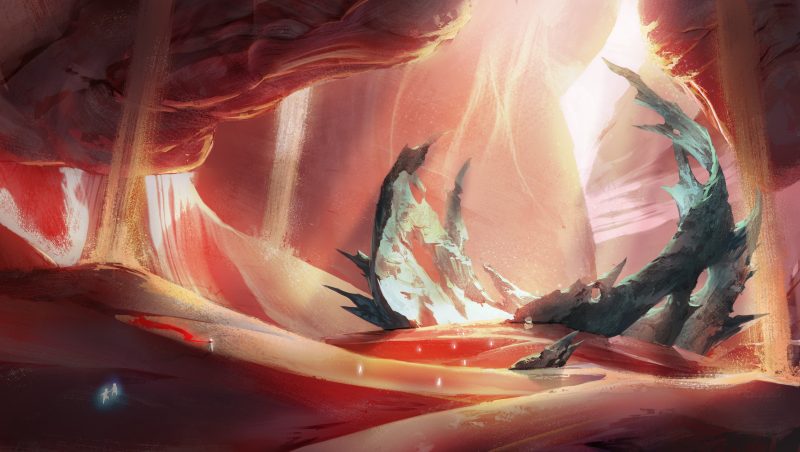 The desert is formed by independent floating islands. Most of them will be small though in some of them you will find caves. This is the last one, the Emblematic Place of the Desert.

We've been also prototyping some of the abilities of the scarf.
This one is the hook: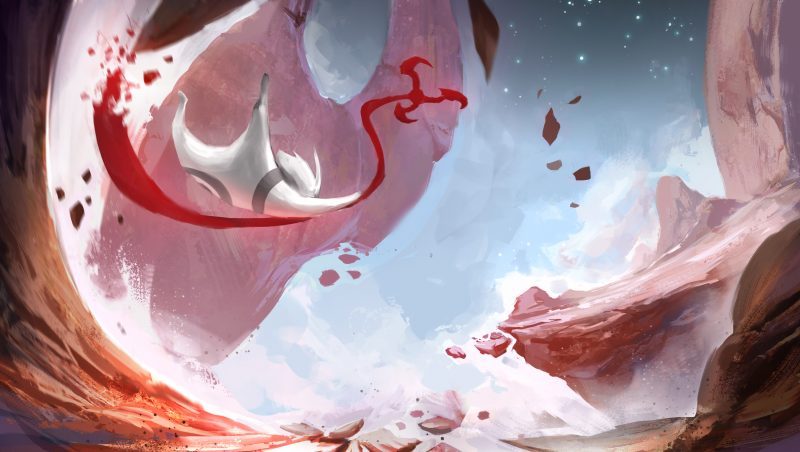 As you can see in the video we're leaving down here, we are testing two different kind of hooks, one like a liana, the other one for reaching the exact point.



We hope you enjoy this update!
Best regards!