I have not worked in the game industry and have no experience in PR. So like many before I read a lot of articles about what should be done to promote the game. This article was very helpful for me.
I painted the main art for the game myself. My little brave character Keely goes on a dangerous adventure from his small village. He stands in front of the entrance to a forbidden land full of ancient mysteries. He must take a step towards the unknown.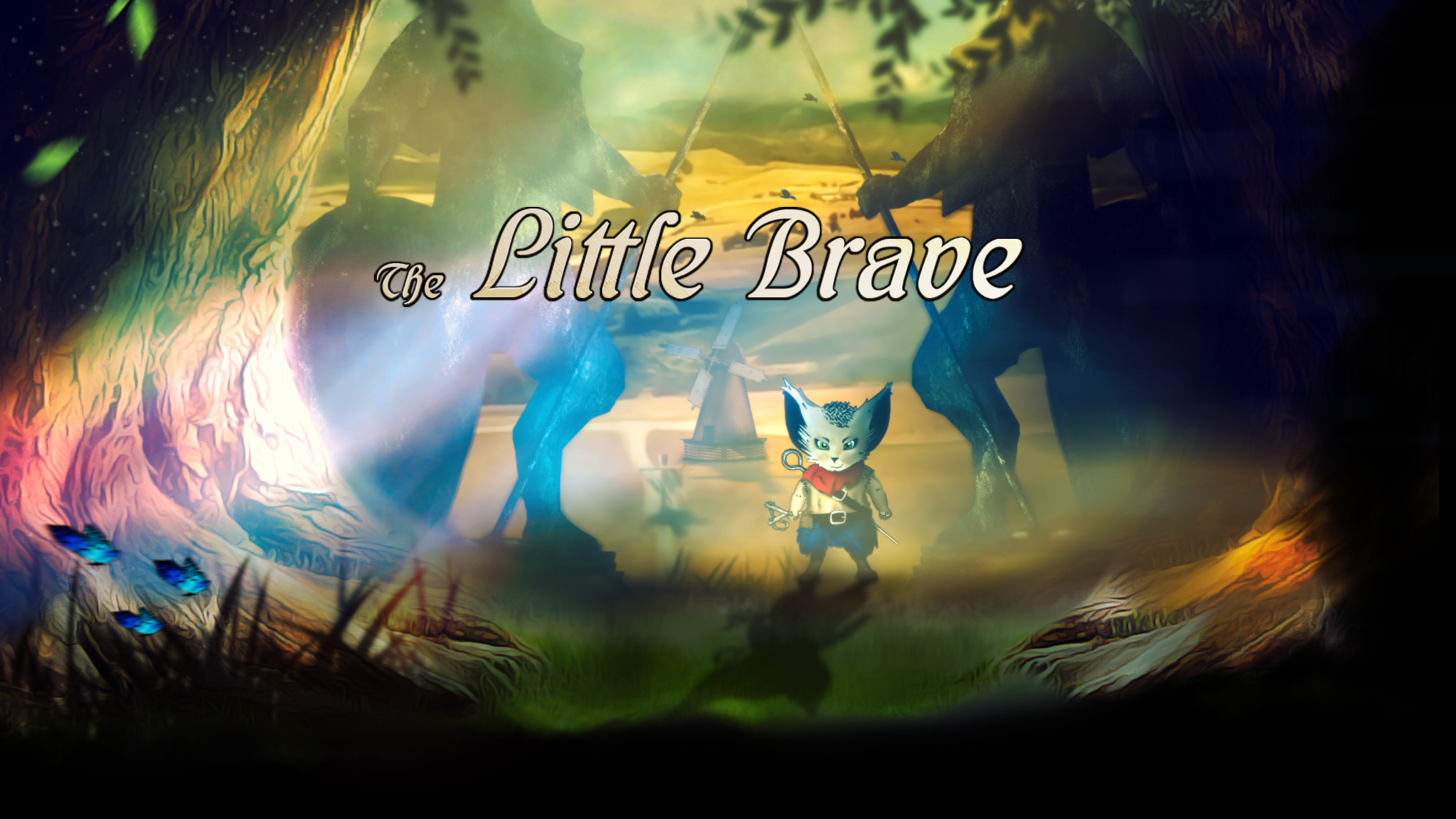 I released a trailer on YouTube that shows interesting gameplay moments from the game. For the trailer, I found some great music that conveyed the exact message of the game. But unfortunately, the licensing of this composition was too expensive for me (several hundred dollars) So I bought another great tune that cost me a lot less.
I developed a website with an attractive design adapted for mobile devices and personal computers (the maintenance of the website costs me 3 times cheaper than if I used constructors like ManaKeep).
I created a Twitter account where every Wednesday I post a new gif picture with gameplay from the game. Also, I am posting videos to groups on Reddit. In each video, I show a new moment from the game, so that players can see the variety of gameplay and environment.
I decided that before I will publishing the steam page, I would speak about my game to find an interested audience. So when I will announcing about wishlist the players will already know about the game and more people will want to add it to their wishlist. I am running my promotion already for 2 months and here are my results.
This is the most successful tweet for this time. It reached 469 impressions. On average, my tweet reaches 250 impressions.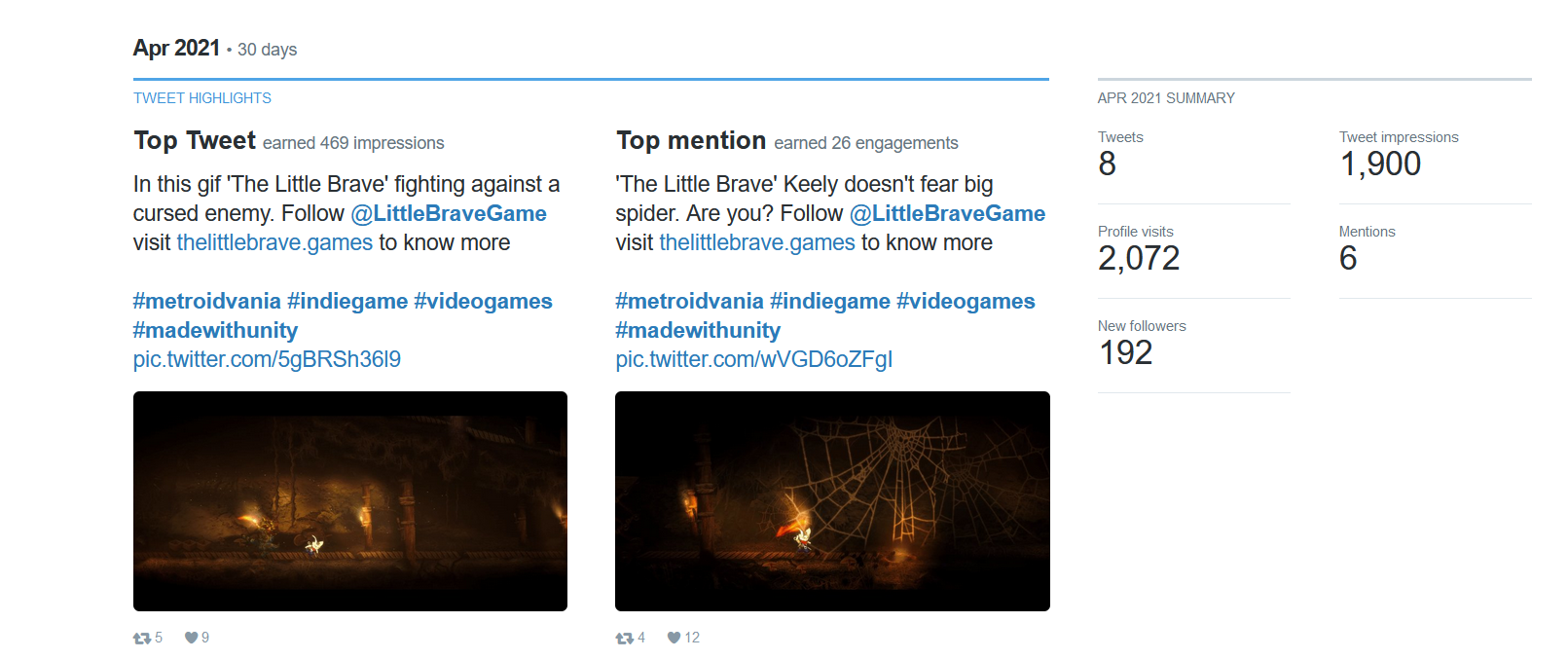 For the YouTube trailer, I used google ads the peaks show the views from the ads. Smooth lines periods without ads. This is the total youtube views over an entire period.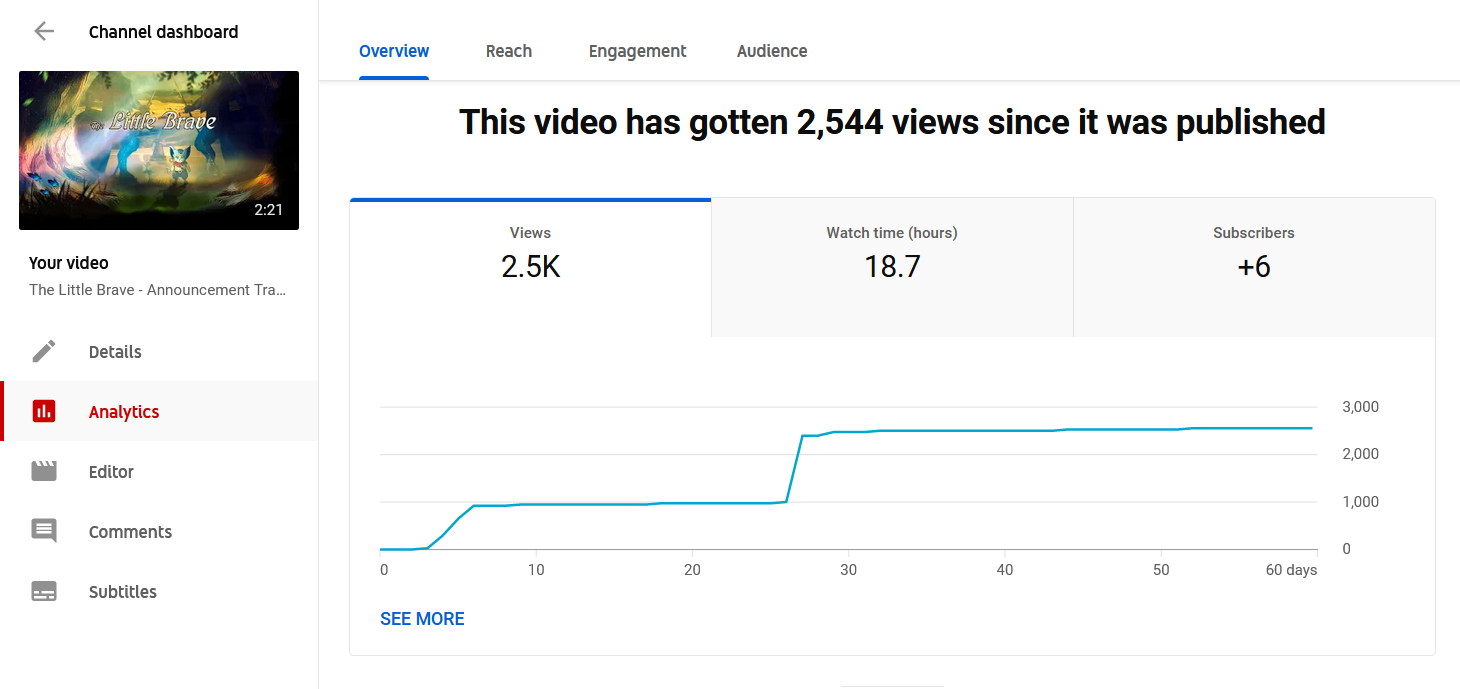 Probably, like many independent developers, I expected better results, because I made a maximum effort and put part of my soul into the project. But this is just the beginning, the first step is always troublesome :)
During this time I received several responses about cooperation with composers and PR agents. I am grateful to these guys for their interest in my game! Also, the Polish game portal lubiegrac.pl wrote about my game, I did not contact them for that article. They noticed my announcement themselves. Thank you for paying attention to my project!
Now I am preparing to publish the steam page. Before that, I want to send a press release to several game portals like indiegamesplus.com (I couldn't find the feedback form on ign, gamespot websites. How do these guys know about indie?) I am planning to launch a second video on YouTube and use google ads to expand my audience reach. Also, I think that I should find some influencers for helping in promoting. I am discussing this theme with gameinfluencer.com
Wish me good luck and stay tuned!