Hi all,
You might be aware of Prometheus Wept, an in-development turn based RPG from the developer behind Vigilantes. No? You are now! Its setting is a little different from most other post apocalyptic RPGs, as the event which causes humanity's collapse is a cyber attack, which destroys the majority of our digital technology and stored knowledge.
I'm currently working towards releasing a demo, which will include two play areas. The first of these areas is The Drag, a fishing village on the outskirts of Sunny Pines, the first act's main location. In The Drag, you'll be tasked with pacifying the population, who have become violently insane. Here are a couple of screenshots from this area: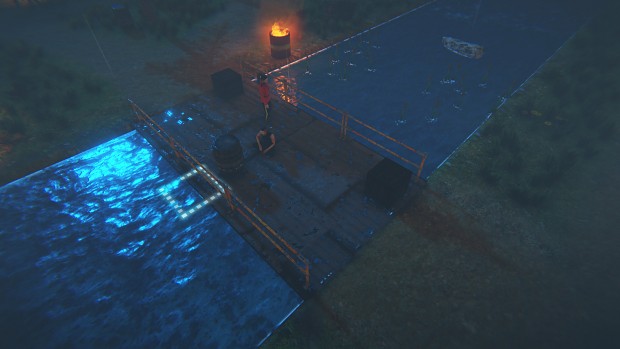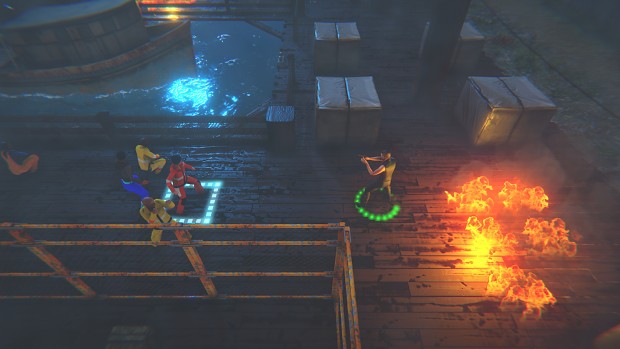 The second play area for the demo is Hec8 Labs. Here, you will have to overcome the bunker's mysterious guardian to gain access to the bunker. An as of yet unannounced feature of the game, which will distinguish it from other games in the genre, will be showcased here. I'll go into more detail on this in the near future, but for the time being, here are a few screen-grabs from the bunker.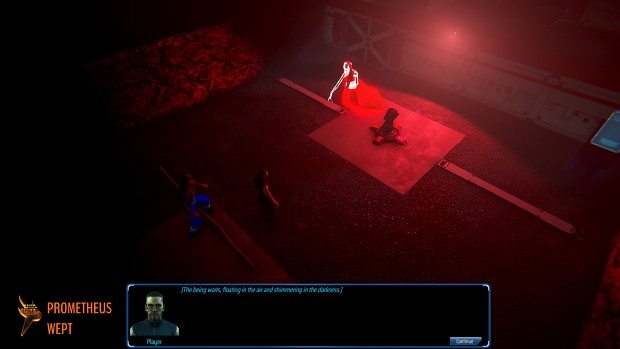 Your first encounter with Hec8 Labs guardian!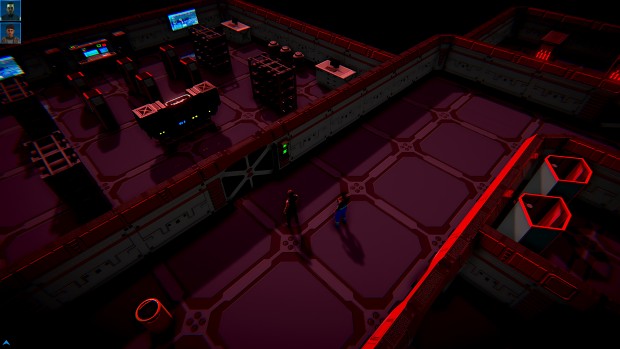 Seems quiet, but appearances can be deceiving.
I've also been working on the appearance of the UI screens. Prometheus Wept will have more depth than Vigilantes. This creates a need to display more information, which in turn makes creating a clean and clear UI more challenging. Here's the current character screen for the game.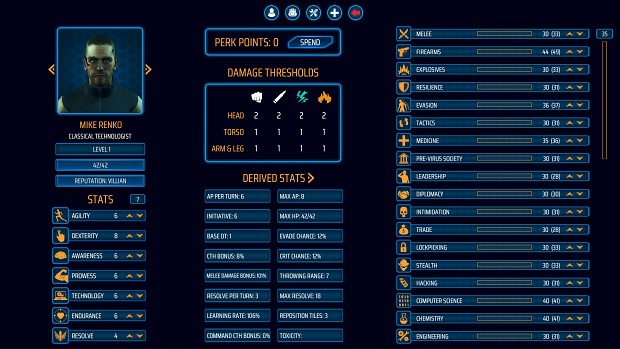 What's next?
Next, I'm going to add the first permanent ally to the game. In Vigilantes, each ally had a single, unique perk. In Prometheus Wept, each ally will have between 4-8 unique perks and many of these will unlock powerful activated abilities. This will result in a fair amount of extra work, but the pay off will be unique allies who play very differently from one another. I'll update you on the first ally, Ferdia Galloway, a con man and sociopathic mentalist, as soon as he has been added.
If you have any feedback, questions, or comments, do let me know :)
All the best,
Daithi