Finally we arrived there, the STEAM PLAYTEST IS OUT!
So, basically here you could see the new version of Project Utgardr, with some news and updates and of course new zones to explore.
As always, would like to remember what this game is about.
It is a parkour, adventure and puzzle game... in a far and old land where something want to catch the poor Sara. And she does not have time to waste... she has to Run away...
Ok, after this actually you can Register to the First Playtest on Steam. So this means that you can go just to the 🔵 Steam page, log in with your account and Register to the Playtest (big green button). Actually it would be nice to reach at least 100 people that will join... so let's make it happen! (oh yeah, remember to Wishlist the game too)...


After a while, it will be put to the other stores too. So, if you want, do not esitate to follow Project Utgardr here: 🟤 Itch.io ⚪ Game Jolt ⚫ Indie DB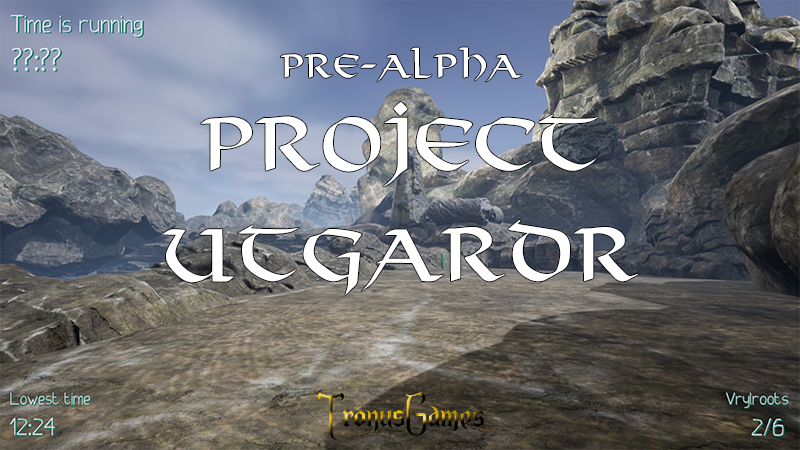 Well, would like to write only one more thing now.
This is an indie game. I started assembling it few months ago, then a guy joined to do the digital paintings (spoiler) and probably the UI of the game, then another one joined for the 3D models part and another awesome sound designer is waiting to join when the game is really well furnished with most of the details. This is all to say that... it's just you. You make the difference ignoring things and giving importance to others. I do not expect anything, just that things will flow as they have to. So if you do not want to give importance to this, it is ok, wonderful, let's go ahead and try something else. But if you want to, so i would ask to any of you, just try to share it as much of your possibilities and capabilities. On socials, making a video or just trying it, joining the game's social pages and give feedbacks to us. This is really important... feedbacks. What works for you and what not, it is very important to know this and to check if we can improve or not the game. But at least, even if it is not possible, it is important to know that.
Well, i wrote too much, so take care of yourselves and if you want, let us know about how the game is and if you will join or not the Playtest.
Registrations will close in 2 weeks, from now. Then you will be able to play with it.
Thanks for reading and have a wonderful day!
P.S: If someone would like to stream some games, just let me know that so i can give him/her the possibility to stream on the Steam Community page of Project Utgardr. Thanks.


Latest Project Utgardr Trailer - Coming Soon
Follow the Project Utgardr 👨‍👩‍👧‍👦 communities on:
🔵 Steam 🟤 Itch.io ⚪ Game Jolt ⚫ Indie DB
🎮 TronusGames Website 🎮 Project Utgardr Website
🔵 Facebook 🔵 Twitter 🟣 Instagram ⚫ TikTok 🟠 Reddit
🔴 YouTube 🟣 Twitch 🟣 Discord 🔵 Donations 🟠 Patreon