Welcome to our fourth development blog, this time we will discuss more about gameplay mechanics.
Biggest and most important recent "development milestone" is our event system, this allows us dynamically (runtime) affect everything related to gameplay such as updating journal entries, manipulating objects (closing/opening doors, removing/adding items to the map etc..) and everything else. In short, we can now allow multiple endings depending on player actions.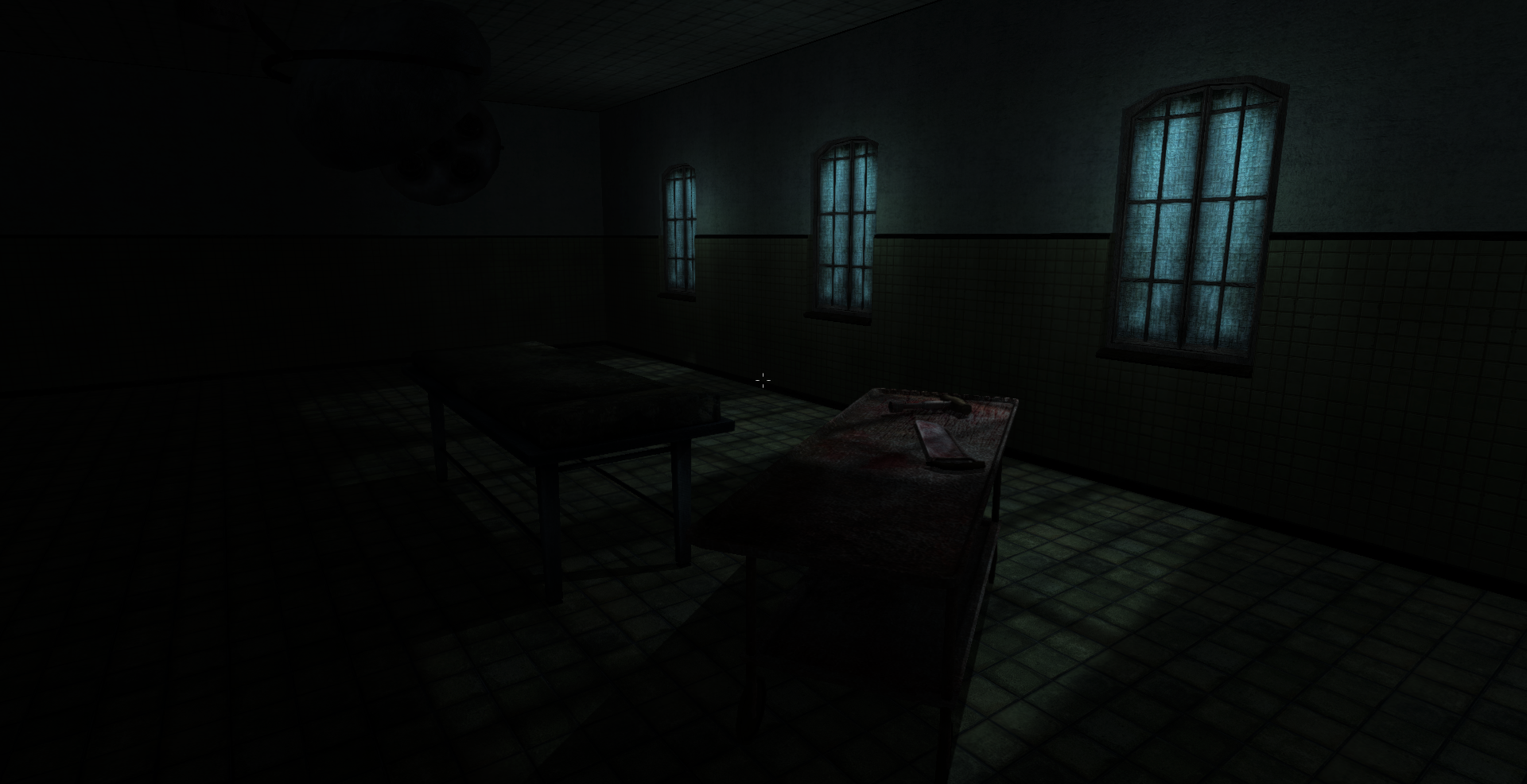 We have been quite busy trying different game play mechanisms, most recent being light sources, portable and static. As you may know most common portable light source is usually a flashlight which you will obtain at early stage of the game, but we will provide others light sources as well. Each light source will allow different approach to certain situations, for example using candle might save your life if you use it wisely. Since we mentioned light, here is quick look at our most recent environment light updates (left: orginal, right: new, under testing).

Even when some rooms might seem random at first, you will notice that each area has a purpose and background story. Nothing is just thrown into random location to fill up the space, every object we place into game is there for a reason and tied into specified room/area providing immersive environment.
In our next developer blog (coming early March) we will release first teaser trailer revealing few (not yet announced) features and character background story.
---
Don't forget to follow as at