We have previously told you about plans to implement new character progression and equipment systems and today is the day when it goes live!
Now all information about your character is located in one window – the Genom window. It is divided into 12 paths of development. Each path has 6 skills with many nodes that can open new character features.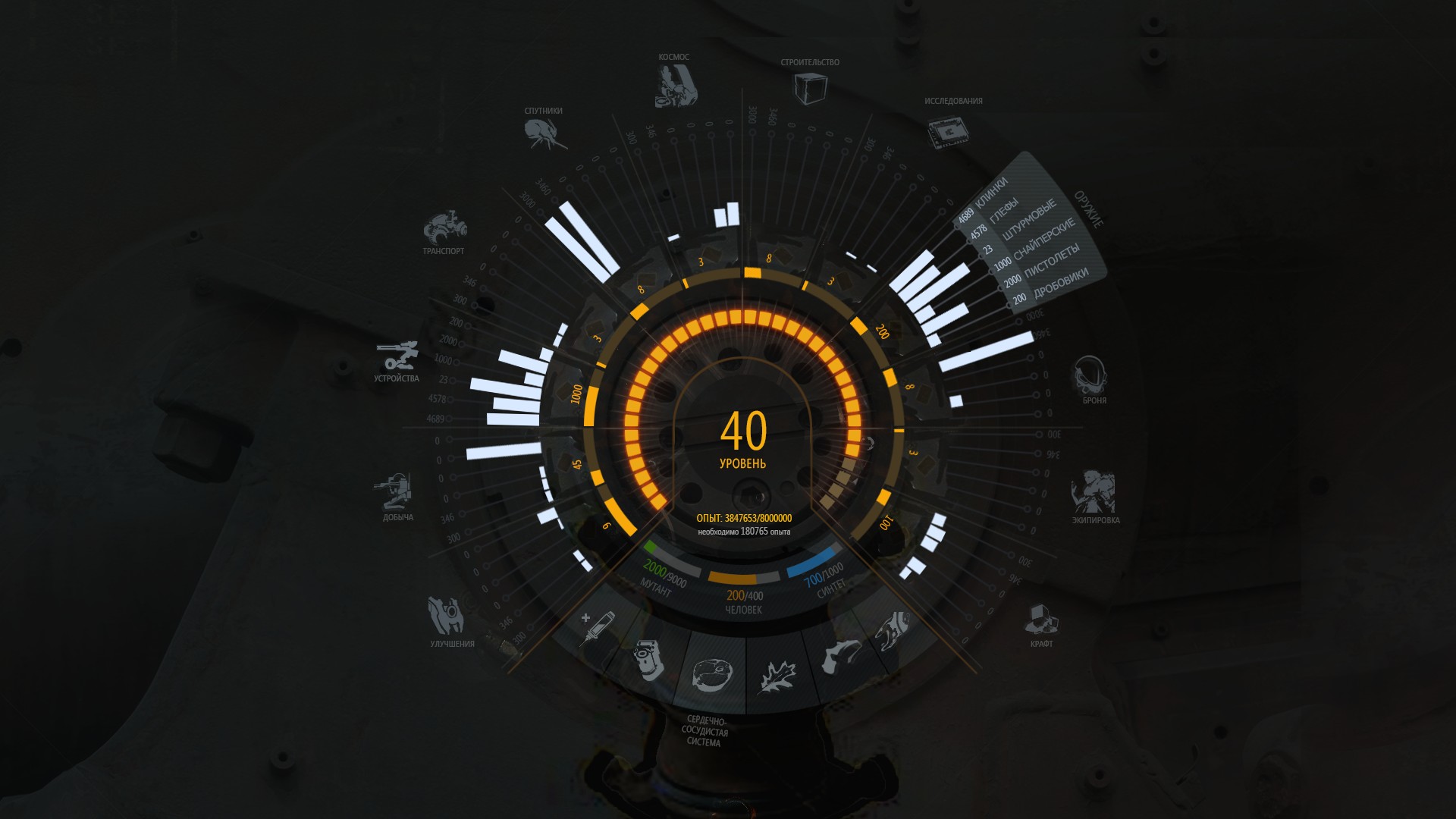 There are also 6 character organism systems: Cardiovascular, Musculoskeletal, Respiratory, Nervous, Immune and Digestive. Each system encompasses a certain set of organs. Each organ can undergo mutation, be replaced with a synthetic analogue or developed to a human level. Developing an organ along one of the paths allows you to get new organism features. Players should also remember that one may get infected with a disease while exploring the game world or otherwise damage any of the organs. But diseases differ, and while some of them may destroy an organ or affect other organs, certain diseases may help you get new skills. Whether a disease should be cured or not is up to you.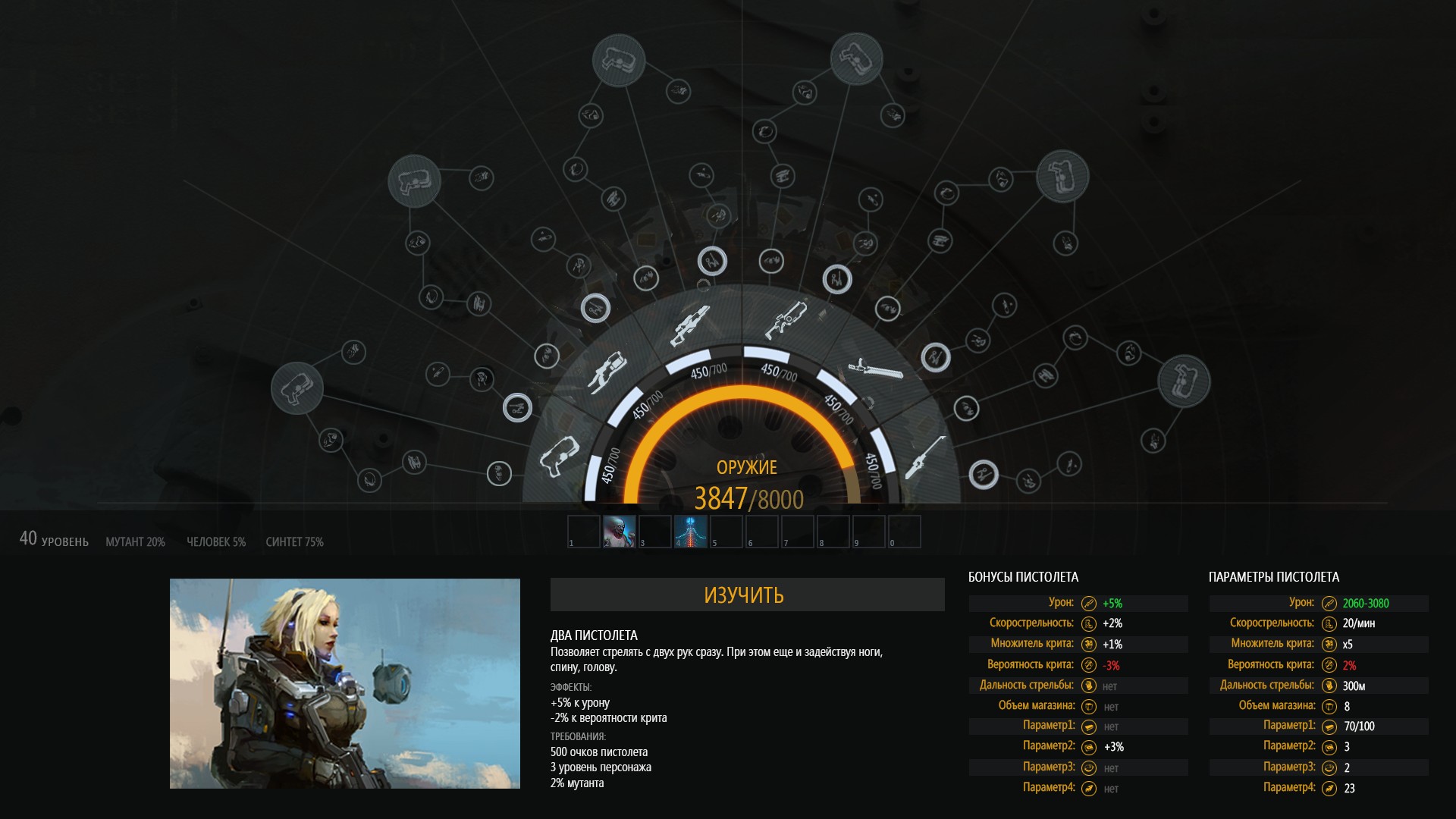 Changes regarding equipment are not that drastic but they are also important. We have decided to move away from a list-like inventory to a slot system based on the drag-and-drop mechanics, where the number of slots is limited for every category of items. The inventory can be expanded for a particular category with special points. For example, to increase the number of weapon slots, you need to put weapon points into a closed slot. New parameters will also soon be featured in the game, such as energy output and energy capacity. Certain items will have development requirements (a human, a mutant or a synthetic), while the pace of power consumption will have a really important role in terms of gameplay.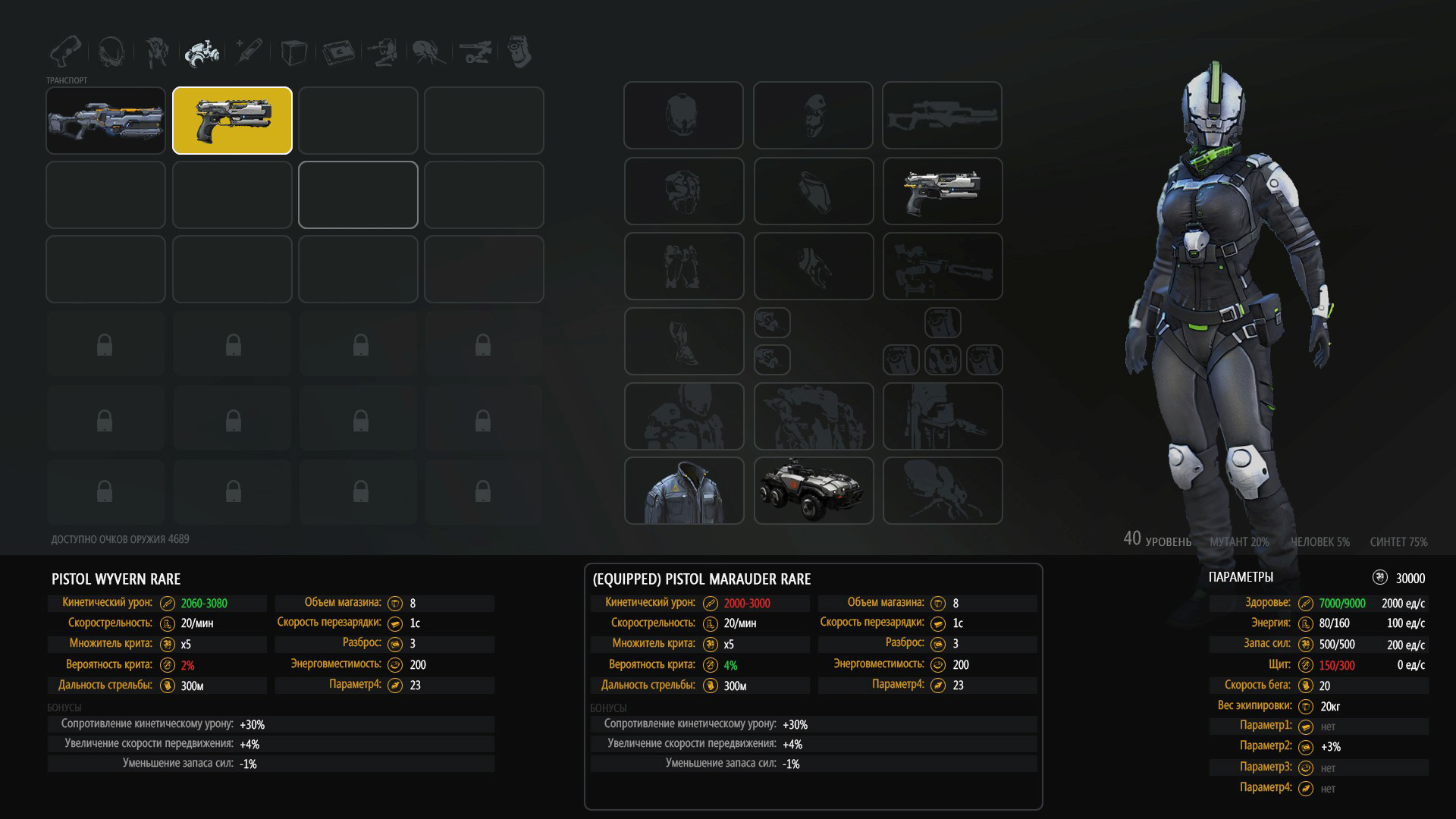 In the nearest future, Project Genom will see the following changes:
Locations will become several times larger than they are at the moment. The main base will feature new chambers and units.
There will be new quest mechanics which will include tasks involving the use of transport, survival skills, time quests and other things. Some quests will split into several directions with 2 or 3 different endings, depending on your choices.
Characters will have new motion animation and reaction to being hit; character controls will also alter.
New transport will be featured in the game.
Dear passengers, we are leaving for another planet in a few months. Please prepare your weapons and armor Pgenom.com.