Hey guys! Been a while since we posted here, or anywhere. We're still going strong, though!
I don't think we've shared any of the weapons we've designed for Project FoM, so I wanted to show you guys some of them!
We wanted to have some nods to steam punk in our game, and we think the weapons are an awesome way to bring a little cogs and brass into it!
First up is Amon's gun: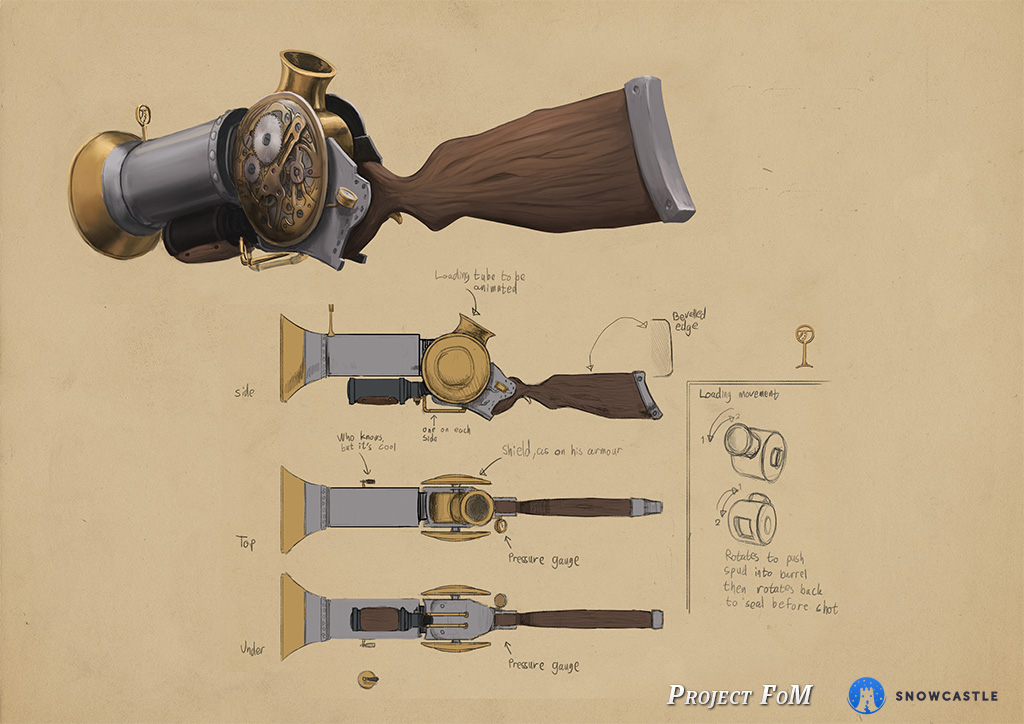 The "Brave Slinger" belongs to our female lead: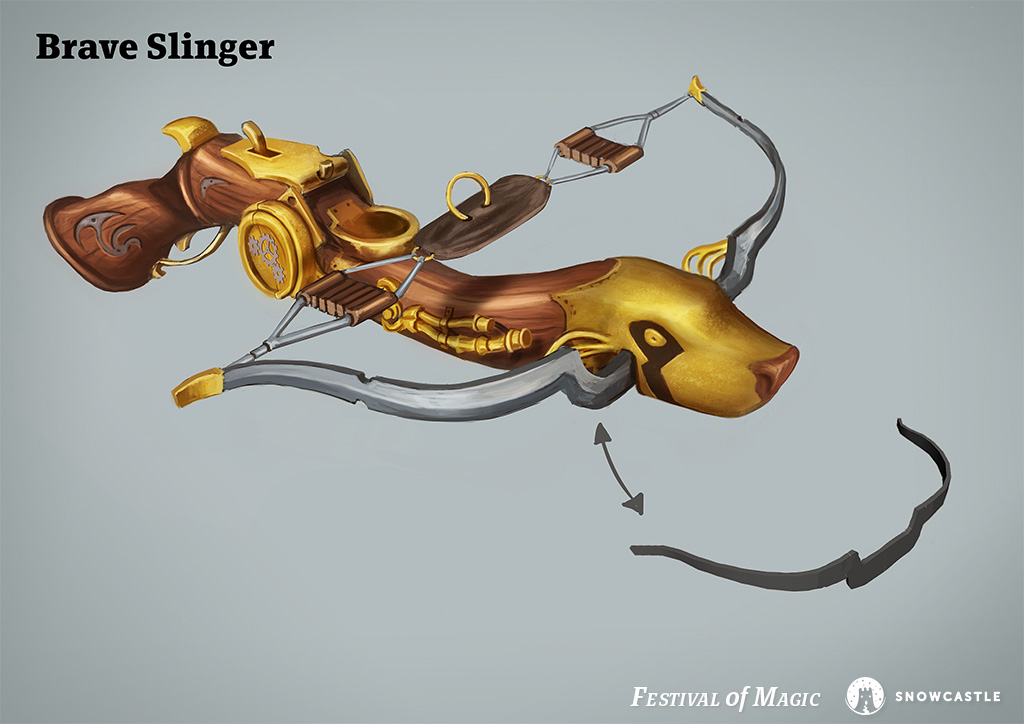 And some more as yet unassigned ones: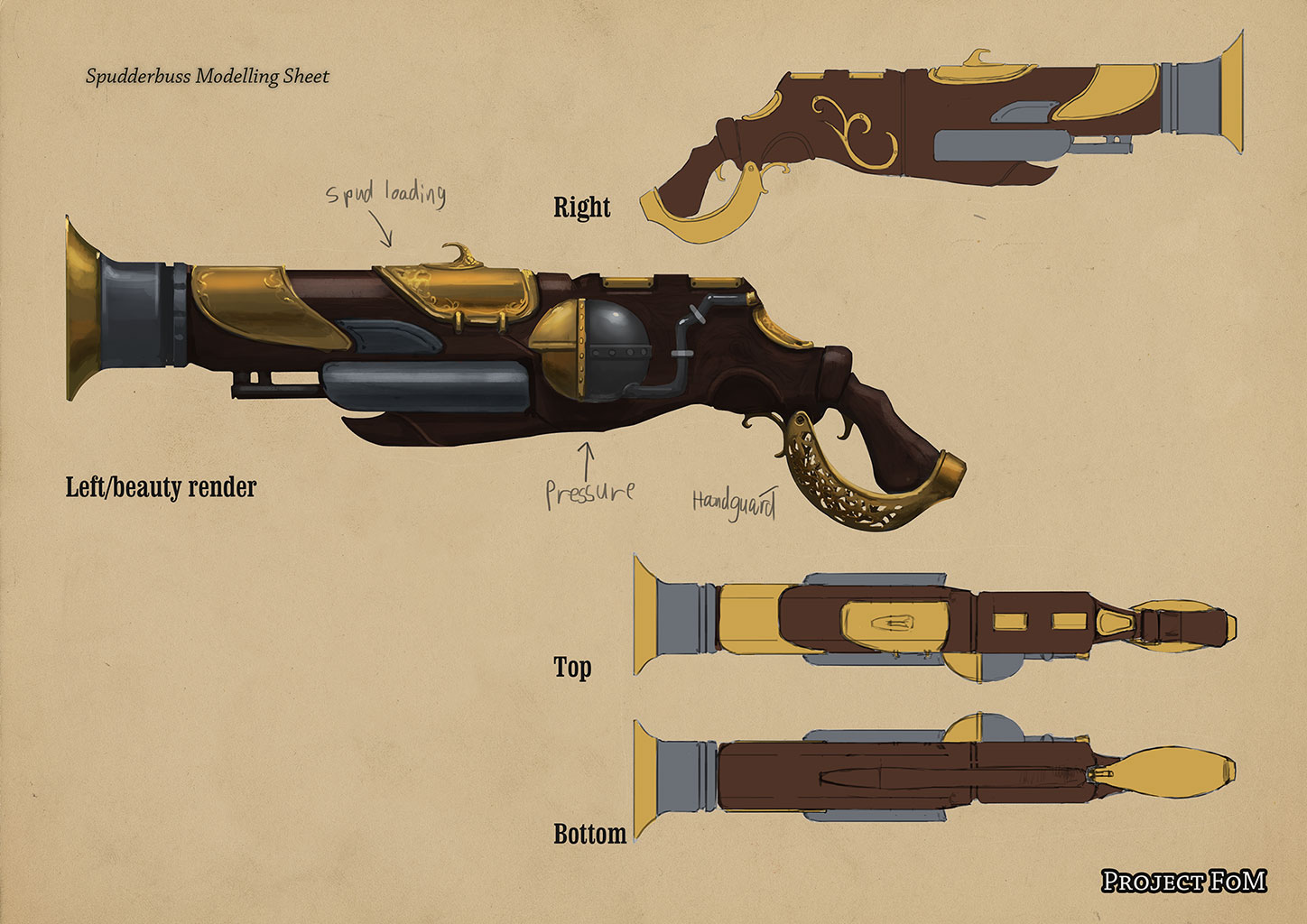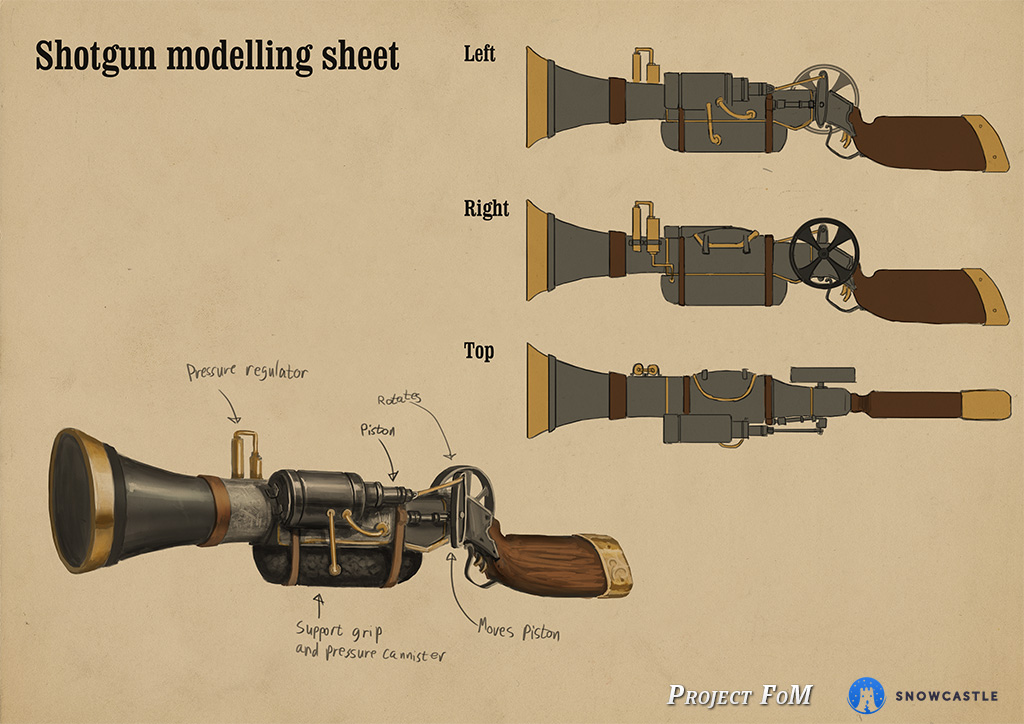 Hope you enjoy!