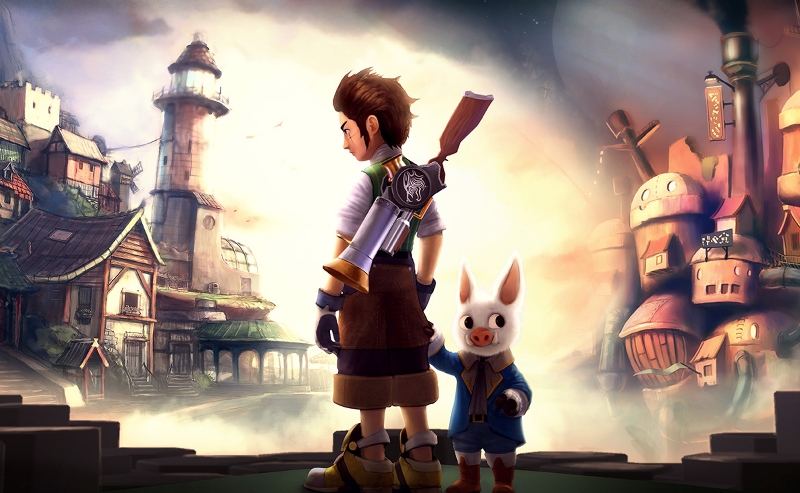 Hello again everybody!
Its time I posted another design thought piece on Project FoM.
Just to give a quick recap, last time I wrote a short post about the direction we wanted to take the combat for Project FoM. How we want to give the player the fundamental combat gameplay experience found in Final Fantasy VII, yet add some of our own ideas in to it all to make it a more fun and challenging experience.
Today I want to share some of thoughts we had on one of the key elements to our game, the Spud Gun!
In most JRPGs, the main character has to have a special weapon, one which he/she is identified with, something which is iconic in its own right, but together with the main character, they become unforgettable. For example, when you think of Cloud from FF7, you imagine him with his giant Buster Sword. In Kingdom Hearts, Sora is associated with the Key-blade and in Pokémon, Ash uses Poké Balls to summon Pokémon.
Point being, in each of these games, each characters weapon (or method of attack) is as big a part of the character design as the character itself.
For Project FoM we created the Spud Gun for our main character Amon. Not only will this distinguish him visually, but also has a profound effect on the gameplay for the game, and how we build the game around it. Beside, how many games have you played with a weapon like that?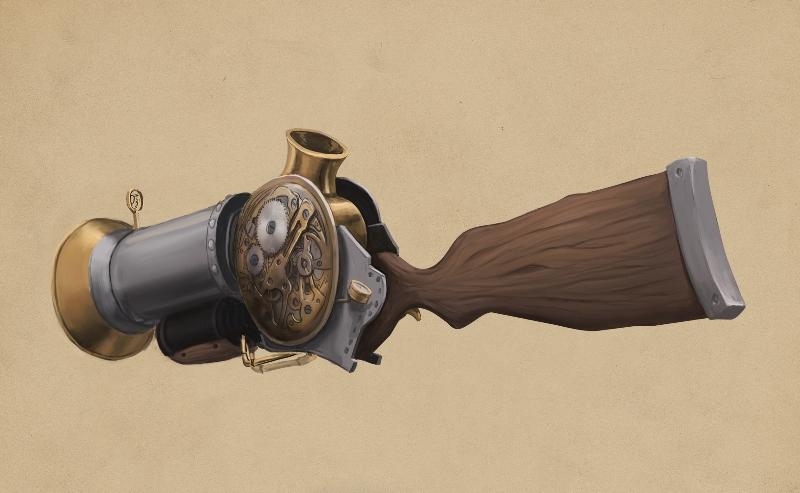 So what is the Spud Gun? The Spud Gun is as the name implies a gun which shoots Spuds. The Spud Gun is a very prized possession on our game world, much in the same way what a sword was to a knight. The gun is made to fire magical Spuds, which vary in type and abilities, such as Fire Spuds, Lightning Spuds etc.
With Project FoM we wanted to make the Spud Gun a big part of the game experience. Obviously it is a vital part of the combat, but the player will have to make sure the character has enough Spuds (ammunition) for the Spud Gun, when they are in battle. Now, you might think that it would be as easy as picking up "ammo crates" or purchasing spuds from a store. But we want the player to be able to grow their own Spuds!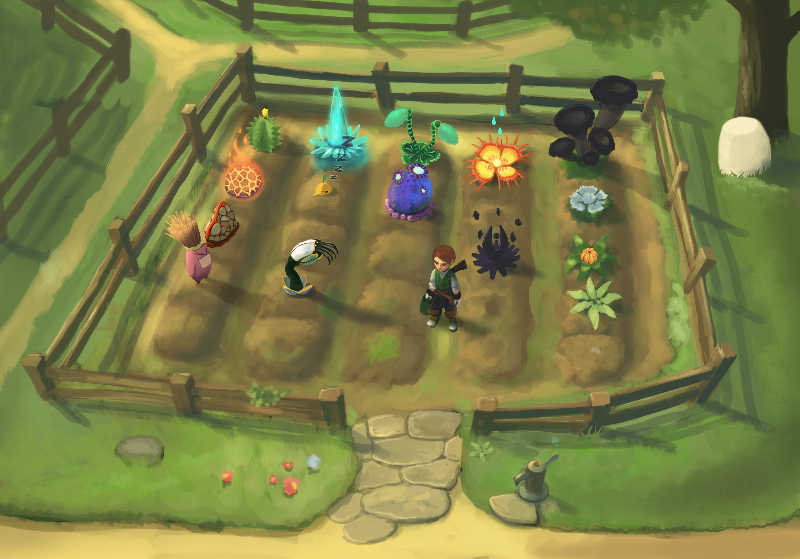 This will be done through our Farming Mechanic, where the player will have to plant, nurture and harvest their own various spuds. The Farming Mechanic is a whole 'nother major feature, one which we'll write about at some other point. But you can read a little bit about it on our developer blog.
I think that will do for now, just a quick thought on the Spud Gun. Next time I will be going in depth into what an enemy NPC is in our game, which variables it consists of, its abilities, functions and general behavior, so it will definitely be a more technical game design post.
Thanks for reading!
- Mattis "Matt" Bødtker