Project Flesh Update
Project Flesh has come along way since my previous post, and I am very happy to announce that Project Flesh will launch on Steam in September, I do not have an exact release date in mind, but I am confident it will be in this month, It's been a long journey so much so that I hardly recognise the old pictures of previous versions on here, which of course i will be updating, but can be seen very clearly below.
Early Version: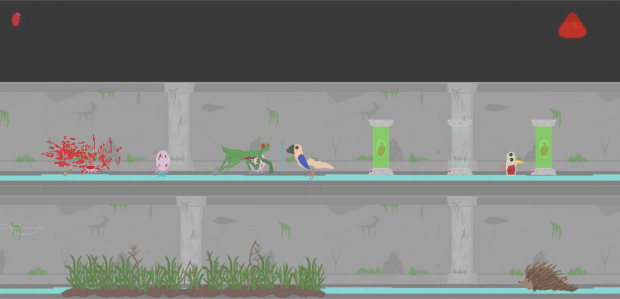 Current Version: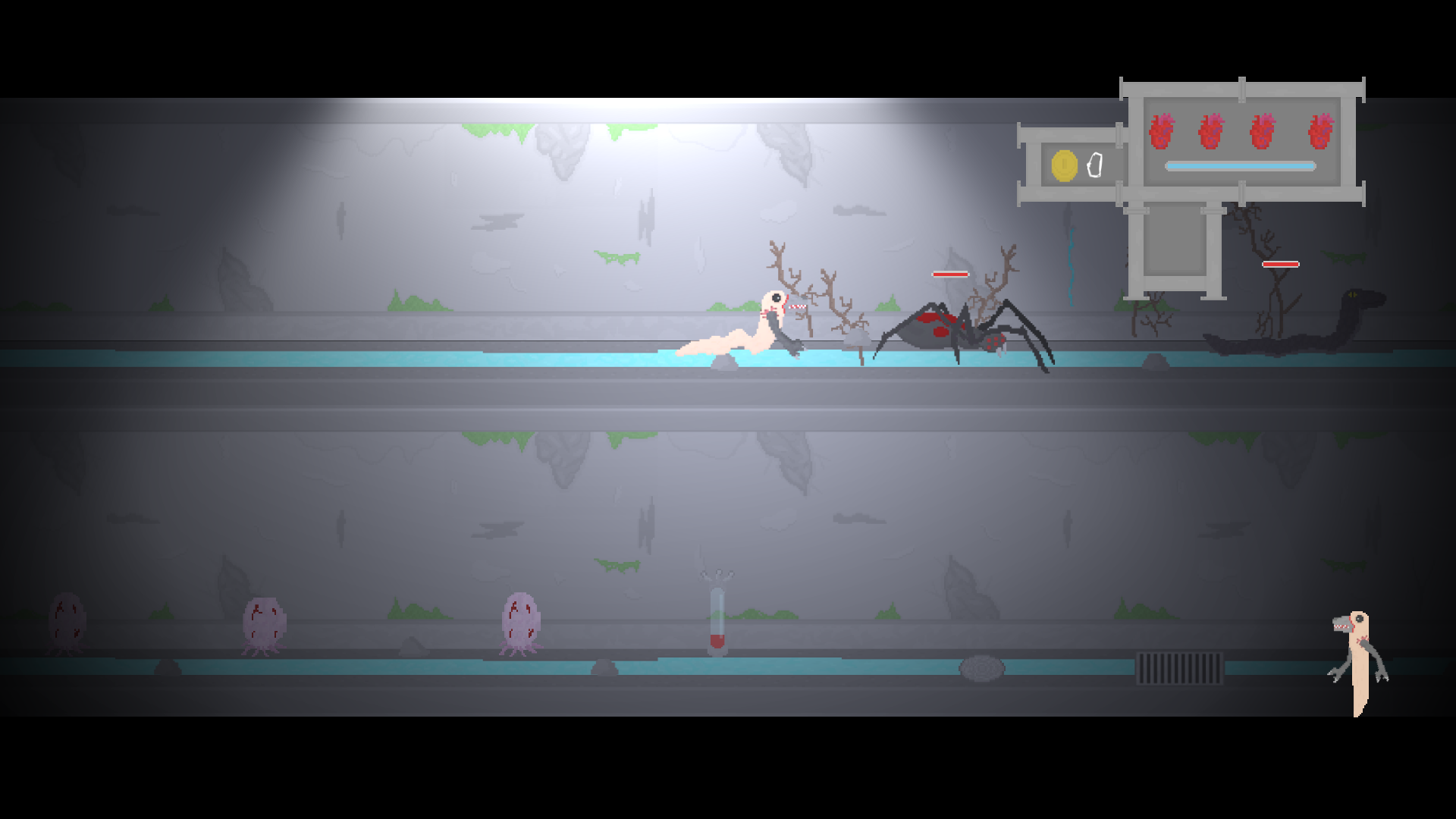 UI
As you can see the UI has had a major update, including the parts menu, the menu used to de-attach parts allowing the player to use any limb they come across with ease.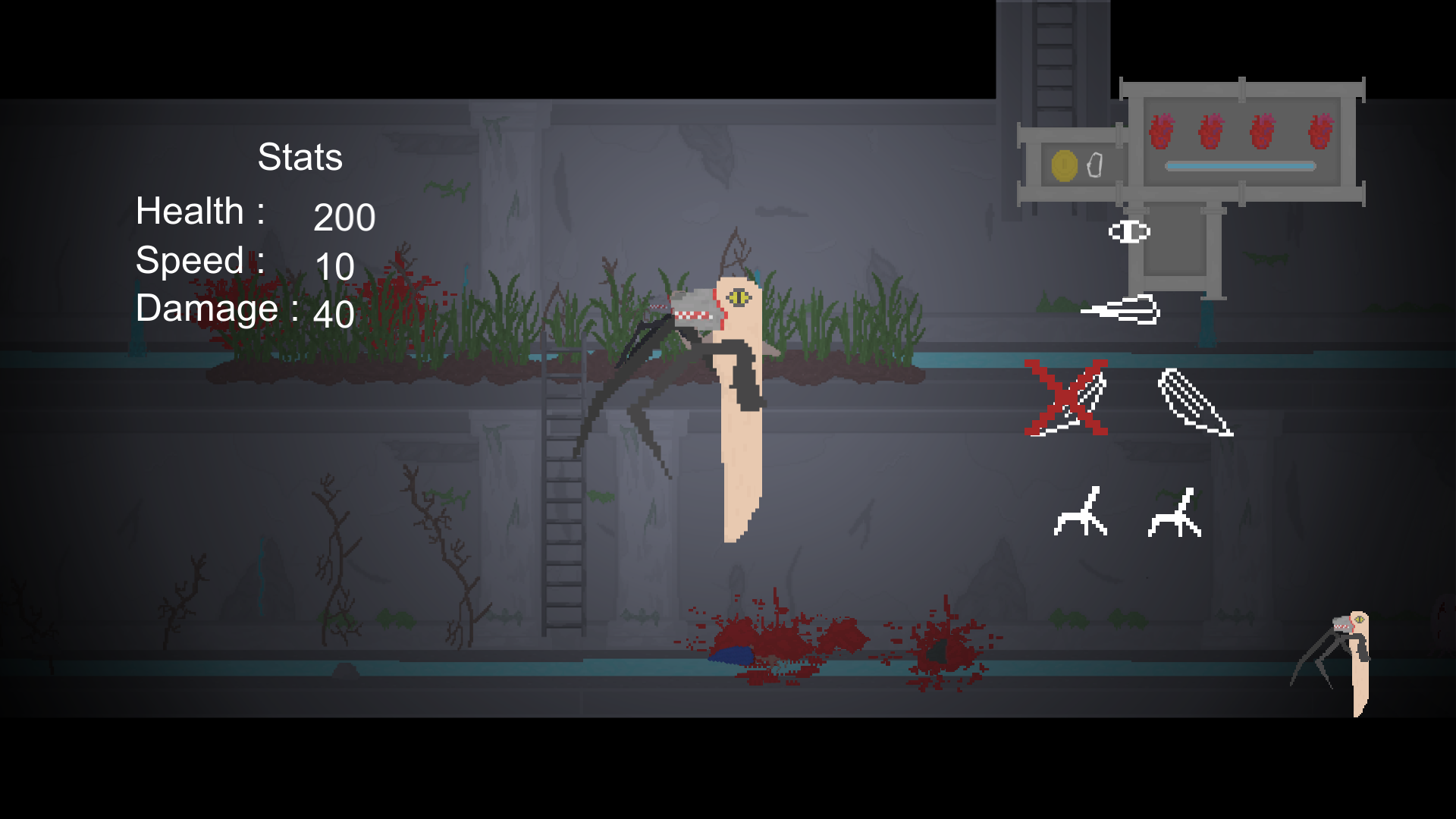 The updated Health bar makes it much easier to visualise your health, aswell as the exact number being displayed on the parts menu.The UI structure includes the amount of coins that the player has collected that can be used in the shop, an empty space which is filled by a shield if the player acquires some form of armour. A stamina bar for dashing has also been implemented. Enemies now have a health bar making it much easier to see how well you are doing.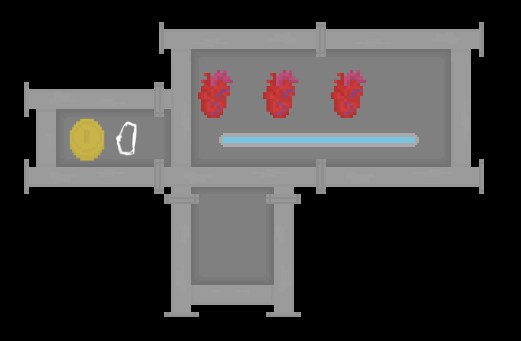 Combat
The games brawler like combat's pace has been greatly improved, requiring you to react to attacks faster, but also enabling you the ability to string together attacks better and with less delay between hit times, as well as items giving bonus damage and speed, eventually allowing you to pull ahead of the enemies although they are balanced as you go throughout the levels. I focused on fluidity and ease of movement, but not trying to make it overly complex, you can just stand still and press the various attacks and it will work but you will take some serious damage, the control scheme has been revised to help the blocking and dashing feel more intuitive.
General
Project Flesh has gained many more items over the last few months and even a couple more limbs, for example Spider legs which can be seen in the above images, the only limb where up to 4 can be applied 2 arms, 2 legs. As can also be seen above a lighting system has been implemented, which provides alot of atmosphere to the universe, new music is in which will be shown in the upcoming trailers, I will post plenty of media of the updated version and art style, But the trailer shows off most things that I would want to talk about, So this is just a quick update to show some of the major changes and just to say this game is still very alive and kicking, I've just been working hard behind the scenes.


Thankyou for reading, and I hope you look forward to all the new media.