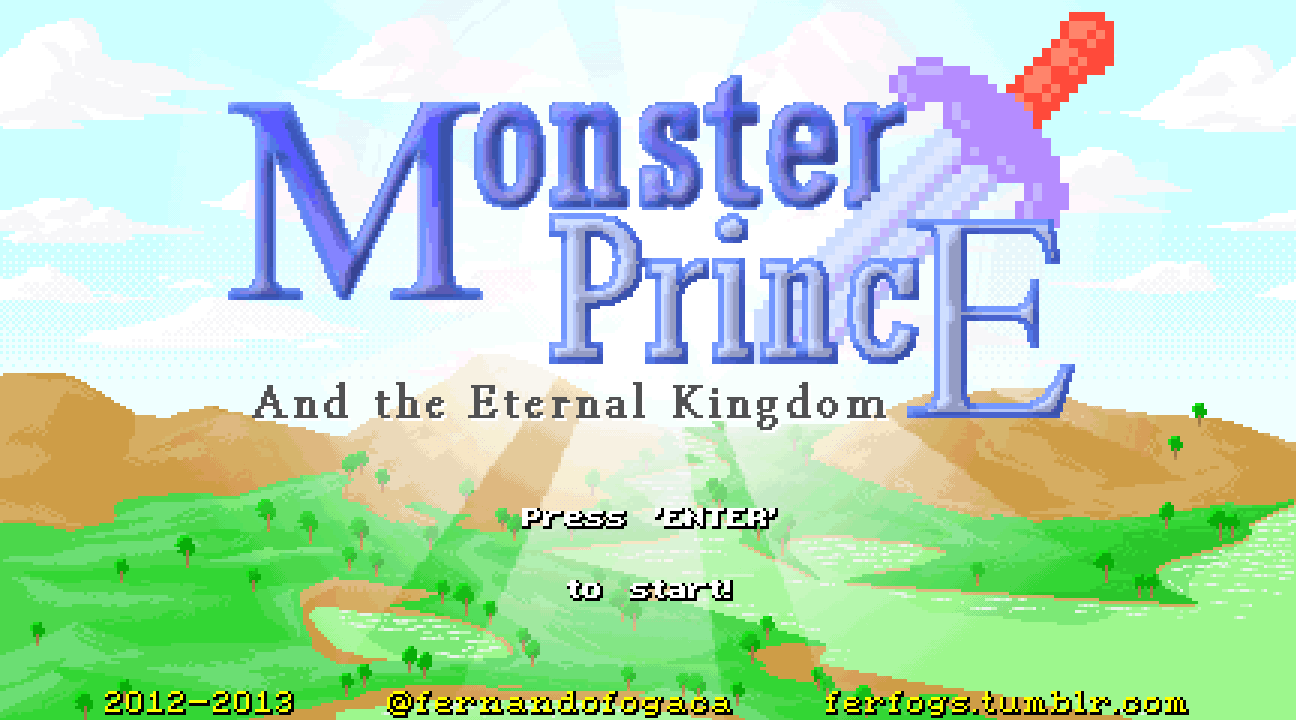 This game is been in development for over an year now and since I've been publishing its progress for 1 full year, we'll have a couple nice news incoming.
The first is the definitive name for it: Monster Prince and The Eternal Kingdom!
Why a Monster Prince? What's the Eternal Kingdom you ask? Well, we'll find out soon enough!
Stay tuned, more news to come!