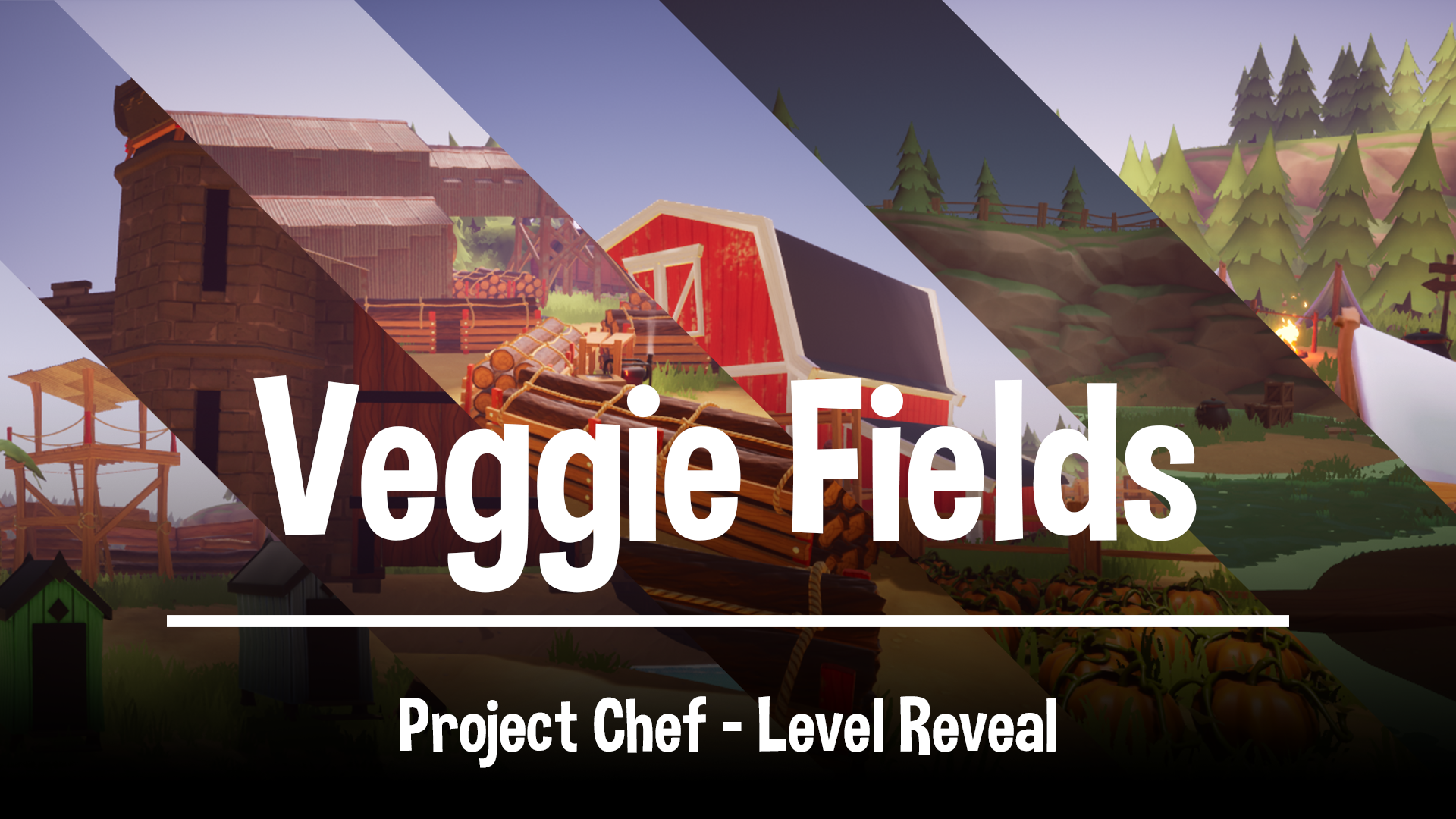 Veggie Fields is our first playable environment in the Project Chef game. It revolves around a common theme of lush green farmlands and evergreen forests, but each area you travel through will offer a fresh take on our unique gameplay that varies the play area and the encounters you will be faced with.

Veggie Fields is scattered with the remains of past and current inhabitants forced from their homes by their new food overlords. What mysteries will you discover in this new land, and how will it shape your journey through the game? We have set up exciting puzzles and fresh experiences as you explore areas like Freyka Bay or Luke's Logging CO. and delve deeper into solving the secrets before you.


Between action-packed combat and discovering hidden collectables, varying puzzles will confront your progression and keep you on your toes. With everyone run from their homes and intruders asserting their dominance on the land, there will be obstacles and troubles, natural and unusual. Use your genius and wit to piece together the puzzle, but don't dwindle: otherwise, you might end up being the meal.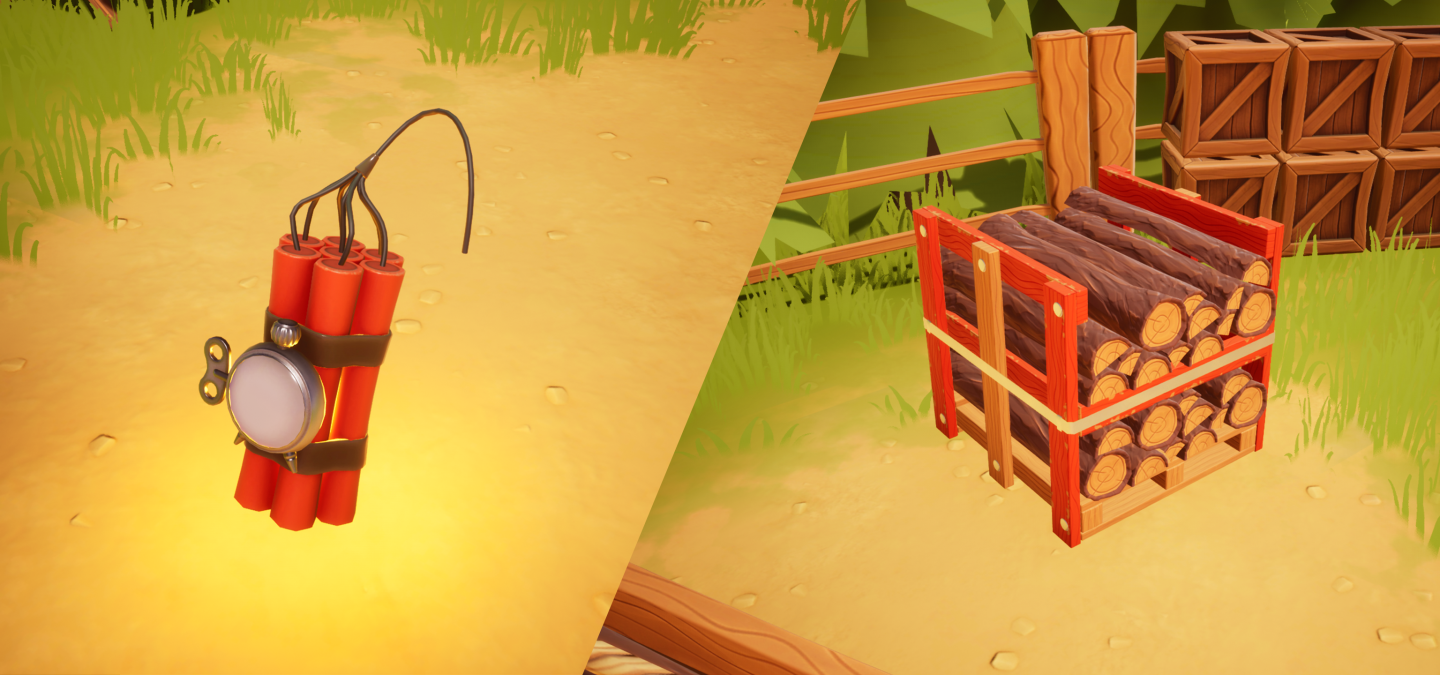 Over your adventures, who knows what you will come across. Dangers of all kinds could always be right around the corner, but don't fret; we've developed you a food slaying weapon that'll sure do the trick. Unfortunately, the only issue is… we've lost it and need you to find it; But don't worry as it's yours to keep forever when you do.
Veggie Fields is the first zone you will explore; due to being a first-time food slayer, it's an excellent starting ground that'll get you ready for what's next.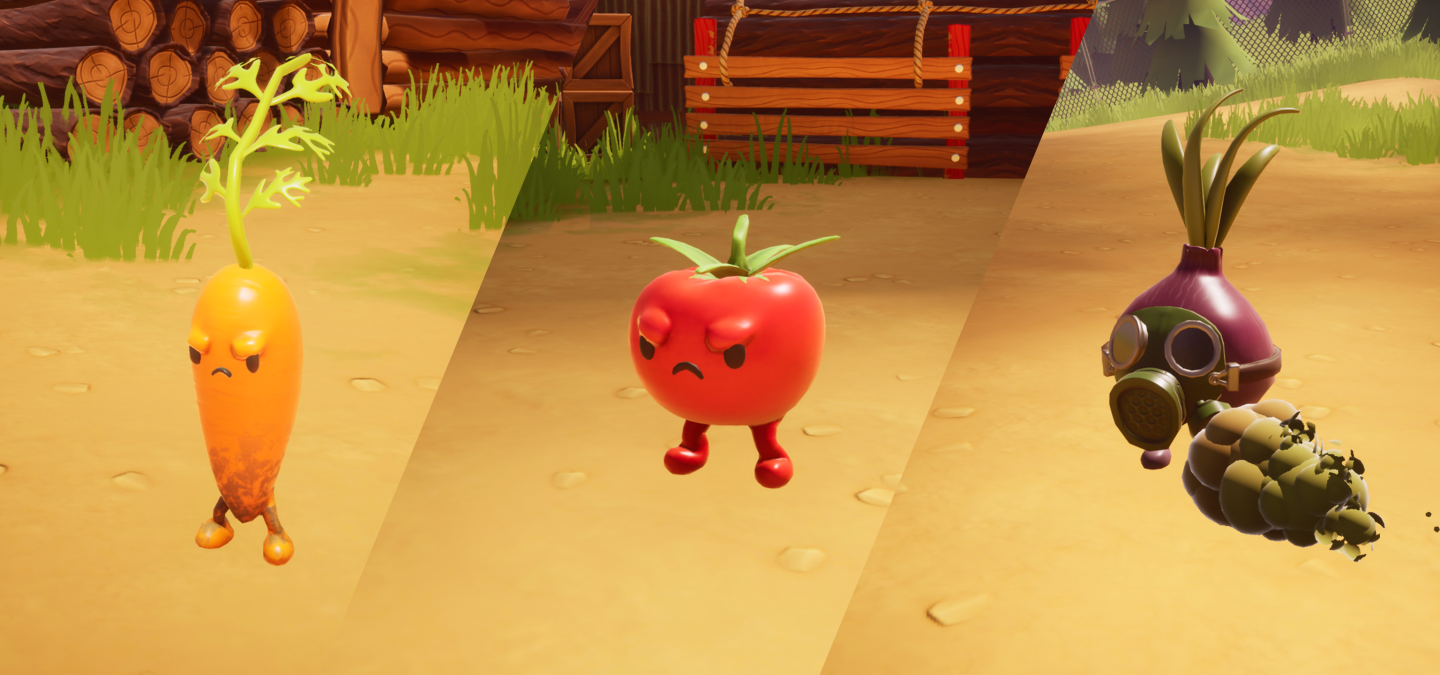 Although veggie fields might seem like sunshine and rainbows, What lurks in the shadows is far from it. But why spoil it? Want to find out more follow our page, and you'll be updated with more information in the coming weeks
Twitter:
Not A Goose (@NotAGooseGames) / Twitter
Facebook:
LinkedIn:
Not A Goose: Overview | LinkedIn