It's been busy these last two weeks and we've made some really good progress. We now have some musical scores in game, which we'll show off in the coming weeks.
First up is the concept art. Here is nice water colour depicting Kalbe and the unaffected radius that surrounds it.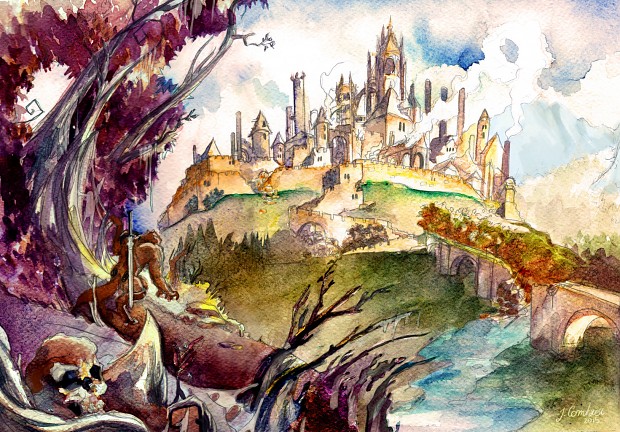 Next we have 2 elemental concepts, Earth and Water.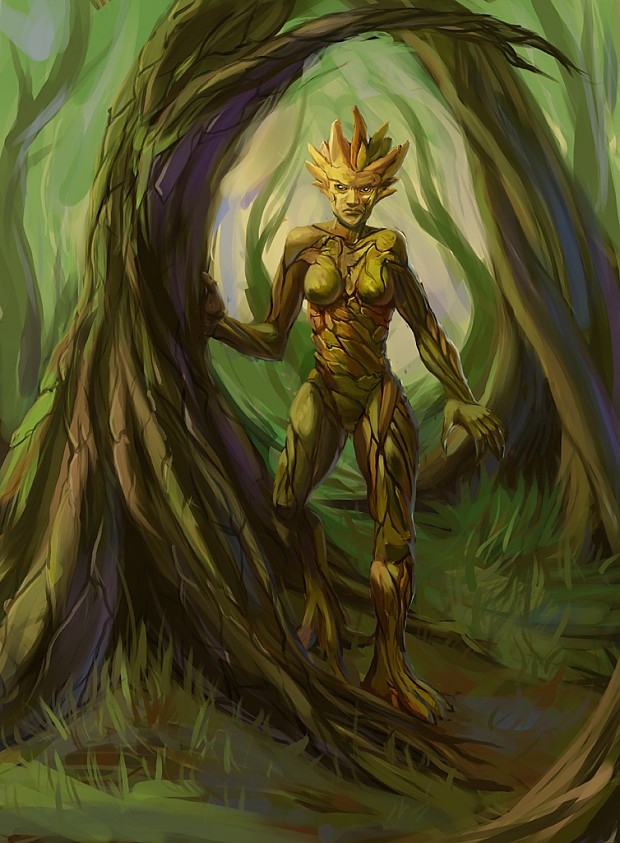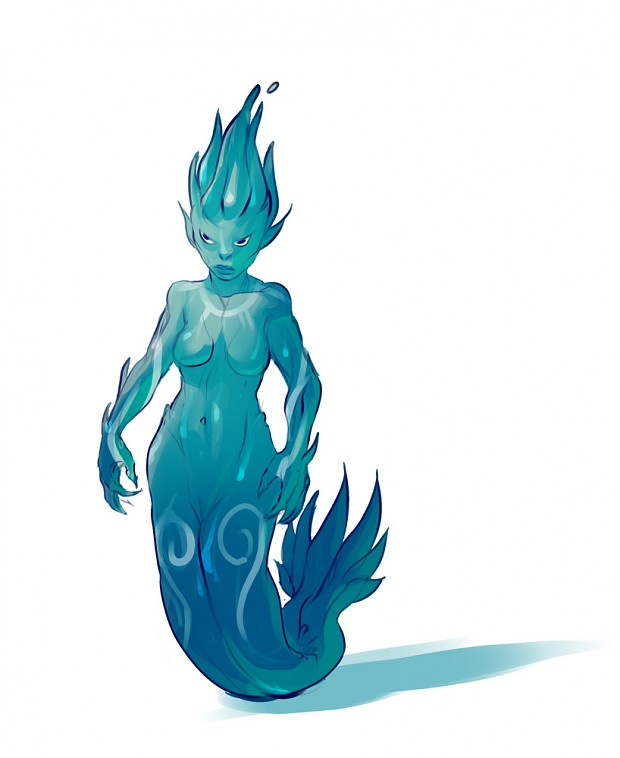 We're made some fairly good progress on the wolf sculpt. Here's a sneak peek at how he looks currently. We made a start on the armour. There's still quite a bit to go but it's shaping up quite well.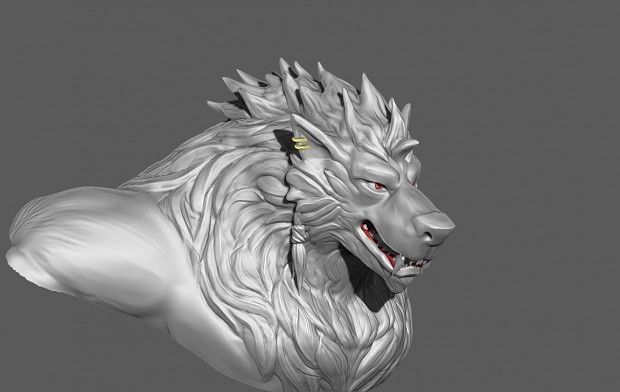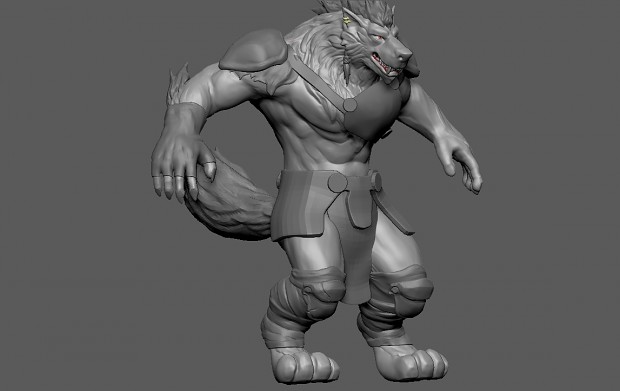 We improved the AI set up in game so we can now quickly and easily import new enemy types. Base stats, weapon size and movement speed are slightly altered depending scale too. Obviously we'll still need to tweak the values later, but it's a good starting point.
The camera has seen some more significant changes, especially to the collision behaviour. I'd say we're pretty close to how it should be. Leap has also improved significantly since the previous update.
We've been working on a new environment for the game to replace our existing prototype environment. This one is a lot larger but it's still quite blocky and currently all textured with a measurement texture.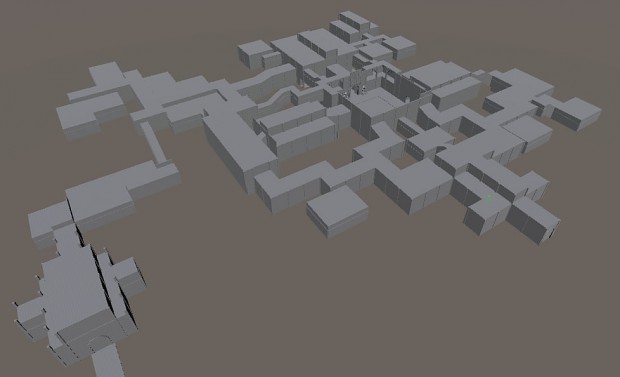 The level is currently playable but doesn't have any real AI, or interior lighting. The very basic shapes for the geometry are there for the main part and the scale seems to be working rather well.
This geometry will of course be replaced with higher detailed and textured assets, but this will do for now.
Oh and in other news the placeholder character now has some pants at last! :)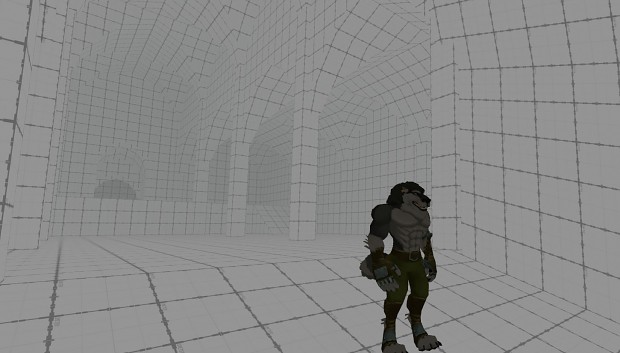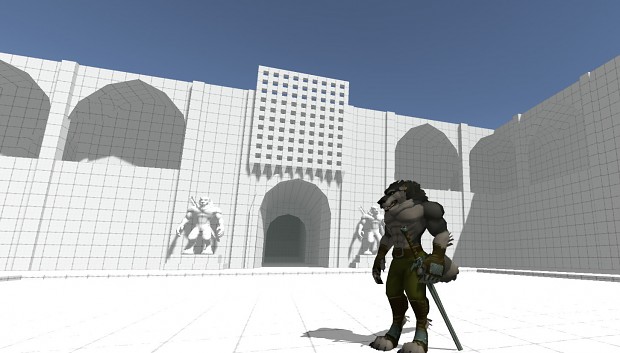 That's it for this update!