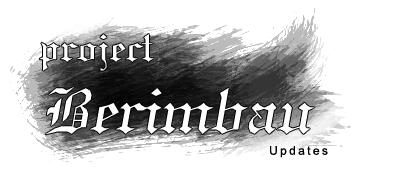 Ok so thanks to Flux and my schedules syncing up today, we've got some great development news...
The first playtest.
Oh yes, and I realize it still isn't Monday. I'll try to contain myself.

Tonight was the launch of our Alpha V.1 playtest, in multiplayer. And in true Team Berimbau form, we had to do it in the most difficult way possible. So tonights playtest was conducted internationally, the host being Flux in China, while I connected from here in the US. Tonights test revealed some interesting connection issues and also gave us our first taste of what Berimbau will become. Needless to say this is quite a victory for the team, as we also solved a bunch of other issues setting tonights playtest up (version syncing and document sending). Further development will follow.
Screenshots and video will be available as its uploaded.
(Next Update: Monday, maps and characters....I mean it this time.)