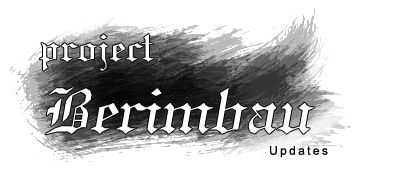 So in an effort to keep updates regular, I'm actually locking myself to a schedule. That's right folks, an update schedule. So let it be written, Updates will happen Sunday Nights/Monday Mornings PST. I know I'm already breaking tradition, but the last couple of days have been our project's rebirth ever since the Orange Box update. So I can't really contain myself from posting news, but I'll restrain myself somehow.
So in the vein of that dastardly Smash Bros site, we'll be doing regular updates introducing factions, characters, and music, intermixed with playtests, alpha/beta progress, and eventually the beta download release.
Now onto today's top stories....

The Map Preview:
Is listed in the thumbnail. Mysterious, no? That's all you get until monday. nyah.

The Team:
So for our first disjointed update (and since I didn't want to burn one of our standard monday updates on this), I'm going to go ahead and introduce the team, as well as reiterate our call for reinforcements. So with no further ado (much of these details are taken from the infamous project wiki we've been keeping hidden):
Flux:
Lead Designer
Development, modeling, animation, programming.


Flux has been modding and tweaking games since the days of Starcraft, starting with an early attempt called Aeon Strife, then moving to mapping, custom units, etc.
He met Kupo during his high school days and had been creative partners ever since.
His background includes a degree in Media Design and has ridiculous amounts of experience programming, processing, and creating. He's also an avid artist, and can sketch and color like a man possessed. I'm withholding his employment info until its cleared by him, but needless to say, its both extensive and frightening.
Flux also likes to eat babies for breakfast.
Jkupo:
Lead Designer
Character design, mapping, recruitment.


Jayden is a long time gamer and has played all different genres. He collects game art and graphics almost religiously and designs odd characters for fictitious games almost regularly.
He met Flux during the blur that was considered high school and has been a long time co-conspirator ever since.
His background includes a degree in Architecture & Design and has ridiculous amounts of experience in graphic design, marketing, print and digital media, as well as a steady enough hand to sketch halfway decently. He also knows far more about buildings than any one person really cares to know. He'll still tell you anyway.
Kupo likes girls and swords, so if you find any of either, please send them his way.
Positions Still Open:
Mappers/Concept Artists
Source Programmers
Sound Designer
(next weeks update: The Introduction of the Vagrants faction, and more screenshots)