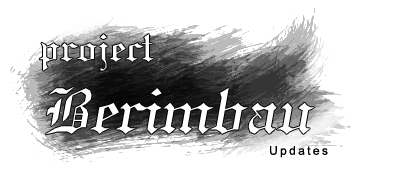 Tuesday! Yes its a day late, but there's quite a bit of info to report, so I may need a second news update to get it all in. Take a look at the new screenshots as well as the new playtest video showing off the sword system.

As far as coding and mapping, this weekend has been a pretty stellar one. Flux has made ridiculous amounts of progress towards the swordplay system and has actually gotten us past the "just knives with different models" point. We're still testing the system, but once we get it through playtest, we'll be looking for an Alpha crew to test out the group dynamics stuff. As far as mapping, I've gotten our first official map completed with our own custom graphics and textures. What this means is that Alpha shouldn't be too far off, so if you can give great input and want to try the game out before everyone else, drop us a line. Our email is on the sidebar. And now on to the news...

Location Spotlight:
Domus Placidus "Home of Peace"
This ancient structure is one of the most sacred places in all of the Greater Wing's lands. This elite school is where the best and brightest of the new recruits train and are initiated into the ranks of the Hokuten Elite. The trials they go through here define the weapons masters they will later become. These duels have been known to be quite fatal, with many recruits leaving the arena on stretchers or in body bags. Such is the brutal initiation of the Hokuten. It is for this very reason that the blade masters produced from these halls are especially feared.
The name "Home of Peace" comes from the Hokuten's sacred duty to police the peoples of the Greater Wing. It has been often known as the "Home of the Peacekeepers" publicly, and "The Den of Murderers" in private. The halls of the Domus Placidus are so sacred that they are guarded 24 hours a day, and only members and recruits of the Hokuten order are allowed within the confines of the walls, though there have been reports of private duels and vendettas carried out there between Hokuten masters and their Vagrant and Rose counterparts, though most of these stories are said to be rumor, since none of the storytellers could confirm it.
Positions Still Open:
Mappers/Concept Artists
Source Programmers
Sound Designer
Alpha Testers

(Next Week: Faction Spotlight: The Vagrants)