It has been a while since the last news update, although I have uploaded a video and some new screenshots, and ninja-edited the previous post a bit. If you would like to know more about the game in its current form, Snayke has a brand new website at Snayke.net! I will likely add a "Blog" section to the site when I have something substantial to write.
Many things have been changed and added to the game since the previous news post, but by far the biggest is the addition of a new level-based game mode to complement what is now called "classic" mode. As evidenced by the recent screenshots and video, the levels include obstacle blocks as well as portal blocks, traditional food blocks, and some others that haven't made an appearance yet. To complete a level you need to consume every food block, however some will be "linked" together so that you are forced to do things in a certain order. Your progress in each level is timed, but purely so you can compare and beat your previous times if you like; it has no impact on gameplay otherwise.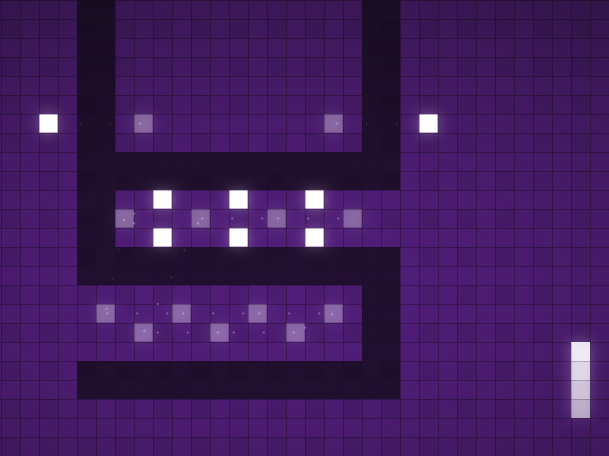 In order to create levels for the game, it needs a good editor. I have been spending a lot of time building an easy-to-use in-game level editor that will be included with the full version of Snayke, so people can create their own custom levels and share them with others.
I hope people enjoy playing Snayke's levels as much as I am enjoying creating them! You can see a slightly older revision of the editor and level system by watching the "Snayke editor and level gameplay" video.