*The Imperial Survival Mode is almost here!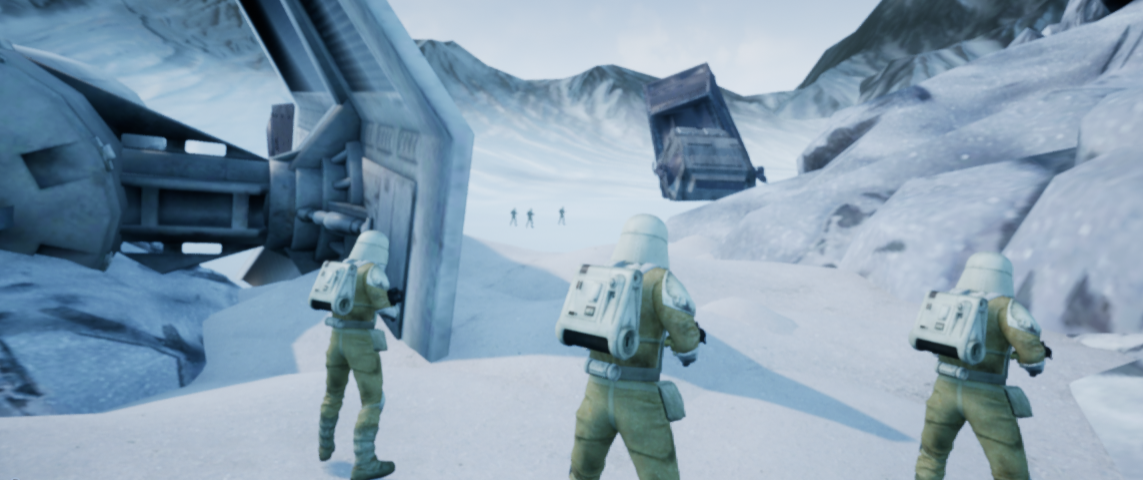 Proud to announce the first beta for the Imperial Survival mode, my primary focus right now, is to release very soon here this week! It will again feature 5 maps to play on, as well as local 2 player co-op via keyboard and game-pad, and a fully functioning wave system with a credits/currency system as well. There will also be ammo dispensers, health dispensers, and more throughout the map, that you can purchase from using your saved credits balance. Credits save on exit, the 1 key via num-pad, and purchasing from a store. There is also of course, a leveling system, and upgrades for each player class, with much variety. XP and player level saves on exit, and returning to the main menu as well.
*The wave system features a wave counter, kill counter per wave, and a display for the required kills on every round start. Each wave you are assigned a required amount of enemies to kill, currently 6-12 for testing, meaning numbers for required kills will be in a random range from 6-12 for example. This number will most likely be configurable upon a setting on release. So if you meet the required kills for that wave, a new wave is queued for the next 30 seconds, then a new wave begins, and so on, and so forth.
-Hope you all are excited as I am for this, and stay tuned!
-Zavro/Aerix :)
FAQ:
-Will "boss" waves be implemented?
A: Yes. Hopefully by this release coming soon.
-Will objectives play a factor in this?
A: Yes, eventually, most likely not on the 1.0 release.
-Will survival be the only mode in the 1.0 release?
A: Yes. its the primary focus anyways, and much more is to come of it.
-Lightsaber/Jedi classes?
A: Yes, and yes.
-How much weapon variation is there?
A: In short, A LOT. There will be lightsabers, and there is already a plethora of blasters to use, they will be purchasable in game too, from an in-game store in the pause menu, and of course, the galactic market.
-Is there ion grenades? Ion grenade launchers?
A: Yes, funny enough, there's even an ion grenade repeater! Yup, I know, I know...
-More soon! :)