Since the last announcement, a lot of work has been carried out on the environment. The manor itself, apart from minor details, is finished. The cellar vaults have yet to be worked on, but this part will be finished by the end of September.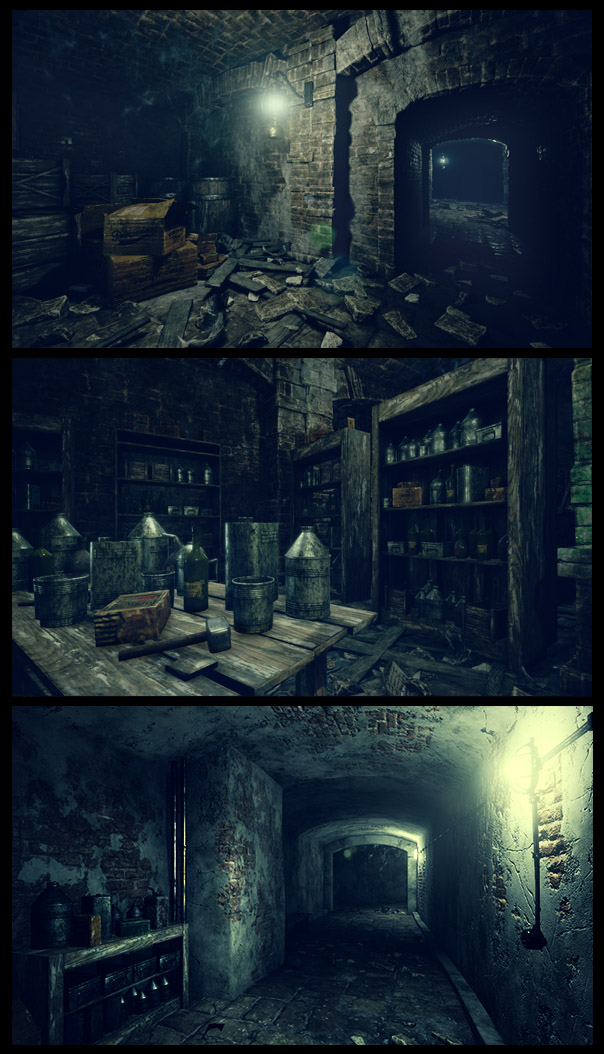 The details of the story have been elaborated on further too, and properly written out. Here and there a few minor improvements are still to be made, then the text will be ready for translation into the respective languages.
We have decided on Early Access for the launch, once the game is in the later beta phase. This means that at that stage the game will be totally ready to play and hopefully pretty much bug-free. We hope that Early Access will give us feedback about the balancing of the puzzles and the "dangers" ;) waiting for you as player.