A fair amount of stuff has been done and changed since the last time I posted here. For those that notice, I deleted most of the articles I had written since this project's kickoff date. The reason for that is because I'm scrubbing out all Conker ( character ) related content as well as any logos or trademarks that could possibly get the project into trouble at a later date. This means I had to change the project name to "CBFD: Multi-Redux" as well as omit Conker in his entirety. The opening cutscene will be a custom one, and you won't be able to unlock Conker in any shape or form, but otherwise things remain the same.
So the first thing that's been completed is the weasel character model!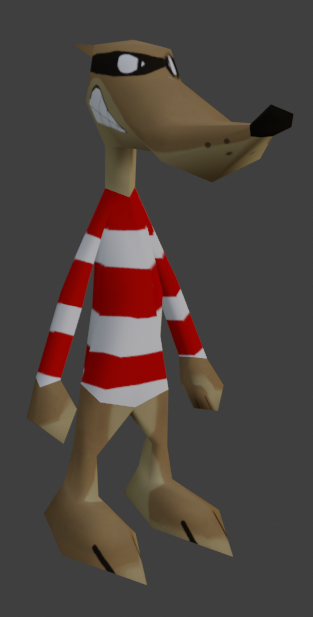 I had to redo some things and fumble through cleaning up the his texture work, but now he's ready for action. I spent a good deal of time learning how to rig and animate too and have three new animations to showcase:
Idle: Gfycat.com
Walk: Gfycat.com
Run: Gfycat.com
They are by no means perfect and will be smoothing out and editing, but I'll be doing that as I go and when there's more to go off of ( animation clip transitions, controlling the character, etc ).
The heist game-mode's moneybag is also modeled and textured.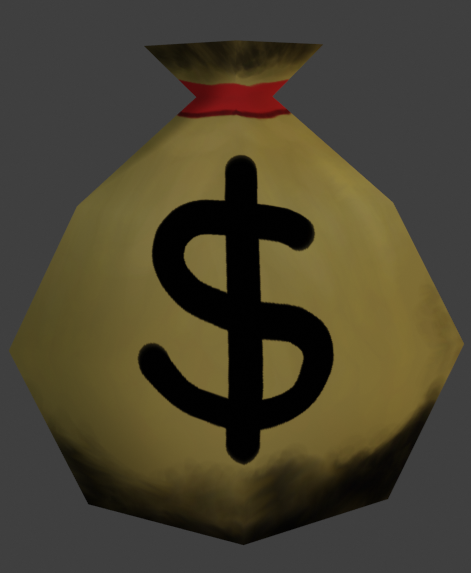 Those are the only major updates I have right now. Next I'll be working on getting the weasel character playable and have his animations transition properly. I'll post about that when the time comes.