A very good week.
Most of the work was done on world-building. I started by mapping out the game world (on a piece of white paper and a blue pen - horribly messy and not worth showing!) which is huge. The original game was seamless and was about 500X500 tiles in size (think of tiles as feet or something in the game world). Now the game world is 150X150 (approx.) X 27 separate maps. I have quite a few of them done already in terms of layout, design and scripting. I found out (with lots of help from a fine fellow named GamerDude at the Engine 001 forums) how to make movement between the maps seamless.Some of the time was spent on the crafting system which is still underway and making good progress. You can now craft some things. Yeah!
I also developed a system where creatures can be randomly-generated as different sizes and levels of toughness (with a corresponding XP reward for each), but I apparently took it to far and had to scale it back due to this giant, pixelated snake below.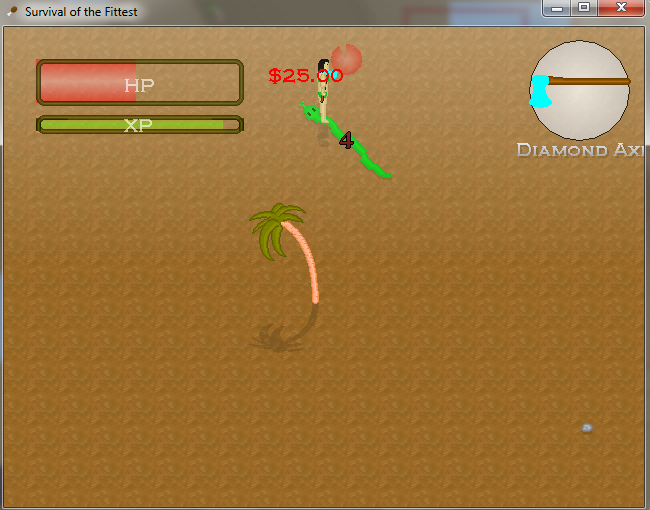 Scary… hope to not see that thing in the wild!
I will continue working on this path and will hopefully have more to show as time goes on. Thanks for continuing to support my game's progress!