Most of the work done on Lockdown Protocol since the last alpha release is related to the physics engine switch that I had been postponing for a long time. I finally decided to roll up my sleeves and find a replacement for unsupported old version of Newton dynamics, which has been causing a lot of trouble. The two options considered were upgrading to latest version of Newton or switching to Bullet physics. I chose Bullet physics.
This change allowed me to finally fix some long-standing physics bugs like the misbehaving doors in some levels.
In addition to bunch of bug fixes and minor graphical tweaks I have extended the player chat messages to guards too. Human enemies now talk using speech bubbles. Nothing too fancy, just some random messages when they detect targets or kill you.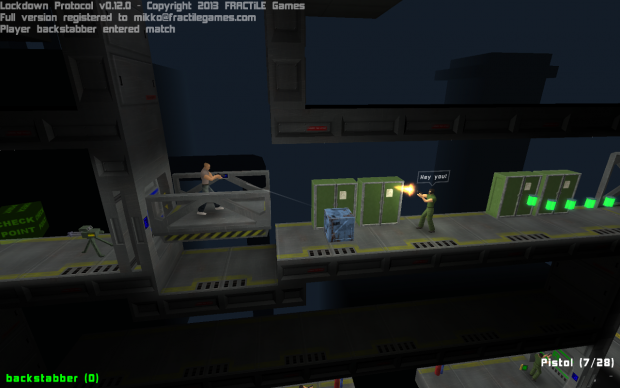 I will not wrap up the next release just yet though. I'm still planning to add a new enemy type and one more weapon.