Hello everyone!
I'd like to show you what we've been up to the past month or so.
Firstly, we have added some new enemies to the game, the skeleton commanders and the cultists. The commanders are the most elite skeletal units, they wield a two handed sword and are much more durable than any other of their kin. Apart from this, they can also enhance surrounding units with an AOE spell, making them attack faster.
The cultists are the most basic living and breathing human enemies in the game. They are the ordinary servants of the Cult of the Dead, which is a hostile faction in the game. Instead of fighting against the Dead plague like the Guild of Deadhunters they chose to embrace this curse and try to find ways of using it to their own benefits. These simple cultists can't do much on their own, but like the skeleton mages they can be dangerous in higher numbers from an adequate range.
I think it's important to give a variety of foes to the players, while maintaining the setting's believability so we have more human enemies planned that can be connected to the undead in one way or another.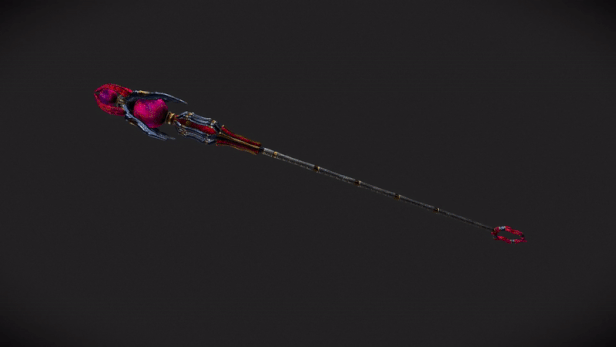 Secondly, some additional ranged weapons have been completed. Last time, we showed the Tier 3 and 4 variants of the Staffs and this time you can take a look at the highest tier version.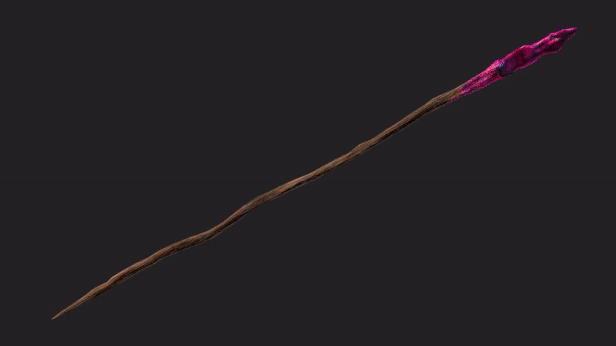 Here is how the 5 Tiers connect to each-other, I hope the sense of progression is visible enough. What do you think?
Apart from the staffs I have also worked on a new type of ranged weapon, the lanterns. The idea is that from a central crystal core magical energy is emitted in waves. I designed the lanterns as a sort of container for these crystals. I can easily imagine how the players would aim these weapons at the enemies in front of them.
The Tier 4 version is a lot fancier than the previous one, I personally really like the chains that hang around the sides.
Lastly, there is a Speedtexturing video of the Staffs, everything was done in Substance Painter. If you are interested in my workflow be sure to check it out.
Thanks for reading, and tell us what you think.
Plus, be sure to wishlist the game on Steam!
Cheers!