All features and changes for the next alpha release have been finally implemented! However, I have made so many changes that there are definitely many new bugs too. Some systematic testing will be needed to weed out the worst ones before the release.
Most important changes since the last progress report are basic shadows for human characters, locally saved high scores and kill streak and multiple kill detection for extra score.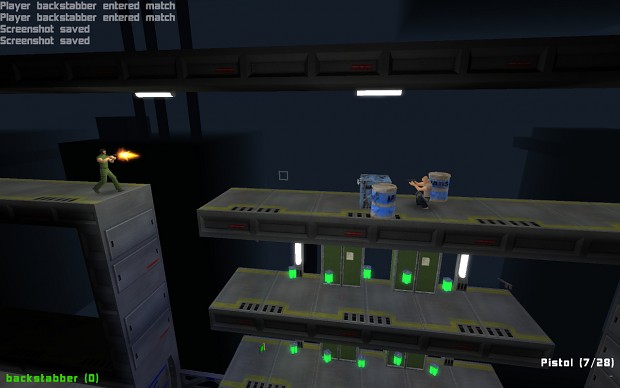 As I mentioned in the last progress report, the name of the game will be changed in the next release. The name change causes a lot of work in the game itself and in updating all links and profiles in various services.

I have been doing some research on how different services (for example Desura and IndieDB) will deal with name changes, but there will likely still be some surprises. So, I warn you in advance that some things might temporarily break due to name change during the next release. Please bear with me as I fix those things after the release.