Hello everyone!

It's been a while but we went under the radar for good reason. We spent the last months finishing up our playable build for DEADHUNTERS and at last we succeeded. Take a look at the trailer that we made from the latest build of the game:
We needed to get a lot of stuff working for this demo, last time I showed you the melee weapon trails but since then we also included a ranged fireball projectile. The way we imagine combat in the game is for players to always have a melee and ranged weapon at hand plus a dodge for maneuvering among enemies.
Additionally, we plan to add magical artifacts that would let your characters use unique skills such as the spike like projectiles that we've shown some time ago. Every magic skill uses mana so you need to balance dodging and casting spells if you don't want to end up in the middle of a group of monsters.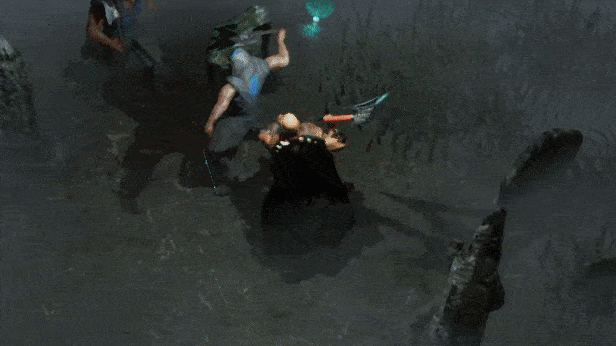 Currently we have a demo that takes around 30 minutes to complete, you start off on a mission to steal a magic artifact and so you need to make your way into a tightly guarded fortress. After acquiring your objective you also need to make a run for it, since the Cult of the Dead won't look nicely on you taking their treasure!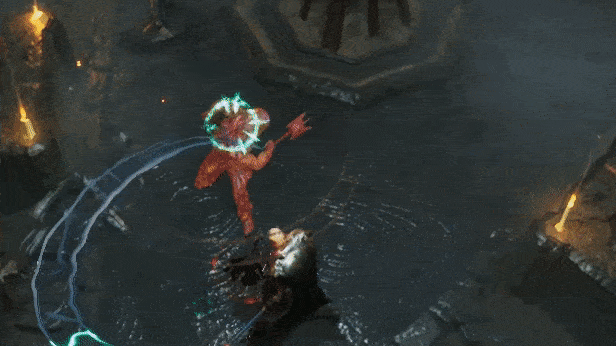 Alas, this is a grand milestone for us since we started working on the game about two years ago. Since then a lot has happened and changed, DEADHUNTERS originally was planned to be a modern top-down shooter where you played various criminals that got stuck in limbo after dying. We felt that this direction didn't match well with fantasy skeletons and zombies attacking you and we opted for a change of setting and made the whole game pure dark fantasy in its theme.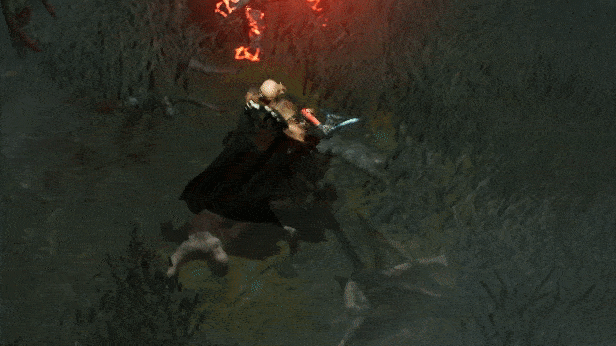 Looking back, this was a crucial decision and I sincerely believe we only benefited from it. As for the future, we have already planned out our next steps for the coming months. We plan to really integrate procedural generation into the game and while doing that we will also work on some additional weapons and boss enemies!
Well that's it for now, see you next month and please tell us what you think about our trailer.
Also we overhauled our steam page completely so you could also drop by and take a look there!