Our last update was back in February 2016. Since then a lot of progress has been made.
Beds
The first thing we worked on were the beds. We want the game to be very interactive. We added beds to the game a while ago but we wanted to do more with them. So we decided to add animations to the bed. You can now click on cushions and on the blanket to move them. Now you will be able to find notes or items you might need. You won't be able to make up the bed afterwards (sorry mum!) because it will show which beds you've already checked.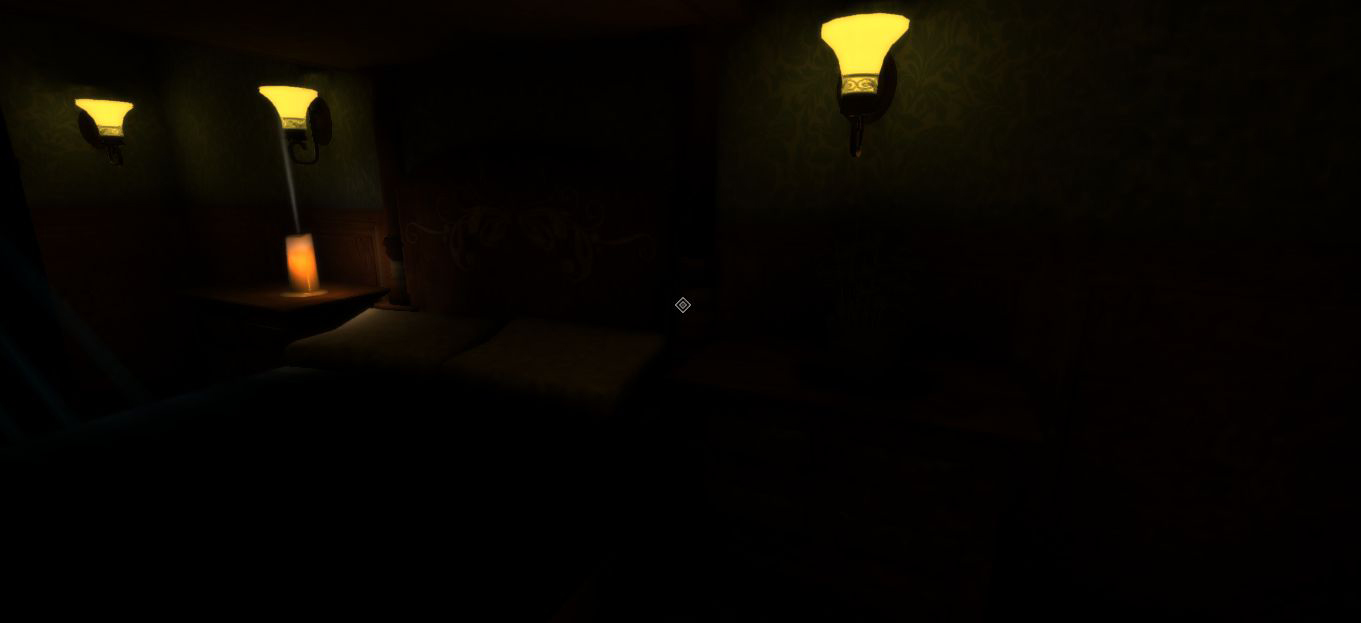 New UI system
Our previous version of the pause menu and the journal were made in the old Unity GUI system. This was quite a pain to keep updated so we pretty much threw everything in the bin and reworked on these things. Now the journal for example will show perfectly fit on your screen and won't stretch anymore.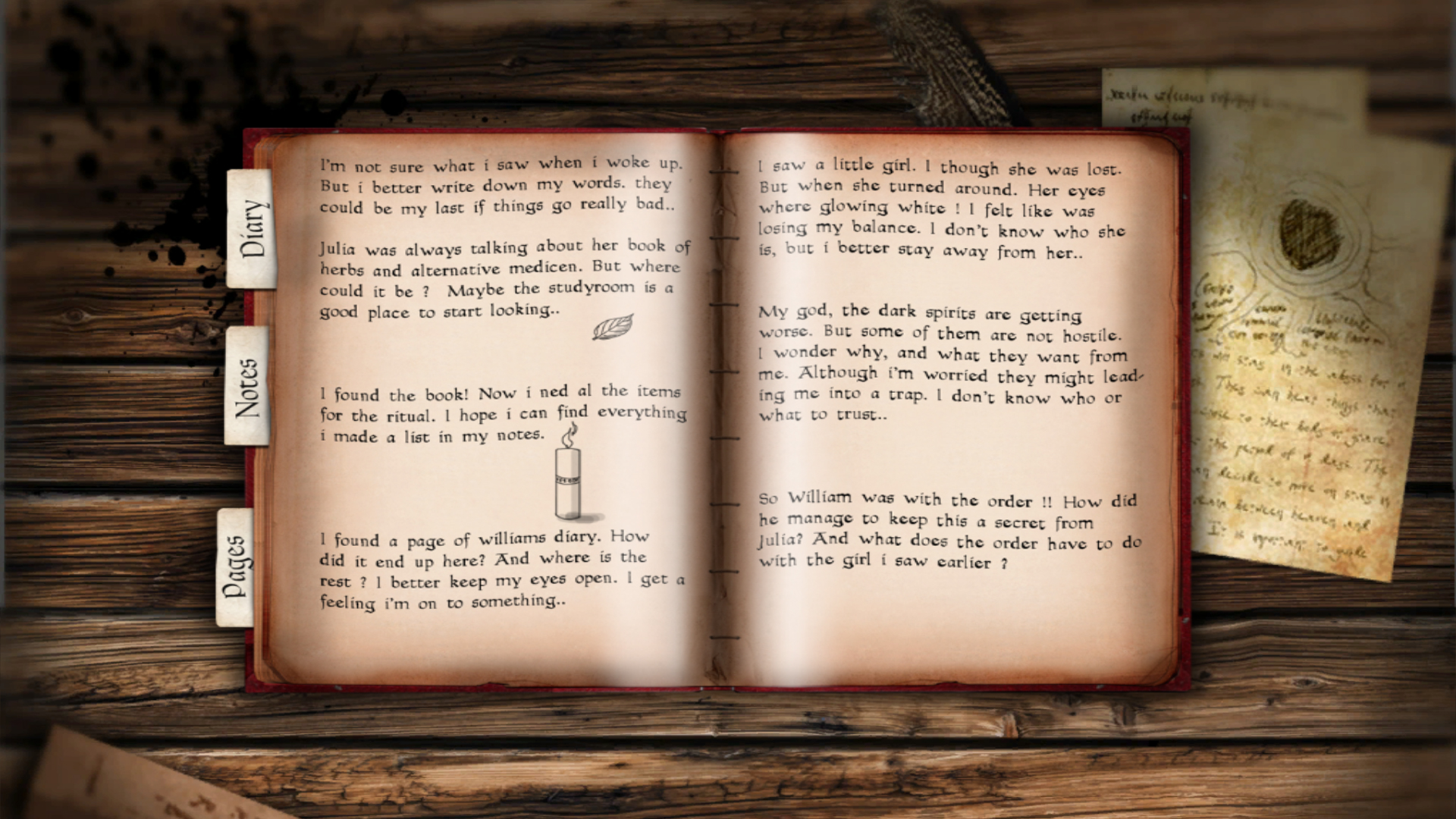 Candle
You used to see screenshots of Beyond the Darkness where the player is holding a lantern. We now decided that you actually start the game with a candle! In fact, we worked so hard on this candle alone, we even decided we will let it come back several times during the game. This candle has 62 animations! The flame will move depending on the direction you're moving.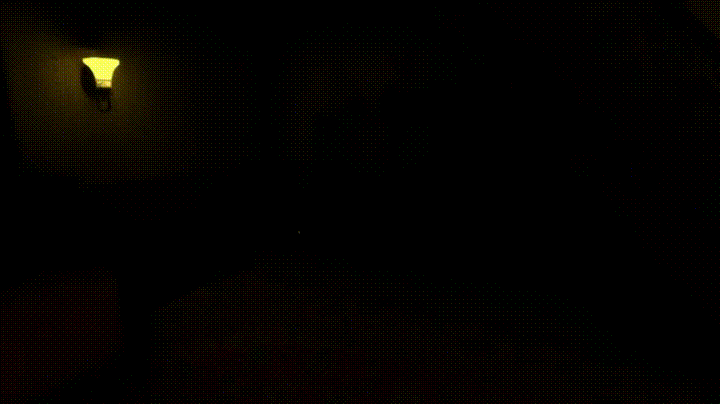 Drawers
In the game we have so many drawers and a problem we had was: most of them are empty! Now we didn't want to fill each drawer with the same few models, so we have made a few sets that can be placed in these drawers.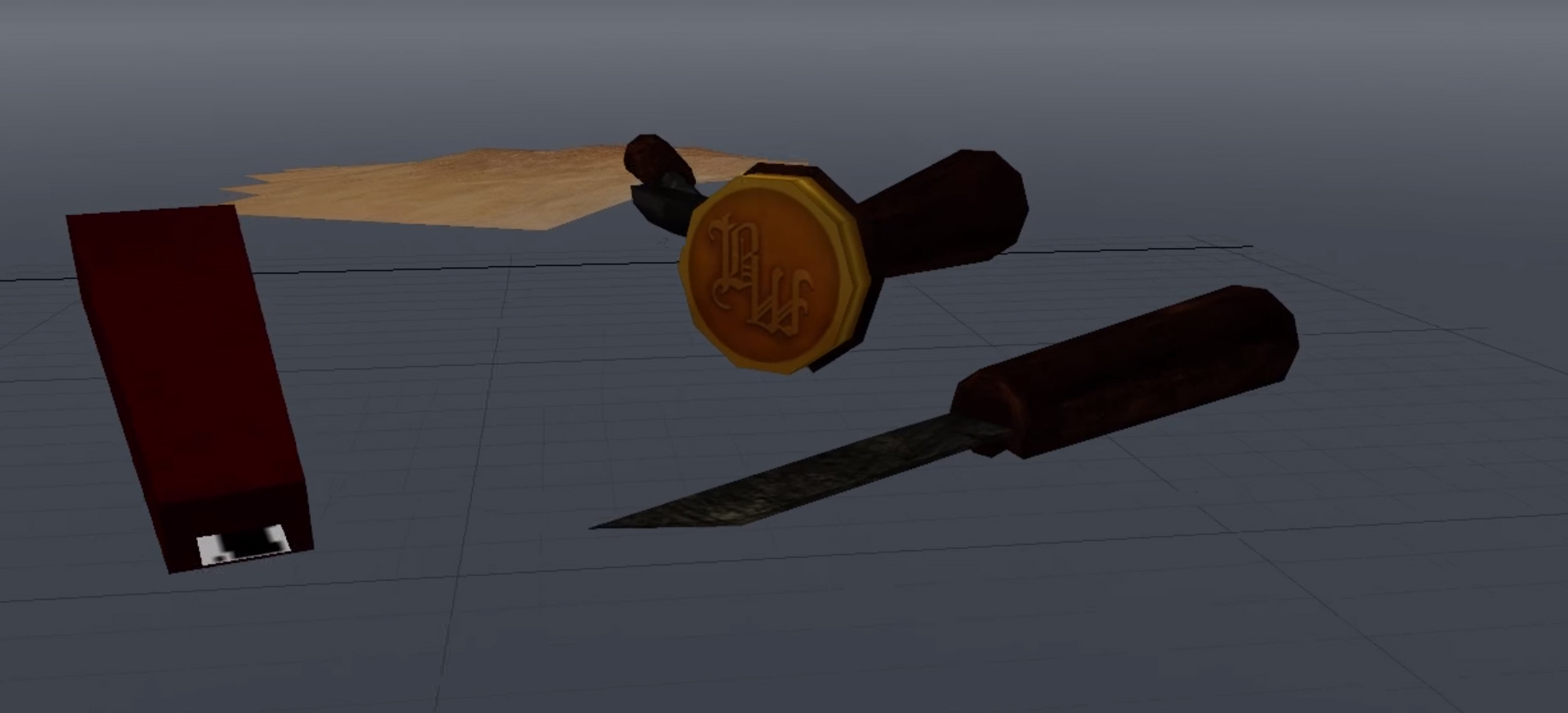 Other changes
- Doors have new textures!
- Doors have new sounds!
- Sounds added for inventory system
- New footsteps sounds
- Curio's, chests and doors to clocks now have sounds
We would also like to suggest you can watch a YouTube video of this article in-depth on our YouTube channel. The video: