---
ALPHA 3 is coming this Friday! Other than that, I've been working on adding tons of content to the map "Trépas Eaux", the first official map, including several new and enhanced hauntings and authentic-era props. The hauntings include sounds and whatnot relative to the time frame of Trépas Eaux, which is World War I. An authentic song has alaso been added also, it's relative to the location of the map aswell. I've also worked more on level design the past few days. Some props have been added such as artillery cannons, left-behind guns, propoganda posters, and more. You'll have to see for yourself in ALPHA 3.
I've started to brainstorm for the main storyline of each location. What I plan on doing is having multiple countries you can choose from, having one map in that county you have to finish, then having other maps that branch off from the main map. For example: For the country of France, Trépas Eaux will be the main map. After getting 100% on there, you will unlock four other maps located in France under the main map. I plan on having 7 countries to choose from, giving you a total of 35 maps to investigate. Each map will add a piece to the mainstoryline, including the notes. To complete the main maps, you have to achieve 100% on the map. On other maps, you will need to achieve between 60-75% to be able to move on. This is a system I intended to continue to build and add on to.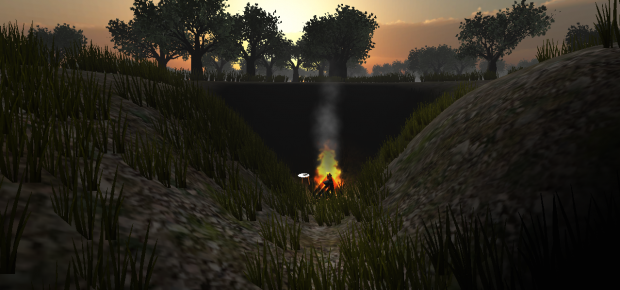 A Linux version of Q.U.A.D will be released on launch! There will also be Linux version of the ALPHAs released along with the Windows and Mac versions. Your feedback and comments will get these version update as much as the Windows version does. We plan to release ALPHA 2 for all three OS.
---
Changelog:
Added footstep, ambiance, and other sounds for a realistic environment.
Fixed noclipping bug.
Added Flashlight Battery System and UI.
Fixed mesh renderers for apparitions(They are only visible when triggered).
Added random noises(A noise such as knocking, footsteps, banging, etc. will play randomly).
Added headbobber for realistic walking.
Added settings menu.
Removed jumping(To avoid players leaving the map).
Changed a few controls.
Added black X(Keeping quiet about it...)
Added strange voices.
Added weather sounds(Thunder, wind, etc.)
Fixed walking speed.
Linux version announced
Removed headbobber
Started working on official maps
Added trench scares
Added authentic-era props
Authentic song added
Enhanced hauntings and sounds
Reworked the trenches
Added diary entries
Started working on bait items
Design for EMF Radar is underway
ALPHA 3 announced for Friday(Saturday for Mac and Linux)!
---
I plan to release the game sometime in late 2013 to early 2014. If it gets finished before then, I might release it earlier. When the game gets finished depends very much on your feedback from playing the ALPHAs, so please download, play, and comment your feedback on them! Thanks!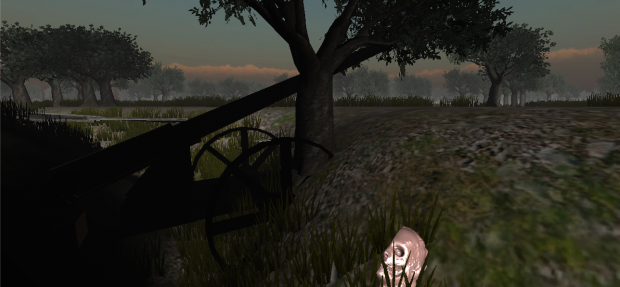 ---
---
Follow our blog to get updates as soon as they happen!
Help us rise in popularity!

Follow us on Twitter!