PARANORMAL 1.2 IS NOW AVAILABLE ON
DESURA
Paranormal is finally fully released! Paranormal 1.2 contains many bug fixes, as well as a new experimental gameplay mechanic called Stains. Stains are paranormal hotspots that have a small chance to appear throughout the house. Are they dangerous? Only one way to find out. See the changelog below for more details.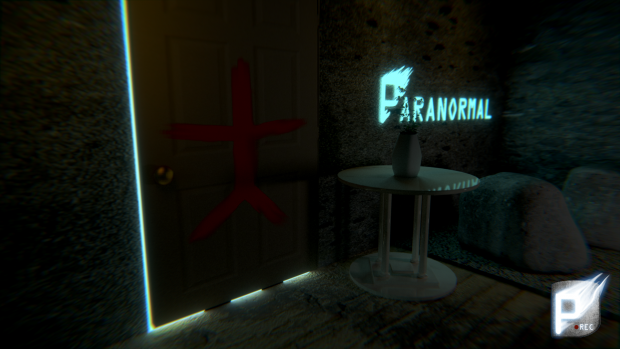 Changelog:
Added new gameplay mechanic: Stains.
Added one new ending (minor).
Tweaked Unabridged Mode for better pacing.

Fixed many issues with invisible objects.

Fixed some issues with certain endings.

Fixed a few crashes.

Fixed tons of glitches and bugs.

And many many more things you'll have to discover on your own!


PopMatters wrote: The most interesting thing about it, though, is that I am this character. I'm motivated to record the ghost for personal reasons and that adds to personal fear Paranormal evokes. I already have undeniable proof of its existence, but I want to see what it's capable of. I don't care if it hates me. I want to push it further.

See Paranormal's review on PopMatters
PARANORMAL

IS NOW AVAILABLE ON

DESURA!