Production
Until very recently I've mainly been focusing on AI stuff, but now I'm full swing into the player side of things and the part I decided to tackle recently was allowing the player to produce goods from their businesses.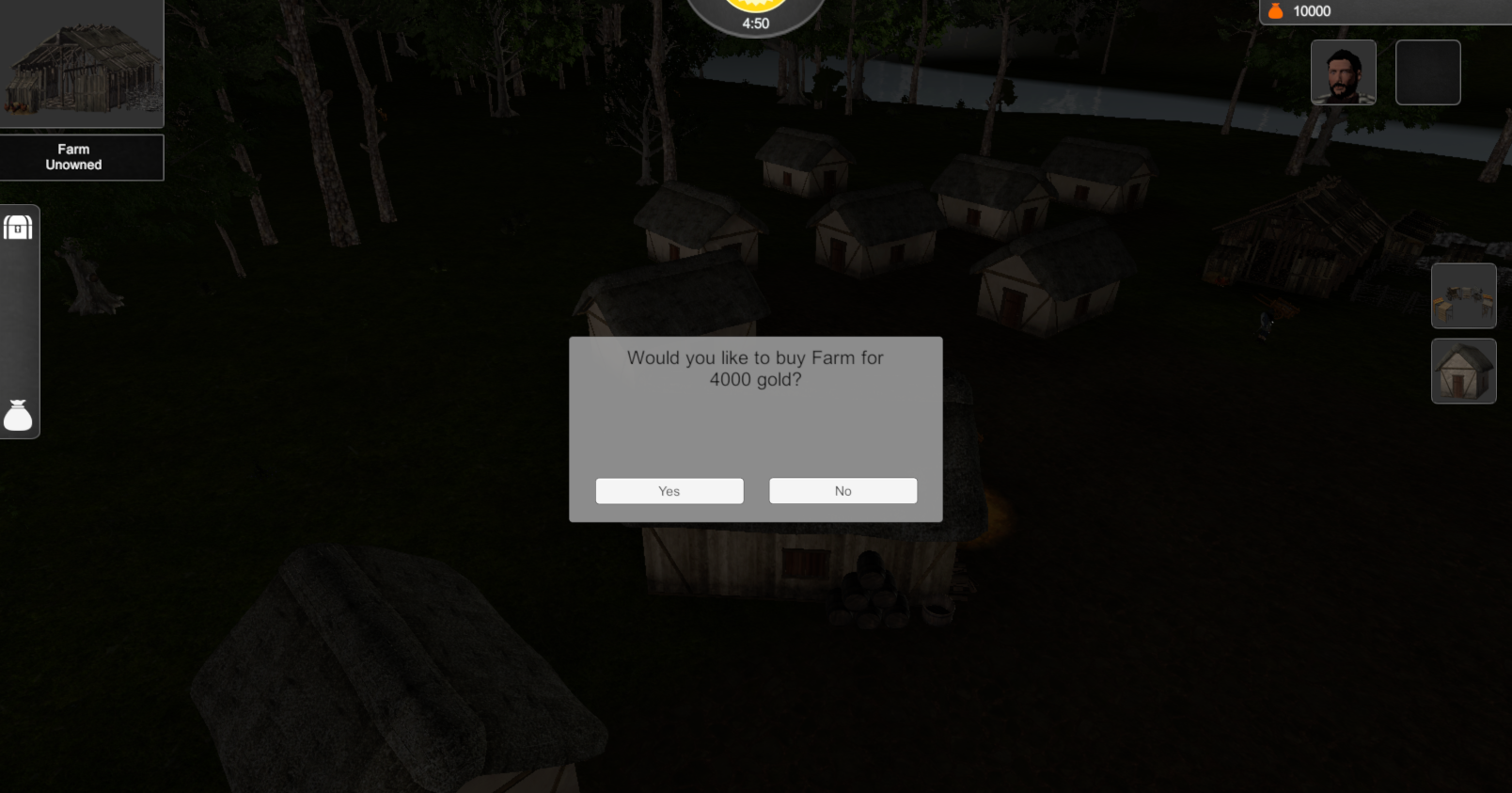 As shown above, the player has bought a farm. The farm came with three workers who get out of bed and go to work at 5:00am, and are ready to produce goods at 5:30am. The farm also came with one field for crops, and one corral for animals (more can be built but it started with one of each).
Step 1: First you will select what will be planted in the field and what animals will live in the corral. The things you assign to these directly impacts what you can produce.
Step 2: Now the field and corral are assigned you can tell workers to produce goods from them. This is done by clicking the up arrow next to the item you want to produce (red items cannot be produced due to missing requirements) in the production window, which is accessed from the inventory of the farm.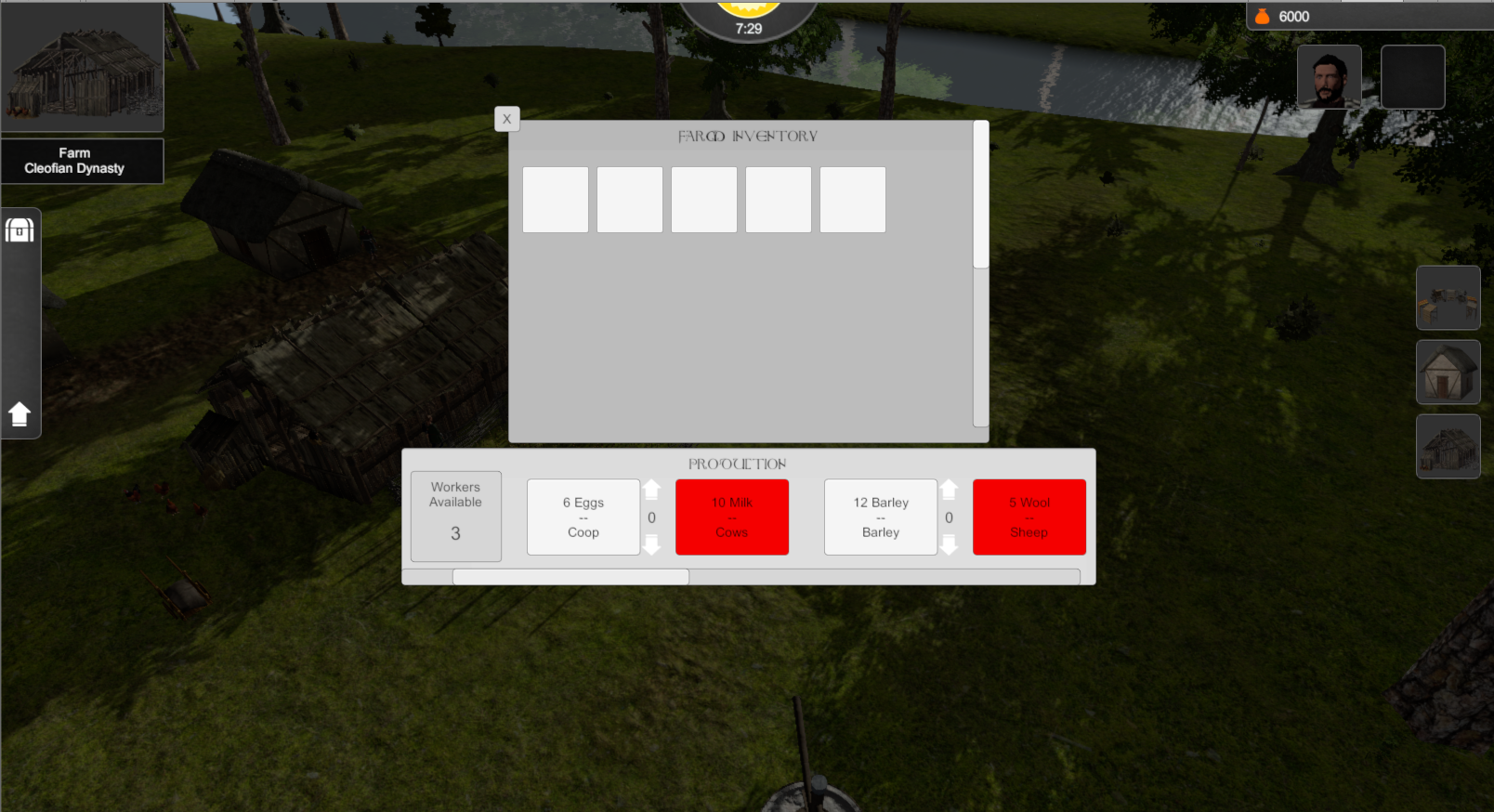 To my field I assigned barley, and to my corral I assigned pigs. So now I tell one worker to process the barley and I tell another to process the pigs for pork. I also assign one worker to collecting eggs, which is a task that has absolutely zero requirements, as every farm comes with a coop. When production starts an empty item will be placed in the inventory to reserve space until the first lot goods comes in.
And here they are, working away. Making my player rich.
That's all for now. Thanks for reading.