You asked, and Zack delivered! We've pelted the asteroids with craters, added ore generators (although Ice is showing mostly in the screenshots below), and added a noise filter to reduce the smoothness of the surface!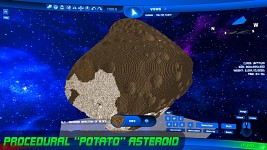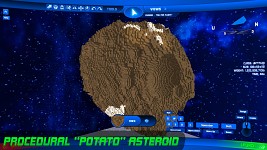 Now, if only we could mine it… =)
I've also asked for Gabe to build an "asteroid.xml" file so purchasers of Blockade Runner can mess with the asteroid settings in the multiplayer and editor and get some basic modding going.
- Aaron