Pro Gamer Manager Version 0.165b is now out, here is some of the details.
This release includes hundreds of bugfixes plus many various requested features. We've also added tons of news content and some other goodies.
Energy meter
Rage/Attitude meter
Watch FOBATV
Improved stats tracking
New icon tooltips for champion picks
Energy meter and Rage/Attitude meter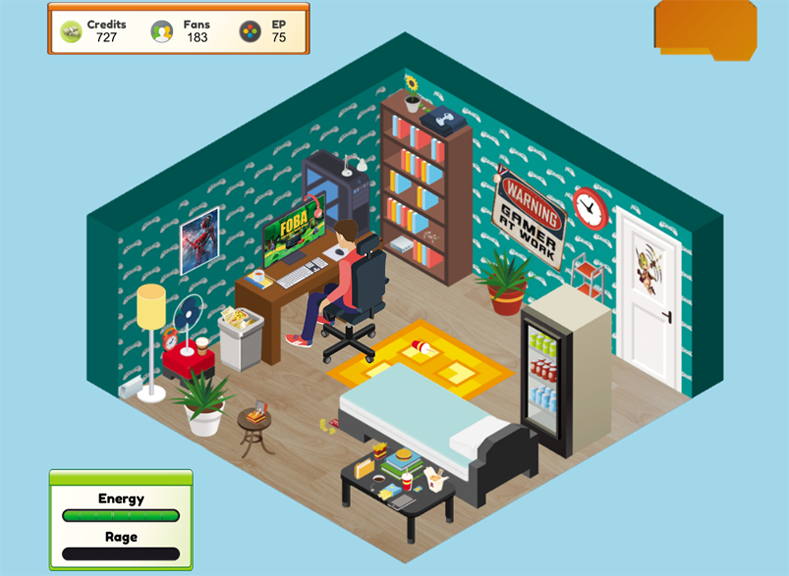 Energy meter gives you more choice on how to spend your day before you have to go to sleep.
Rage bar keep track of your current attitude so you dont risk becoming toxic to your team in FOBA matches.
Watch FOBATV to gain stats and EP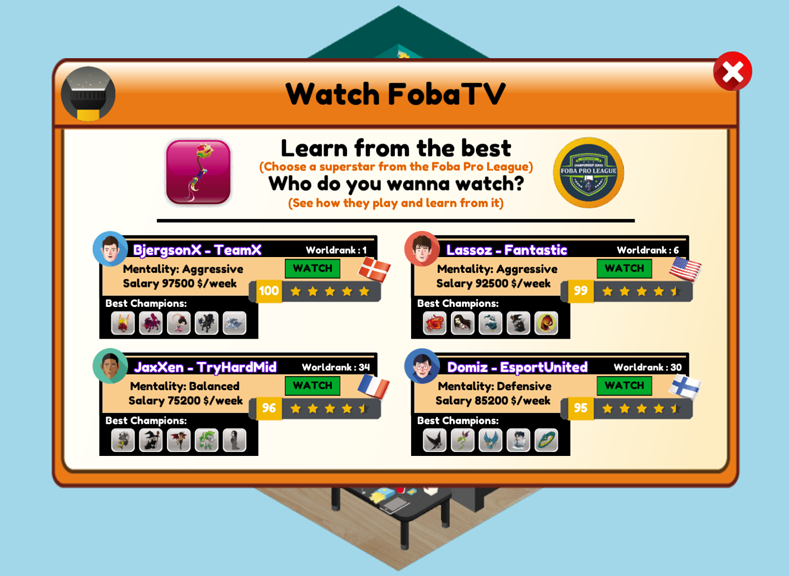 By watching one of the FOBA superstar players you can learn alot about how to play a certain champions, gain stats and ep.
Know what champion to pick with new type icons.
Here is the tooltip changes that the community have asked for, know what kind of champion to master
Improved stats tracking.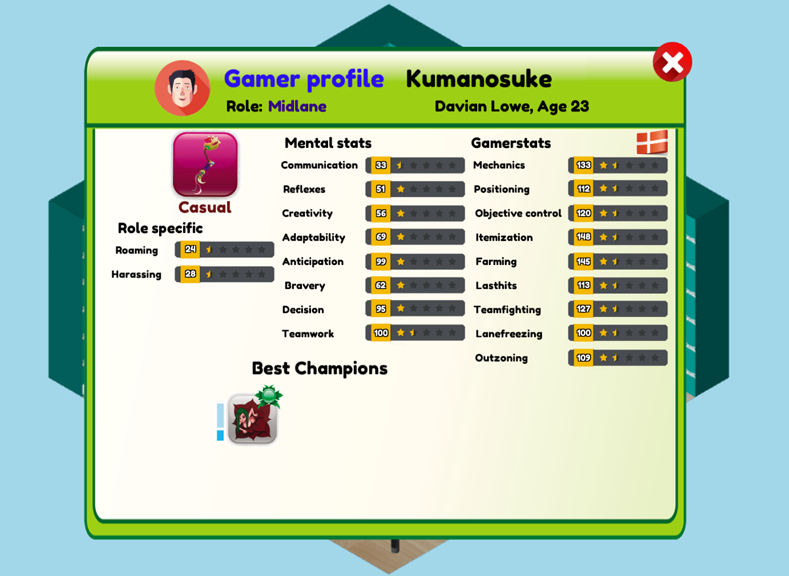 Know what stats to improve and where your strenghts are. This new version brings an improved Gamer Profile.

We have also recently become greenlit on Steam.
Thanks to everyone who helped spread the word and for all the feedback and support! It has been amazing to see all the encouragement from everybody interested in our game. You have all been a great help in providing us with ideas and feedback to improve the game. We will soon list changes suggested by the community that we plan to put into the game on our website.
We'll keep you updated as we prepare PGM for Steam Early Access!