What's this? Two meals devblogs in one week?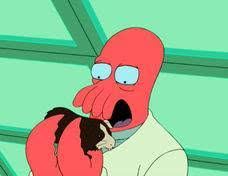 Hey everyone. I had an idea today after work that I'd record a little A.I progress video for you to enjoy. I setup a few things in one of the maps to help make the recording session fun and then I started to record several takes and honestly, pick the one with the least amount of bugs in it! There's still a lot of work to be done but I'm fixing these as we speak (so to say)
Sounds good right? Well…I spent about an hour getting this scene captured with some of the new things being shown off clearly only to find shadow play had recorded a blank screen. Every single recording. Every one blank. I was livid.
I had to go back to Xbox GameBar for the recording this time, which seems to have come out fine. I spent a little more time and actually managed to get a recording done. So much for a 'quick video' to upload after work…
I figured the test maps were probably getting on your nerves as much as they do me, so I placed a few enemies into the Prison area (which has had a little more detail than other areas) to just have a little play around with some of the systems in a wider space.

Please remember this is still work in progress. Sounds, animations, particle effects etc are all temporary and this only represents a tiny snapshot of my development work. I'm not ready to announce any kind of playable build yet.
I'm testing out the responses used on the guards and if the current system is flexible enough to be used for other things. I believe I'm mixing up a few voice lines (there's a lot of these in Underhell) but I'll get them sorted eventually. I'm having fun figuring out how I can re-purpose some lines or even find areas where we might be able to add some new ones. In the video, I worked in a 'Taunt' like behaviour where the A.I has a random chance of trying to call you out for hiding.
Hope you enjoy it!