"The Legend: AUS" - Press Release 003 (The Oracle)
Darkness Grows
---
T-Minus 45 Days!
Good morning everyone! Things are clearly pumping up and out for "The Legend: AUS" as we gear up for our release for Early Access in less than 45 days! We have been working diligently to make sure that we keep our promise(s) to you.
The Legend: AUS(TLAUS) will be a completely unique, compelling, terrifying and exciting horror experience.
TLAUS will be sold under $5.00. Especially the Early Access edition.

TLAUS will be significantly cheaper than the current indie games on Steam while providing superior quality. Not to point any fingers at specific projects but some indie games are raging at $7.99 or even $5.99 Early Access for, in reality, half of a game. That's not fair to the community, their fanbases or any consumers. We understand that the economies of the world are hard sometimes, but you will not receive any money-shaking from our project. We want our project in the hands of as many people as possible, but remember, we also have to fund our development. We will be relying on the community to help us continue to supply them with these amazing, unique, terrifying experiences. (Expect our Early Access edition to hit the market at approximately $3.99 or close to it)

Our Early Access edition will cover the first two of the four chapters in our first release.

Chapter One: The Oracle
Chapter Two: The Roommate

Our First edition, following the Early Access edition will have all the first two chapters provided as well as:

Chapter Three: The Walk
Chapter Four: The Haze
---
Live Action!
Fans, please stay tuned to our channels and articles in the coming weeks. We are very excited to announce that we have teamed up with 3umph Studios & Clyde Vision Films to produce live action trailers and footage to go hand-in-hand with our video trailers and releases. We are extremely humbled and excited to not only bring our game footage to you but to also bring you footage in a whole other dimension.
Stay tuned!
---
Chapter One: The Oracle
In The Oracle, you will play as rookie University Police Dispatch Officer Morrison, K. As you begin your first overnight shift, you're instructed of how to operate the infrared, facial recognition CCTV system that is tied into the University Database. You are able to identify each and every student on campus, as well as be provided with their contact information in case of an absolute emergency. Sergeant Thompson, the nightwatch commander, proceeds to explain the the recent murders sweeping the campus, beginning with the death of Ashley Tamon. He asks you to remain vigilant in your duties to keep these students safe during their treks on campus.
As you hear a noise from the renovations area of the dispatch office, you receive permission from Sgt Thompson to leave your station to check it out. You come across the open case file of Ashley Tamon, murdered December 14th, 2015. As you begin to investigate the area, your radio calls out in the darkness. Strange interference floods the channel, as you begin to hear Sgt Thompson come into conflict with an unknown entity. You rush back to your work station to come across a strange name on the facial recognition system. "Ashley Tamon"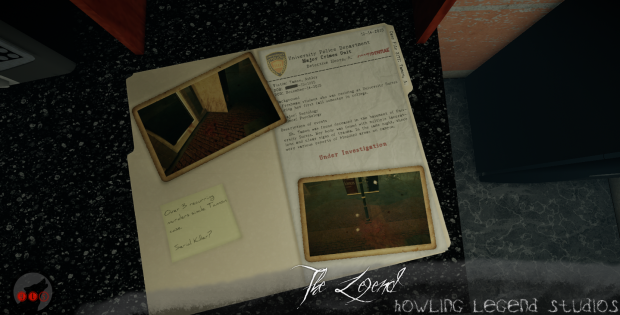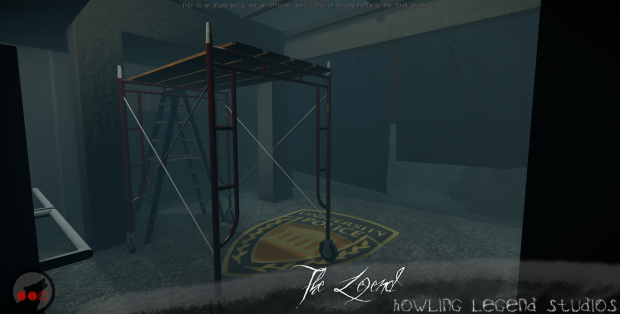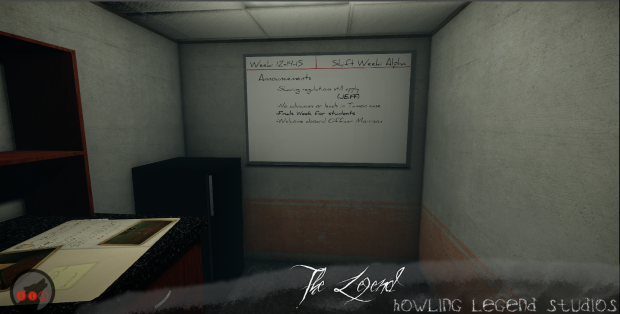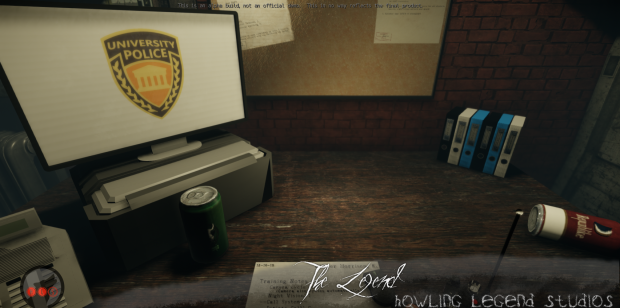 ---
Welcome Aboard!
We would like to welcome aboard our newest team members from recent months:
Danny Hughes - Voice Actor
Patricia Arvanis - Voice Actor
Finn Kilgore - Voice Actor
Amie Schulz - Voice Actor
John D'Errico - 3D Engineer
Aaron Booker - 3D Engineer
Thomas Allen - 3D Engineer
---
Stay tuned for our next press release for more information on Chapter Two!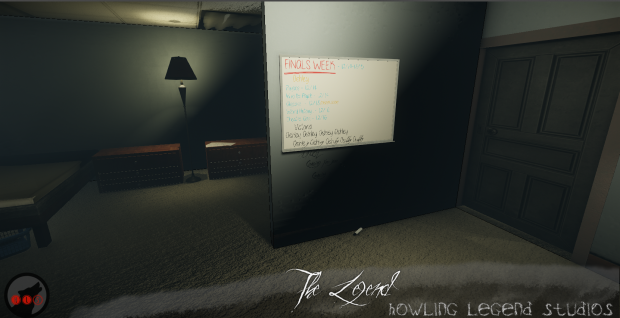 As always, we are available on our twitter @HowlingLegendSt for any questions or to get in touch with our fans!
Very Respectfully,
-Howling Legend Studios