Welcome to my tech demo page!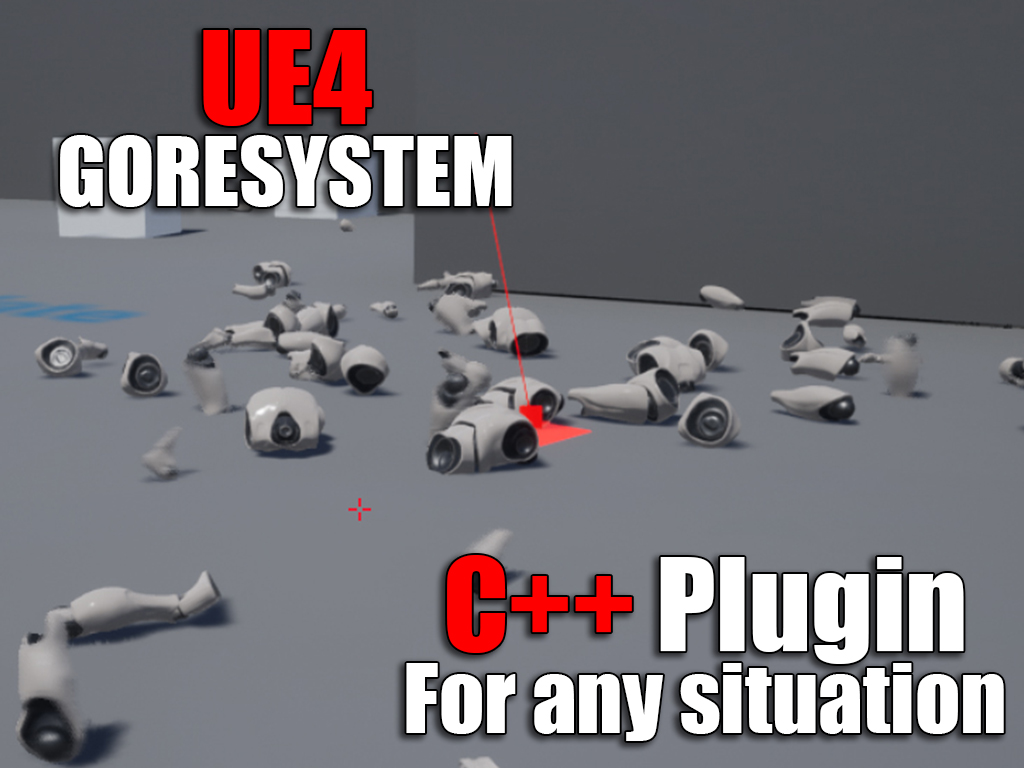 Klian's Gore System is a C++ plugin that allows you to simply dismember your skeletal mesh. It aims to offer the most versatile solution to characters dismemberment and damage management (character hitbox damage multiplier). You'll probably want to use this plugin in a horror game but you can apply it to any skeletal mesh like vehicles, animals, abstract stuffs...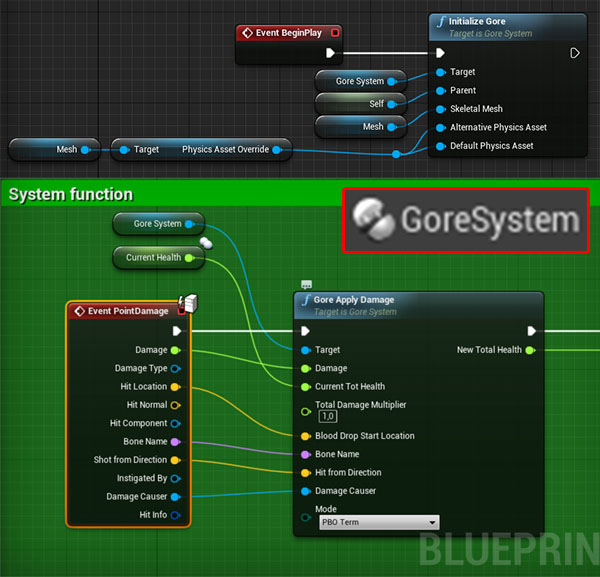 Klian's Gore System is really simple to setup. You just need to add a Component, a bunch of nodes inside your character blueprint and set some variables.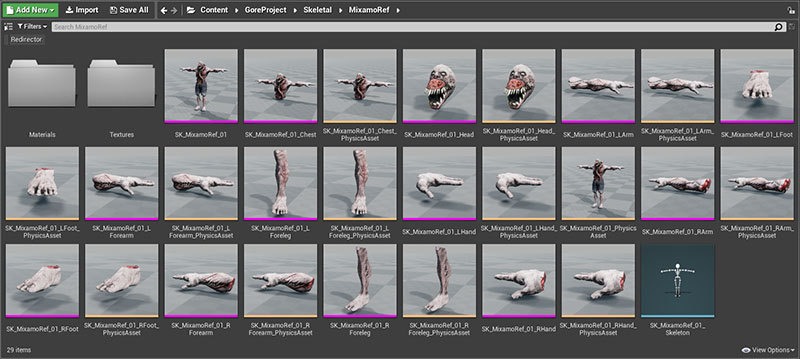 This plugin is adaptable to your skills.
I'll show you one of the easiest way to use it but you can do a finest job with more details, better textures or any other ability you have since it's fully customuzable.
You can start checking this easy way to divide skeletal meshes and get ready for useing them with this plugin: Klian's Gore System: Divide mesh with blender
[Status] Submitting to the Epic Marketplace