A few weeks ago Screwtape studios received an email asking us to bring Damsel to Boston to show it in the Pax Rising area of PAX EAST. We may not have been timing for us to stop development for a small amount of time to fly across the world, but when you're asked to go to PAX EAST you go!
We have been bug fixing, design balancing,mech ordering, travel planning and two days we will be flying out from Brisbane, Australia to head to one of the biggest Gaming Conventions in the world.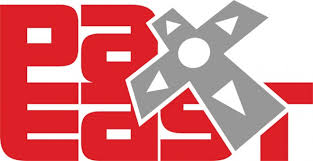 Damsel is not a complete game yet, it is well over 50% complete, so what part do you show. The Arcade style of Damsel means our levels are used over for various missions as the game progresses. Instead of having Mission progress in the build we take to PAX we have a number of our levels available and each level has two of the missions available. We decided this because of the amount of time we are hoping to have each player at the booth for.
Enjoy these screenshots and videos and come and see us at the PAX Rising Booth if you will be there. If not keep an eye out for our After PAX Post!