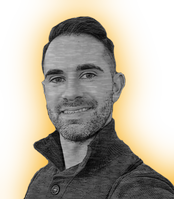 Nick
This week my objective was to better understand where existing players had come into contact with Prosperous Universe and what these players had in common. Consumer Behavior is huge topic discussed in the Marketing realm but it boils down to understanding your consumer base on a more psychological level and being able to identify the proper channels where new like-minded consumers will come in contact with a product/service. For this reason I sent out a survey asking various questions about how players encountered Prosperous Universe and how they consume media. I am excited to analyze these results and adjust our marketing strategy accordingly. Thanks to all that took the time to answer the survey!
The other topic that I worked on was Search Engine Optimization (SEO). In order for a website to rank better on a search engine (most commonly Google), the website must take into account the most common search terms or 'keywords' that will lead people to the site. I looked into two groups of keywords that focused on "space MMO" and "economy simulator" to create an optimal keyword list for Prosperous Universe. I took into account each keyword's volume (frequency of search) and difficulty (how hard it is to compete against other websites for a given keyword) and arrived at the top 10 "Focus" keywords for our website. It's a lot of sitting around looking at Excel and manually selecting things but it's done and I'm pretty pumped to implement the changes on the website to get more hits.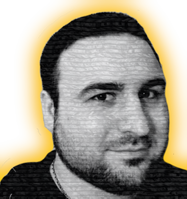 Fabian (Counterpoint)
I'll keep it brief this time around since I spent one half of the week continuing to work on a variety of design topics I already mentioned last week, adding improvements and notes to several lists (and merging some of those into others).
For the other half though, Martin and Michi provided me with some new possibilities to extract data from the live worlds. I made use of this data to finalize the design of the trading fee discussed previously, using numbers that make sense given the current live server environment and player behavior.
There was other data that I worked with as well. It held information about the distribution of workforces throughout the universe. Hmm… what could I possibly be doing with this? Well, you'll probably find out soon enough in a future devlog! ;)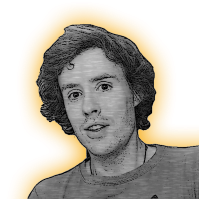 Michi (molp)
One of the major goals of the upcoming maintenance release is to improve the "new player experience". A while ago Fabian compiled a list of changes that will make the life of new players easier. I began to implement these changes this week. Naturally I started with the company creation and registration screen at the beginning.
I replaced the "starter materials" entry with a list of recommended buildings. That way it is easier to understand what the assortment of starting materials is actually intended for. The handbook link on the right side leads to a specific tutorial now and opens in a new tab. Here is what it looks like now: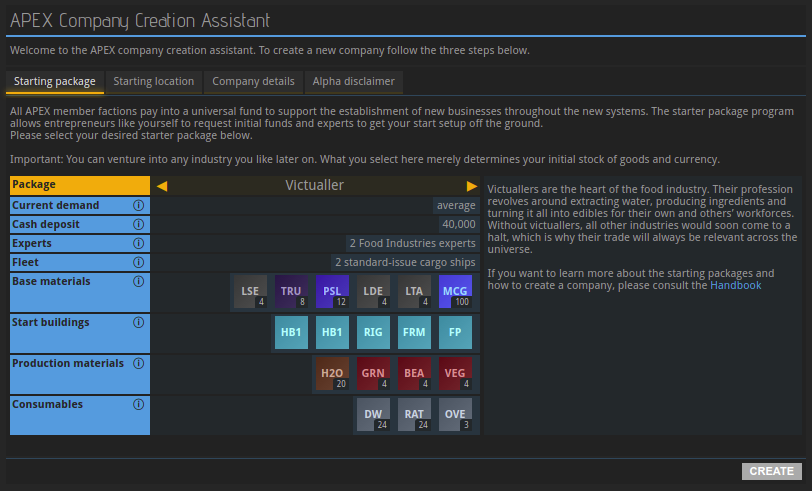 In the past, the "starting location" tab had two selectors, one for the starting planet and one for cycling through all available commodity exchanges. Depending on the selection of the commodity exchange, varying market information would be displayed. While this worked well on a technical level it was also confusing for new players. Since the commodity exchange selector used the same yellow layout as the location selector it implied that this was an active choice that had to be done rather than a possibility to get to know the markets.
I replaced the whole lower right component with a simple list of all available commodity exchanges sorted by the distance from the selected starting location. I also added four more hints that are shown at the bottom of the screen depending on the starting location selection. The screen now looks like this: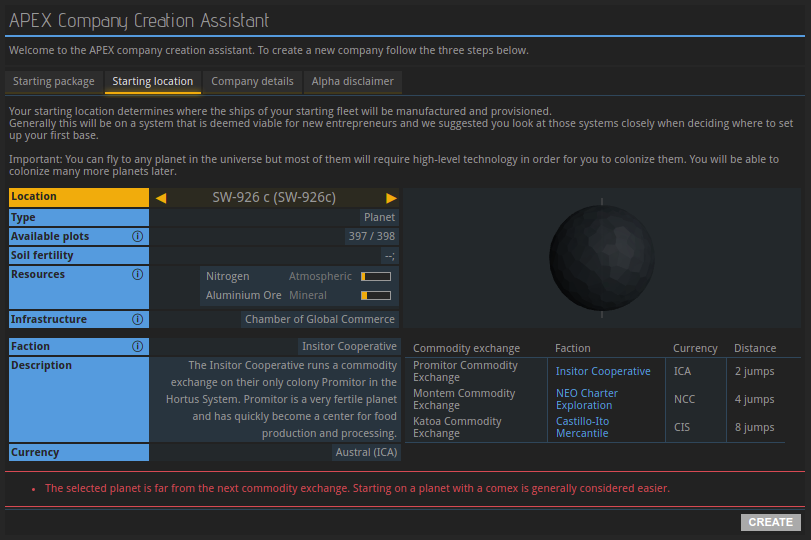 As always: We'd love to hear what you think. Join us on Discord or the forums!
Happy trading!
Subscribe via RSS