Prepare to shoot hundreds of zombies and spill tons of blood in BITGUN - free demo!
BITGUN is an indie top-down pixel art shooter with a lot of blood and zombies, and it launches the free demo during the Steam Next Fest!
BITGUN is being developed by a married couple (with an infant and a toddler) known as LogLog Games. The game is being developed in the Rust programming language and Godot Engine and they are working on it full time, after quitting their day jobs. It is their second game after a small tower-defense title called Hell Loop.
The free demo will be available for everyone as part of the Steam Next Fest event and the full release is planned for Q2 2022. The demo is a fully featured shorter version of the main game - you will shoot lots of zombies, pick your guns, manage your inventory, collect loot but most importantly go on missions!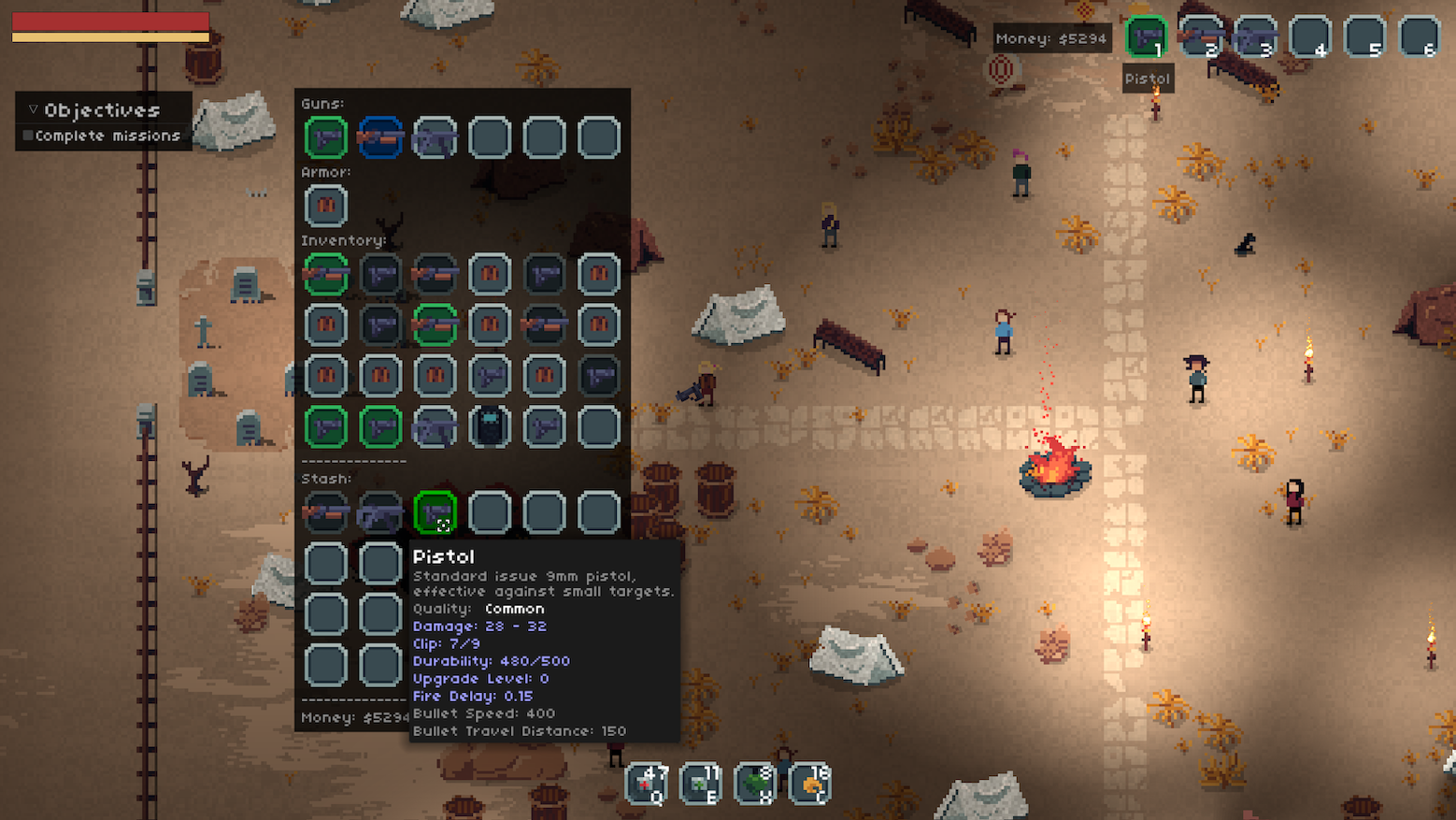 About the game:
The game has rogue-like elements as you will lose almost everything upon dying (if you haven't safely stored it before). It also has random statistics for mobs and guns making it unpredictable, several difficulty levels making it really challenging, and several unpredictable moments making it scary and fun at the same time!
The story is set in a dystopian future world where everything we take for granted now is long gone. The only things which remain to remind those times are memorial shrines celebrating the internet era. Even famous influencers are mostly gone and turned into zombies, whom you can meet in the game.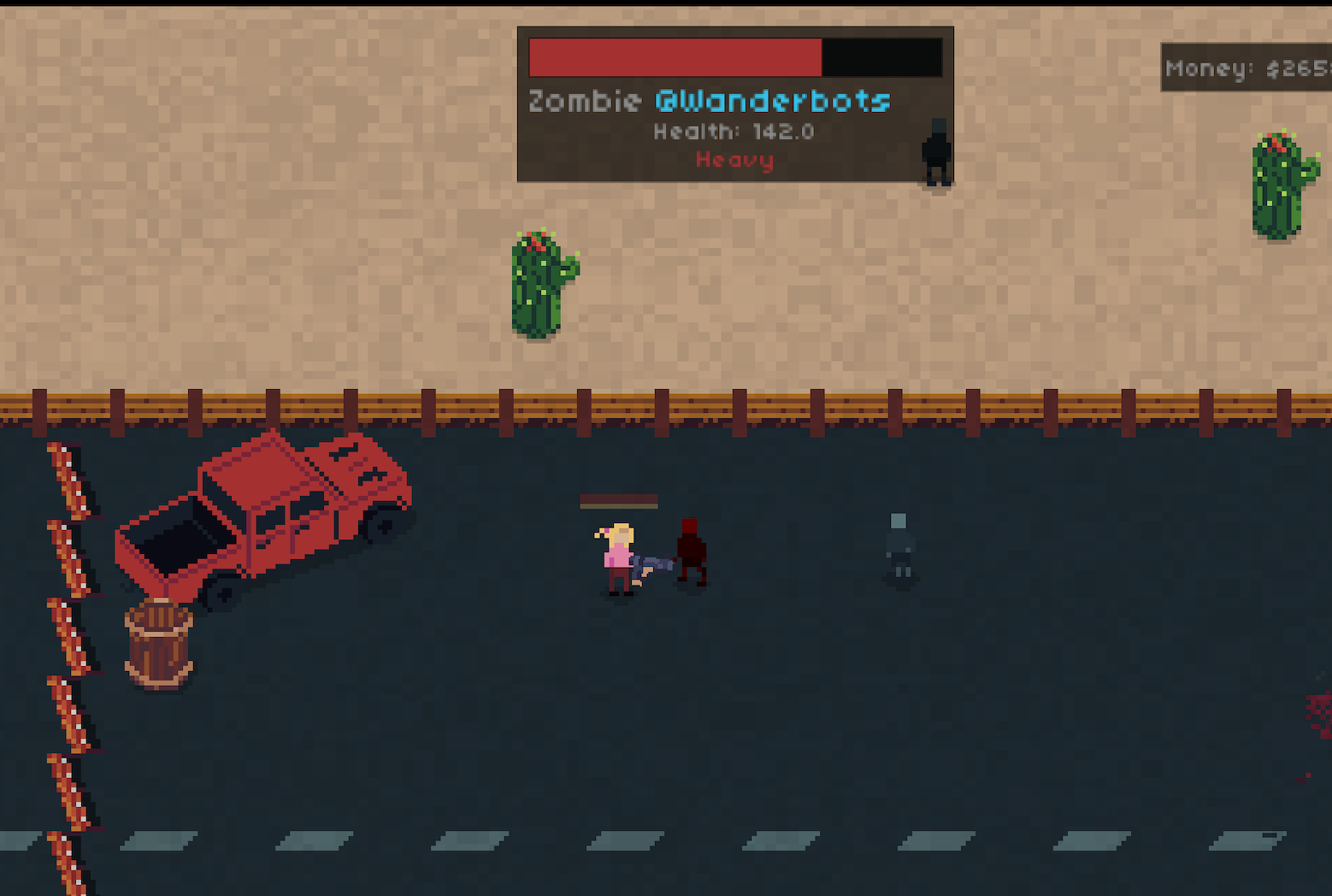 You play as Penny, who is traveling the world alone and looking for a safe place to stay. When she arrives at one of many survivor camps she discovers that the world has changed a bit more than she realized. People are not only fighting zombies, but also other people.
Find out more:
Follow the development of the game on one of those social links and follow Log Log Games's Twitter for your chance to appear in the game as a zombie, next to names such as Raptor from the Rappack, Wander from Wanderbots or Clemmy from Best Indie Games!