Finally finished up issues with my web host! Yay, go me.
Readying up for a release, bugs seem fully squashed, working on a new campaign, all exciting stuff. But you guys are interested in pictures, aren't you? Here's the older of the two features added - when you start a stage or press A, a logo flies out to the centre of all countries owned by a player - this makes is easier to see who starts where (and will be done to fly out to each individual city owned later)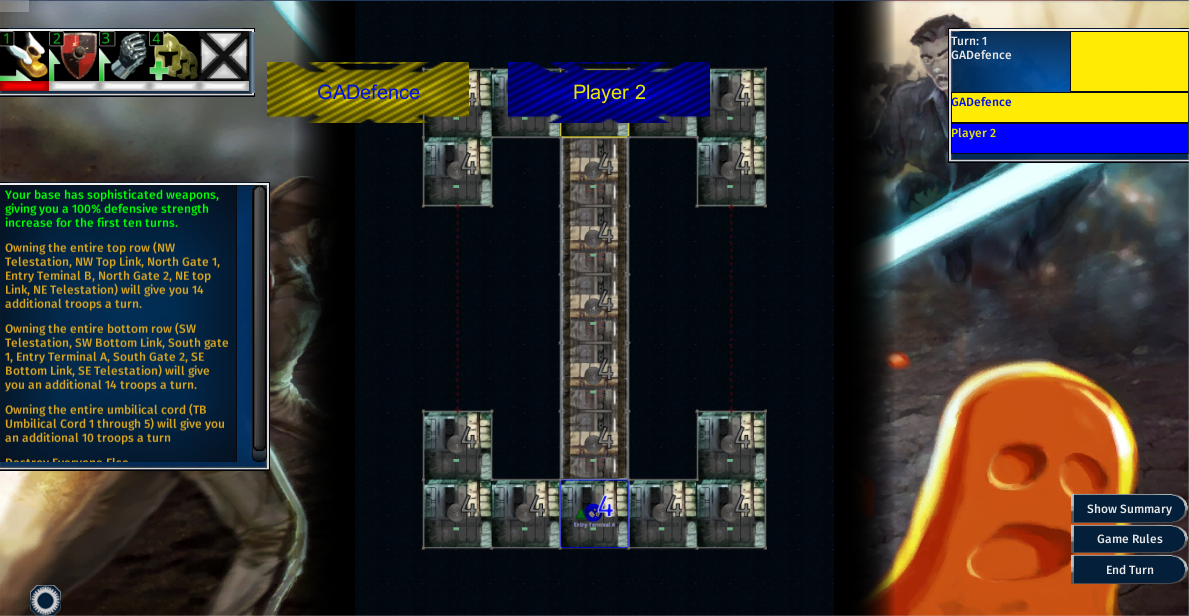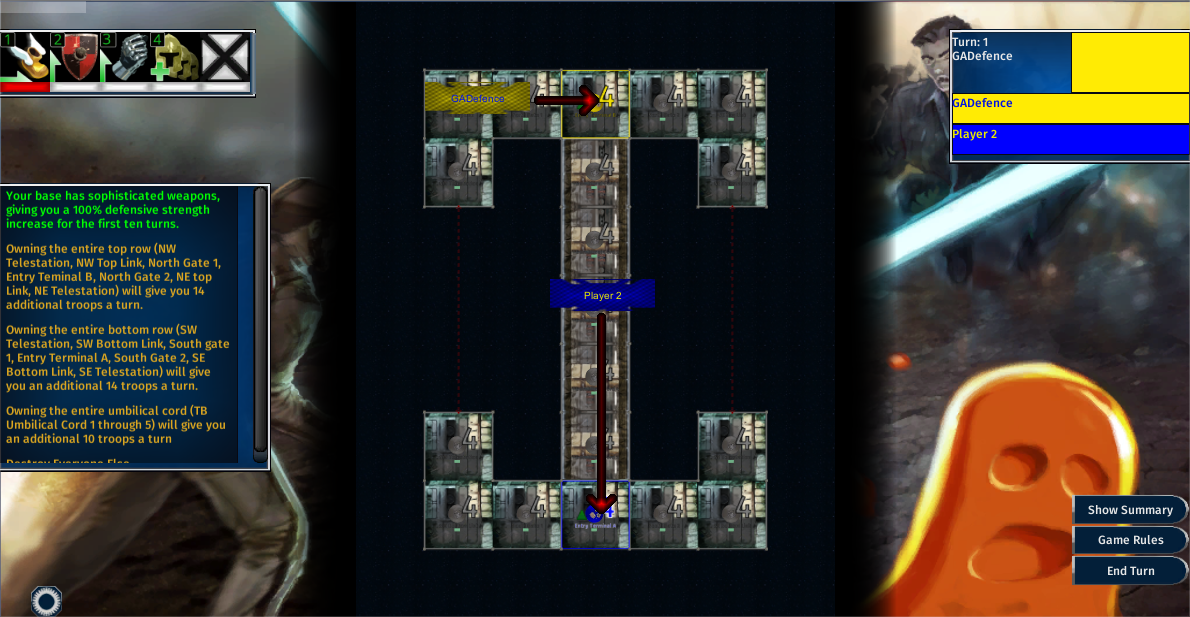 The red arrow is there to add movement emphasis - it won't show up in game.
As well, I felt the old outro ending was fairly cumbersome, looking at it in more detail. It got replaced with a semi transparent version of the intro!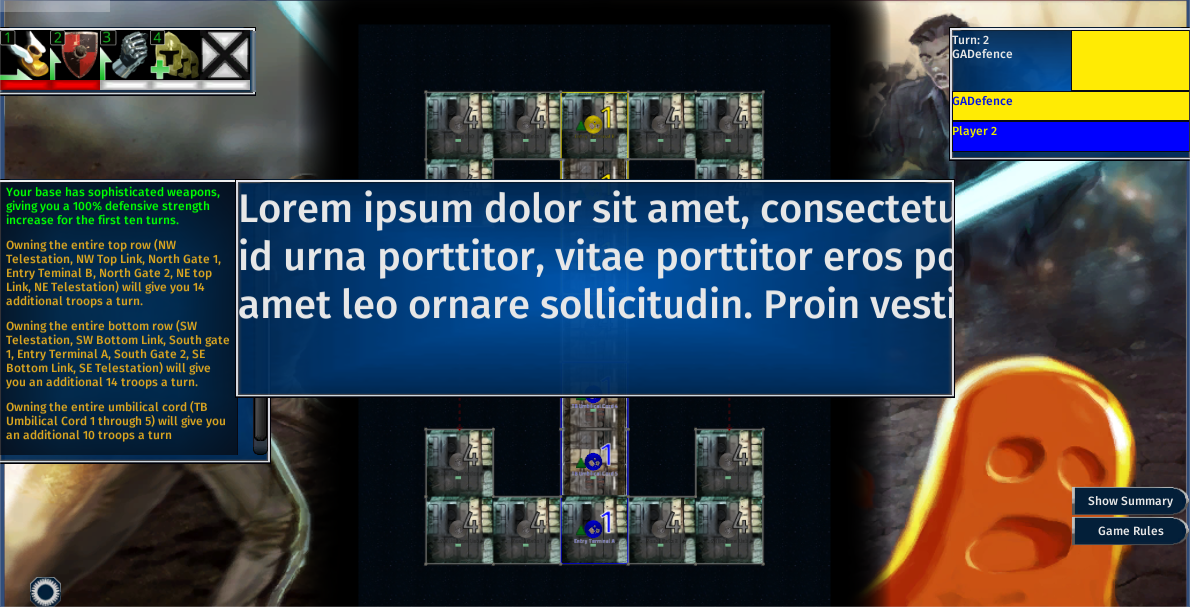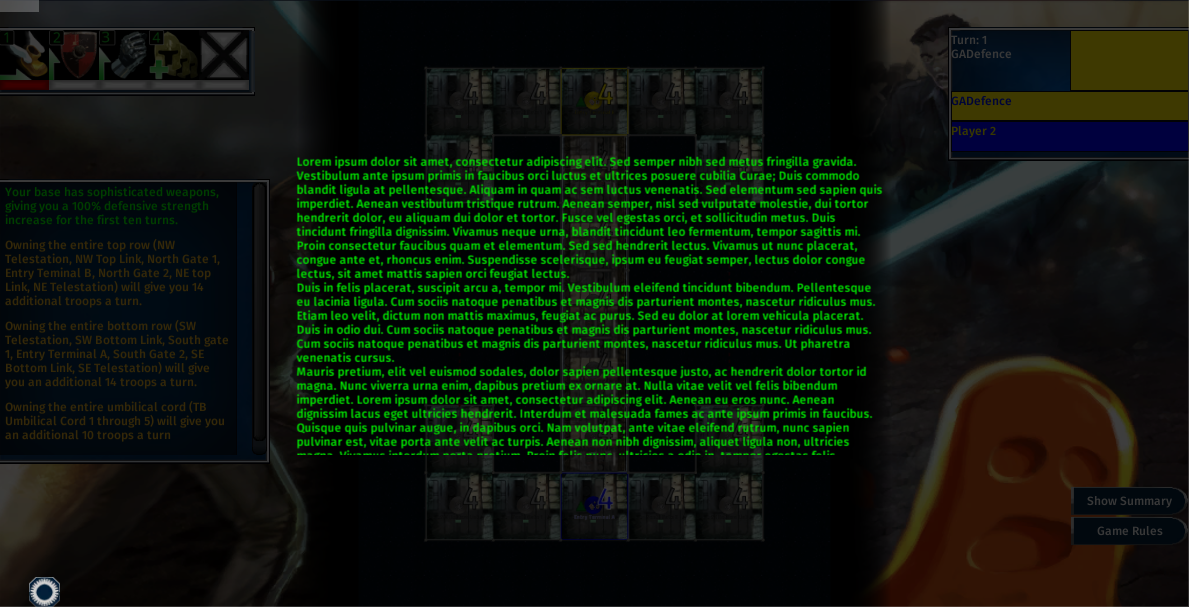 You have the full freedom to read a lot more outro text. That's the updates for now, stay tuned for more risk based information!