We're back with another dev blog!
The absence of a June entry means today's dev blog is nothing short of massive; there's more here than you can shake a stagoat at. Get comfortable, prepare your favorite beverage, and settle in for what might be our biggest update this year.
But before we get into the thick of it, we're happy to announce that a new Farm Folks pre-alpha build has been released!
If you want to play Farm Folks, head over to Bit.ly and purchase either the "Farmhand" or "Collector tier, this will give you access to a playable pre-alpha build.
Alternatively, you can wishlist on Steam here: Bit.ly
Changing our approach
We know you have been wondering where we've been recently and what's been going on. In short - we're overhauling our development strategy...
In February, we launched our roadmap. We did this to give you all an idea of what content would be coming and when, as well as give some transparency into our development schedule.
Since then, we've struggled to deliver finished features on their due dates. Although we've been trying to release monthly builds, so far they've not been of a standard we feel is acceptable. In order to meet our feature deadlines, we've been pushing things out rapidly, and haven't had the time to properly polish, bug test and refine the builds we've been releasing.
Another problem with our roadmap is that it implies that Game Development is linear, with a start point, end point, and straight line in-between. But as we have discovered first hand, this is not true; Game Development is much more dynamic than that.
What we've realized is that the way we have structured our deliverables has simply not worked for us. This first came to a head in late June, when we finally made the decision to delay the build until we could get it into a playable, workable state.
All of you have been crazy supportive, and we understand you're in our corner and willing to accept some delays. But we hate having to continually disappoint you, and want to embrace changes that lead to better communication and a better game. With that in mind, what are we going to do?
The first thing we'll be doing is putting out weekly Dev Blogs. These bite-size blogs will detail the work done by each team member over the course of the week. And we will be doing monthly recaps on our updates, these will summarize the weekly posts and cover the new content in each build.


Keep looking out for Dev Streams from Nick and Ethan. These will give you the chance to ask questions and have a direct look at our work processes. We love doing these!
We've also decided to port our internal communications into the public discord. You'll be able to see (and react with emojis!) at what we're working on and discussing on a daily basis. Of course there is some sensitive information we can't put there, but expect 99% of what we say and do to be available.
Lastly, we've restructured our roadmap. Specifically, we've removed the dates, split features into smaller tasks, and added a section for bugs. This should give everyone a better idea of exactly what we're working on at a given time.
This will allow us the freedom to deliver features in the order we choose and in a more reasonable time frame. No more making concessions on quality to meet the deadline... We'll give ourselves the time to do things right.
These changes have also made us reconsider our final release date. We originally planned for December, but want to state clearly that we're not aiming for that date anymore.
While it's certainly possible for us to have the game "finished" by then, it would be a product none of us are proud of. We think it's in everyone's best interests to take longer, and develop a better game.
The whole dev team is passionate about this project, and have been for years. We all want to make Farm Folks the game it deserves to be, and the game you all deserve to play.
With that in mind, we've decided not to set a new release date. Farm Folks will be released when it's ready, but you'll be getting plenty of builds and information from us about the day-to-day of development.
We're striving to do our best, but it's time to accept that our development strategy hasn't worked for the team nor the community. Game Development is a journey, and we're constantly learning new things as we go. But if there's one thing we're sure of, it's that we're glad to have all of you with us on the way.

Thank you for your continued support <3

With this update, you'll be able to take on a number of quests spread around the game world!
Your adventure will begin in Sharktooth Cove, where you and your ship ran afoul of the jagged rocks. "Crash Course" takes the form of a short tutorial quest, where you'll become acquainted with some of your tools, learn about Gilbert, and just how you both came to be where you are.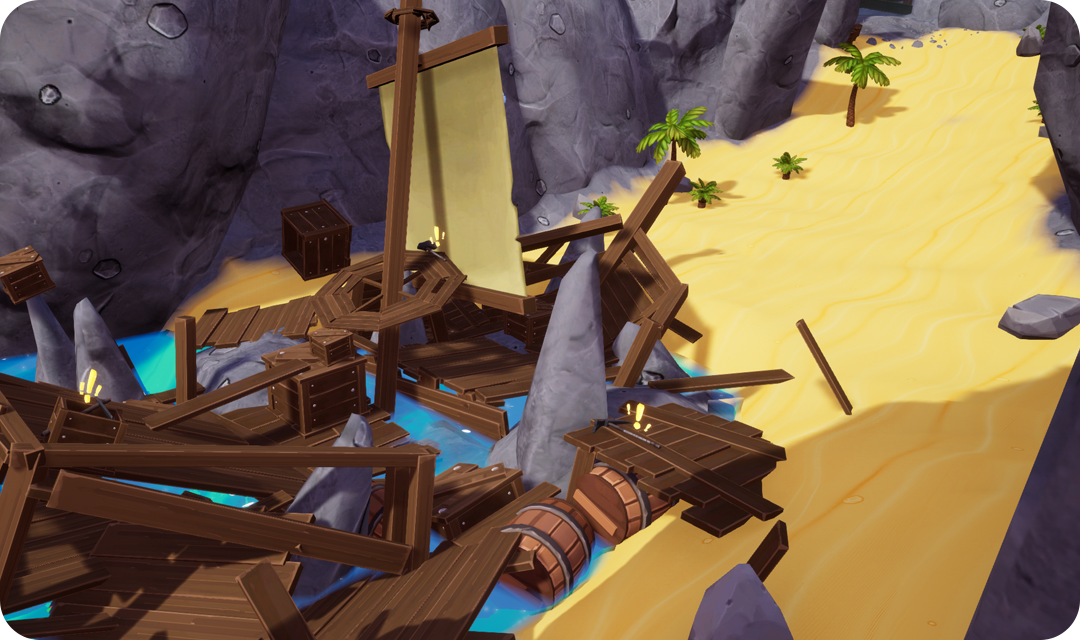 Next, you'll need to find Mayor Snodgrass and convince him to let you take over the old farm. Additionally, there are several Minor quests spread out around the map for you to find!
As explained in a previous dev blog, Farm Folks will have two types of quests, Major and Minor. There aren't any Major quests implemented just yet, but they'll be trickled in over the coming months. Each Major quest will highlight a specific character and some struggle they face within their own life.

While exploring around the world, you may stumble upon a book sitting on a small table. If so, you've just found a Diary! These diaries are spread out all throughout the world, and are written by the inhabitants of the island.
They'll contain gameplay hints, personal musings, and other miscellaneous writings. If you take the time to read them, you'll learn a little more about the characters, their stories, and the island itself. Just what kind of things could one expect to find written inside?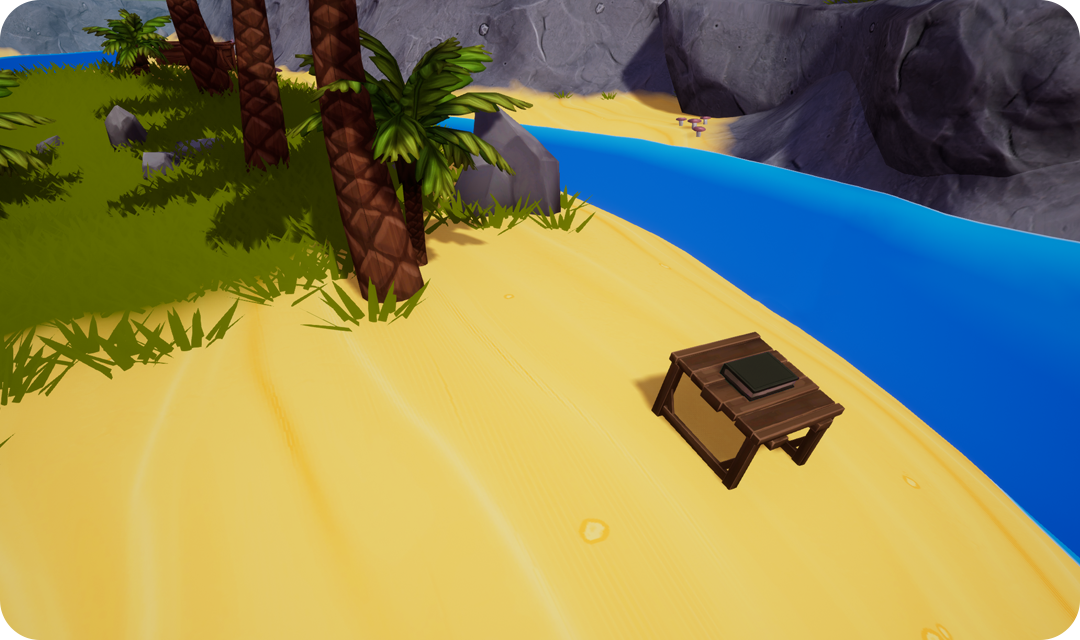 There are around twenty spread around the current playable area, and you can expect them to be a part of most, if not all areas coming in the future.

The bridge has been built! Well.. actually... you need to build that yourself.
Barriers separating the world have been lifted and pushed back further, opening a much larger play area for you to frolic and pick flowers in. We've replaced that ol' giant boulder for a new world buildable - the bridge!
Further down the line, there will be quite a few bridges and other world buildables for you to construct that will open up new areas to explore, each with their own unique features, characters and interesting locations.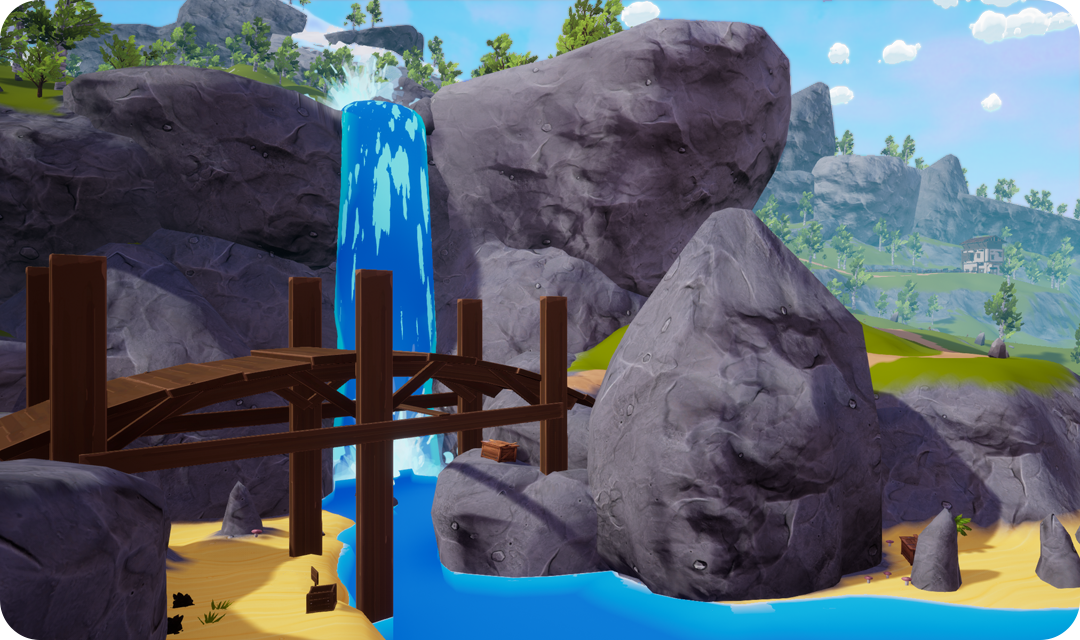 Pro tip - cross the bridge and turn left, follow up the path and you'll find the beginnings of Faye's Ranch, also known as the Llama Ranch!
Yes that's right, we said it, llamas.

This update also includes a major update to Foraging! Farm Folks will have sixteen types of foragable goods, four for each tool tier. Using your Scythe will allow you to harvest these wild-grown resources.
Foragable flora include mushrooms, flowers, plants and other oddities. Furthermore, each type likes to grow in a particular area, so you'll need to explore a bit to find them all.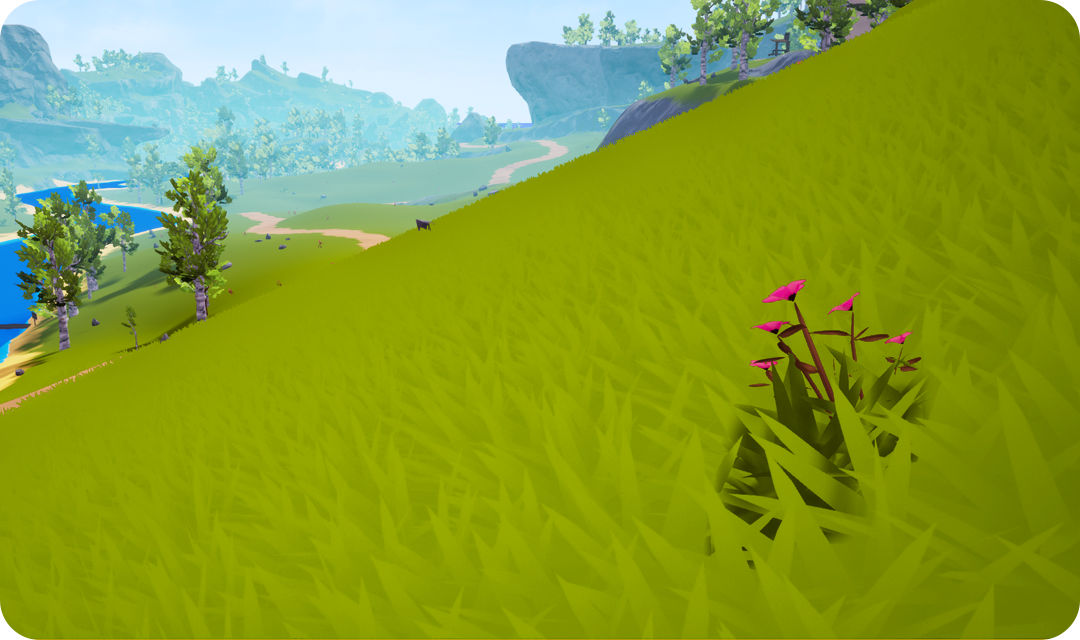 The items you can get from foraging vary wildly, and will be used to cook, craft, sell or be given as gifts. With the current update, eight of the sixteen types of foragable goods can be found in the wild (everything that can be harvested with a Tier 1 and 2 Scythe).

Ethan's been working his usual magic, this time in the realm of Kingdom Animalia!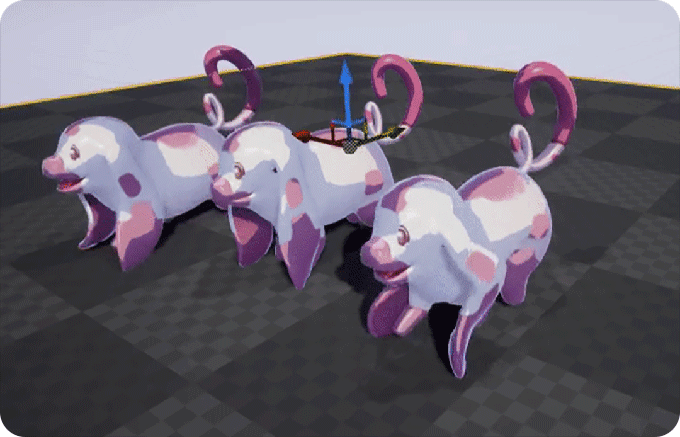 This little guy is known as a Molo, although he's affectionately been nicknamed "Chonker" by our dev team. We've got some other animal-related things to talk about, but all that is best left for the next dev blog…
Optimization
Over the month, we've made some optimization improvements on the game! Most people should notice a modest performance increase over previous builds. We've also done our fair share of testing, and have removed many of the fatal crash errors. As always, if you encounter an error, reporting it through our Discord helps us make fixes.
In Closing...
There's a lot to digest here, but in short, we want to focus on getting the core game features working and in your hands. The build that's just gone out is a lot more stable than our last release, and we'll continue to keep working towards a feature-complete game.
Our next dev blog will focus on Animal Farming! Although this has been possible in previous builds, it's never been in a state we feel is acceptable. Next week we'll be detailing more about the feature and giving you all a closer look (but not too close, those Molos are stinky!)
Thank you all for the support this far, we couldn't do it without ya :')
From all of us on the farm folks team <3

Come join the community on Discord and talk to us developers while we work on Farm Folks!
Join our update list to be the first to know when something juicy comes along: