Its been a while i posted an article about anything. I thought its finally time to post something about our progress and plans!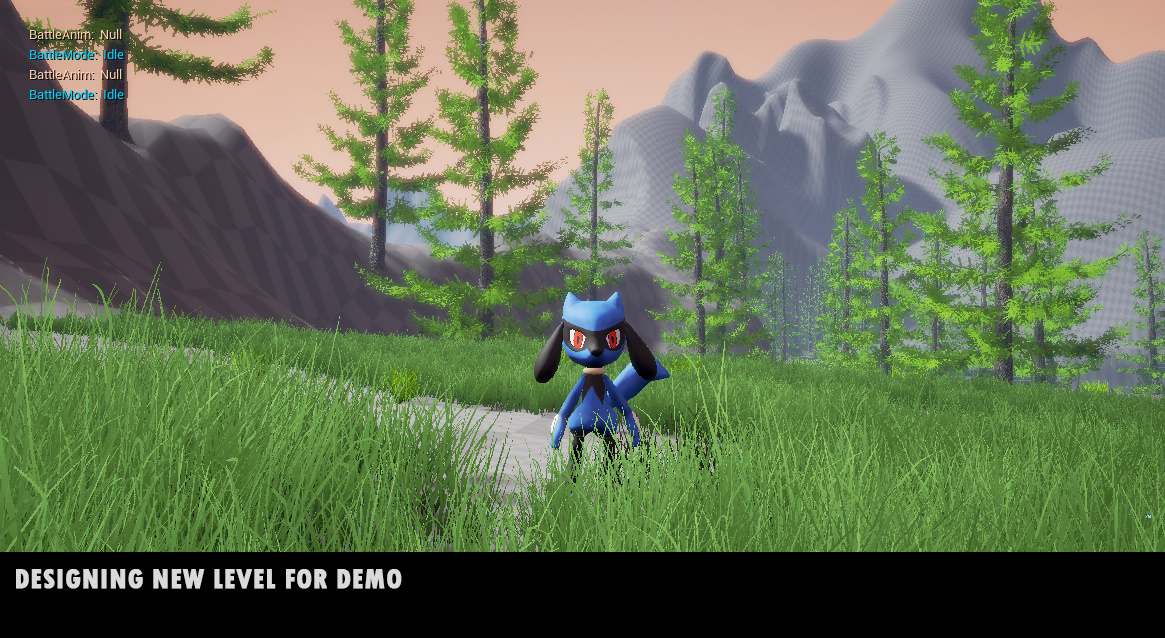 So we are designing a entire new map just for the pre-alpha which will let us show all the features we'll have ready at the time of release. And sorry we still dont have any release date for you, but i hope you can understand there is a lot work to do.
Other than demo level, Battle system is progressing pretty good. Still need to make more animations and effects for each move and then sound effects and background music and then implementing all that to make it work as a whole. So yeah lots of work.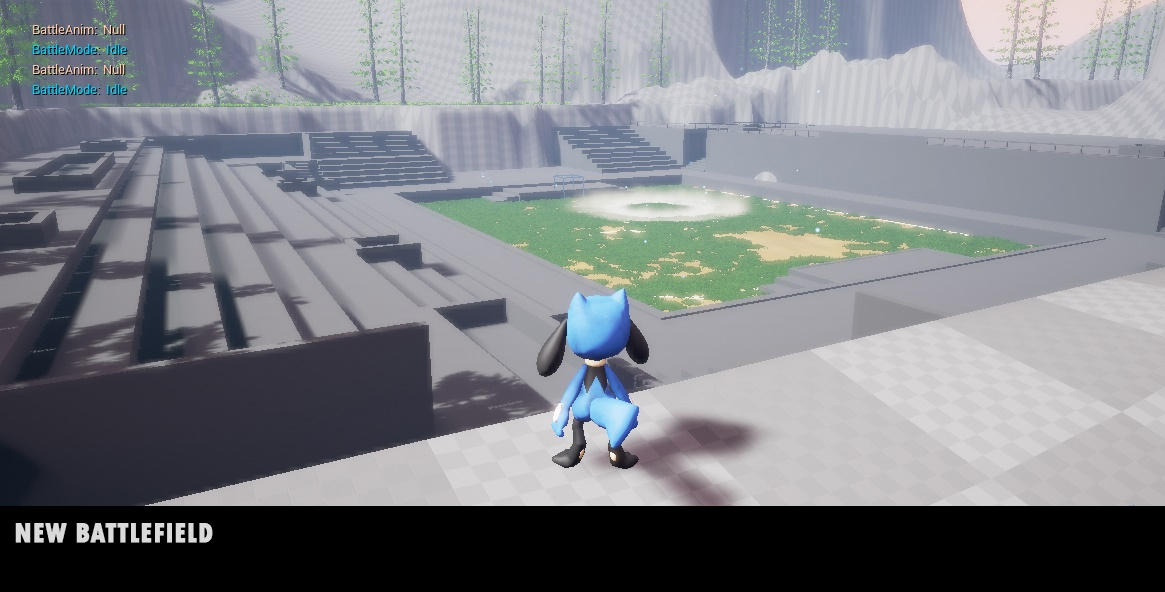 Designed a new battlefield for the demo. This is where you'll be testing our battle system functionality. We'll provide few pokemon that you can battle with.. so yeah not all pokemon in the whole game will be able to battle as far as our current plan concerns.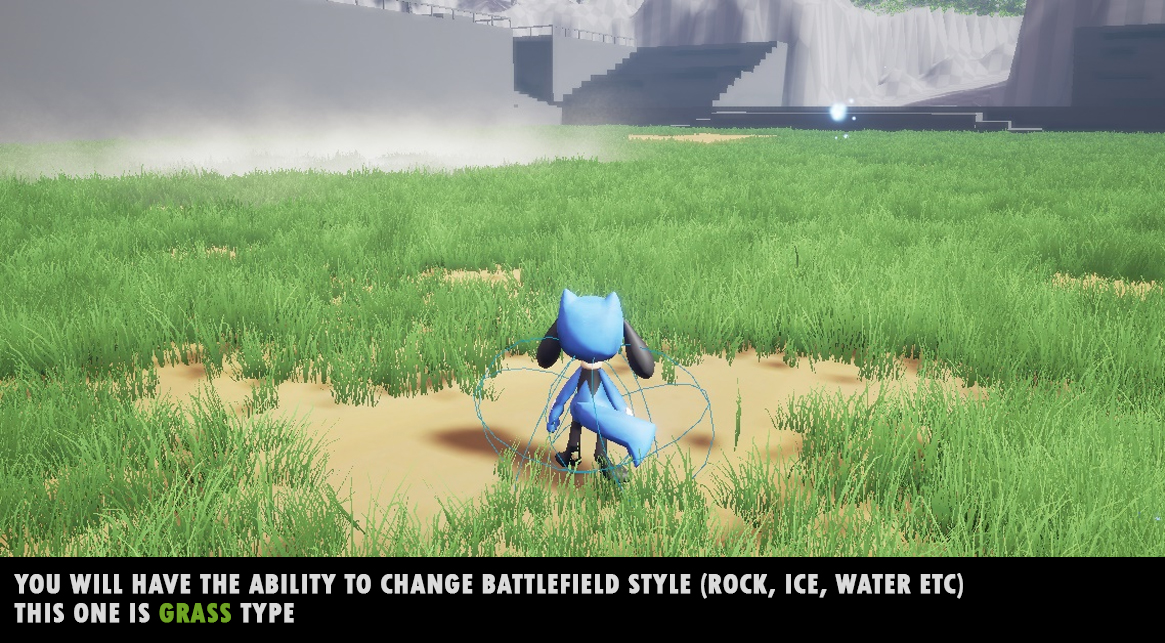 Yes there will be different battlefield, and all will come at with their specific advantage and disadvantage depending on the Pokemon you are battling with. And yes it'll rise up from the ground when you'll change the field .. cool huh?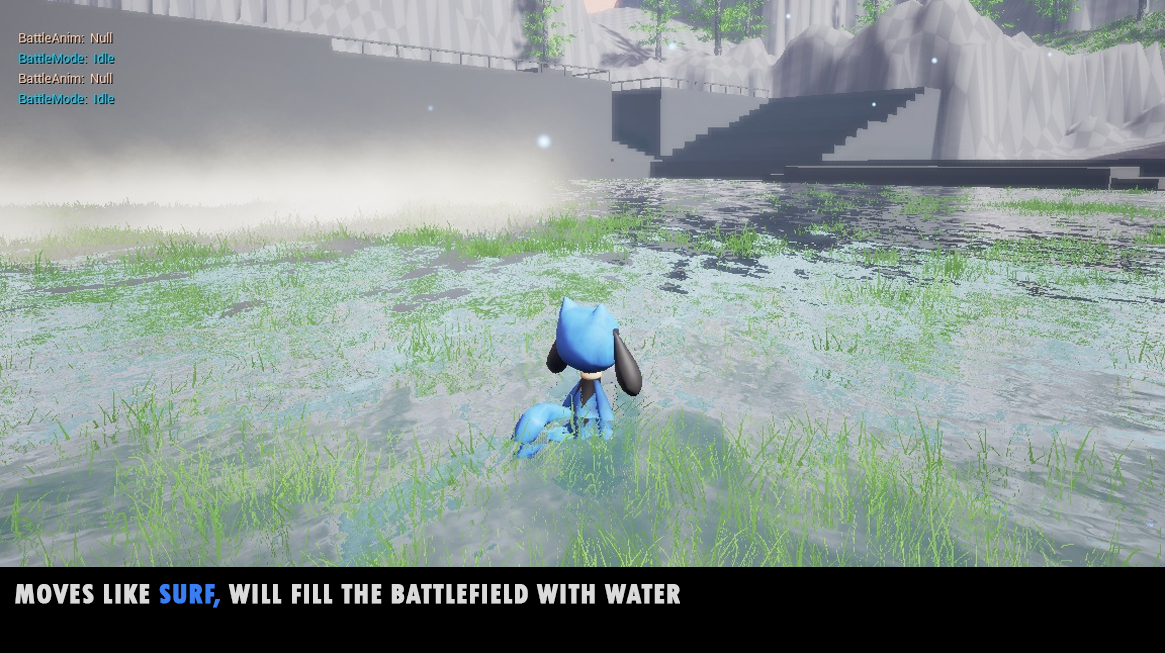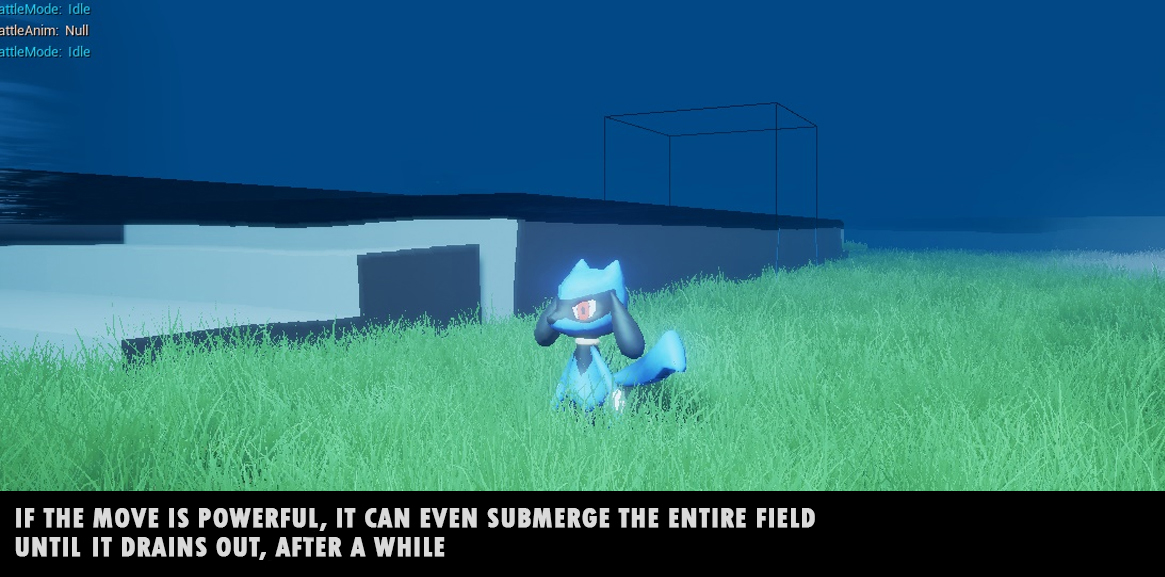 Different moves will have different effects on the battlefield, which will ultimately make your battle more easy or challenging depending on the Pokemon you are using.. better plan your battle before you begin!
Other than battle system which is like where we spend most of our time working and map assets.. there are other things that we are doing and will be doing: Like making the pokedex work with voice and all. sound effects for battle system, ambient and background music, User Interface for pokedex, battle system and other menus. Then there are few features we haven't revealed that you'll find out about in the pre-alpha itself. Also, demo will also contain some missions and treasure hunts and few hints about the actual storyline .. ah and few legendary cinematic!
So, as you can imagine there is a lot of work .. we are also looking for help all the time. So let others know we are looking for help, mostly artistic help, 3d modelers, blender animators, unreal engine users, voice actors for pokemon voices, music composers etc. Find us the help we need.. it'll help us make the game faster. If you can help E-mail at veerpokemon@gmail.com
Thanks for reading! :)