Guild of Dragons is a settlement-builder with dragon taming, exploration, and conquest for PC and MAC. Be sure to add it to your Steam wishlist today!
As a dragon mage, you raise your dragons, explore, farm, craft, and fight in first-person perspective, but build in top-down view.


The lives of your dragons and your people are on the line! Your ability to build a working infrastructure is crucial to their survival.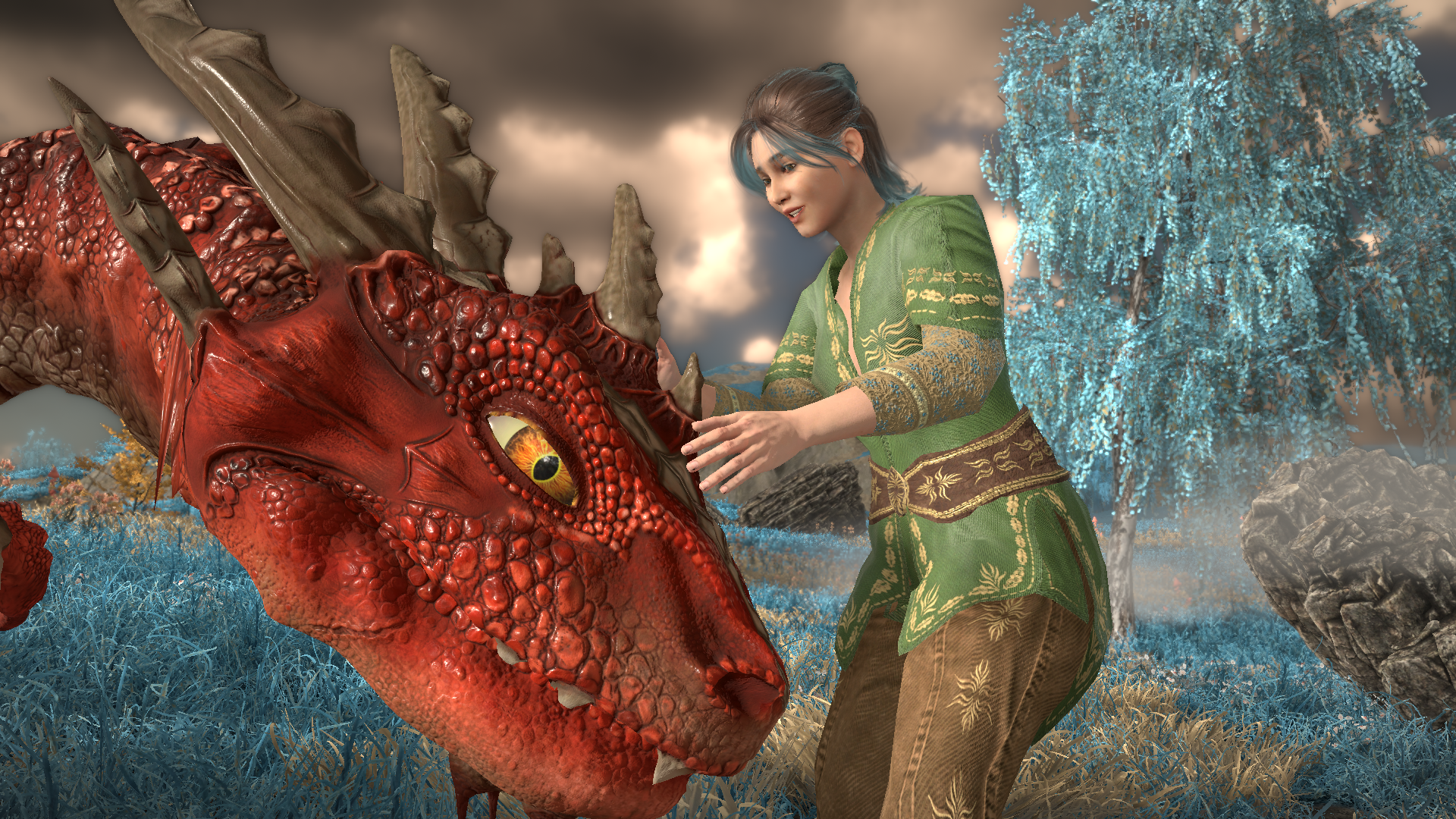 Dragons need attention! Raise, feed and tame them to be able to command and ride them, otherwise, they may become feral and leave you!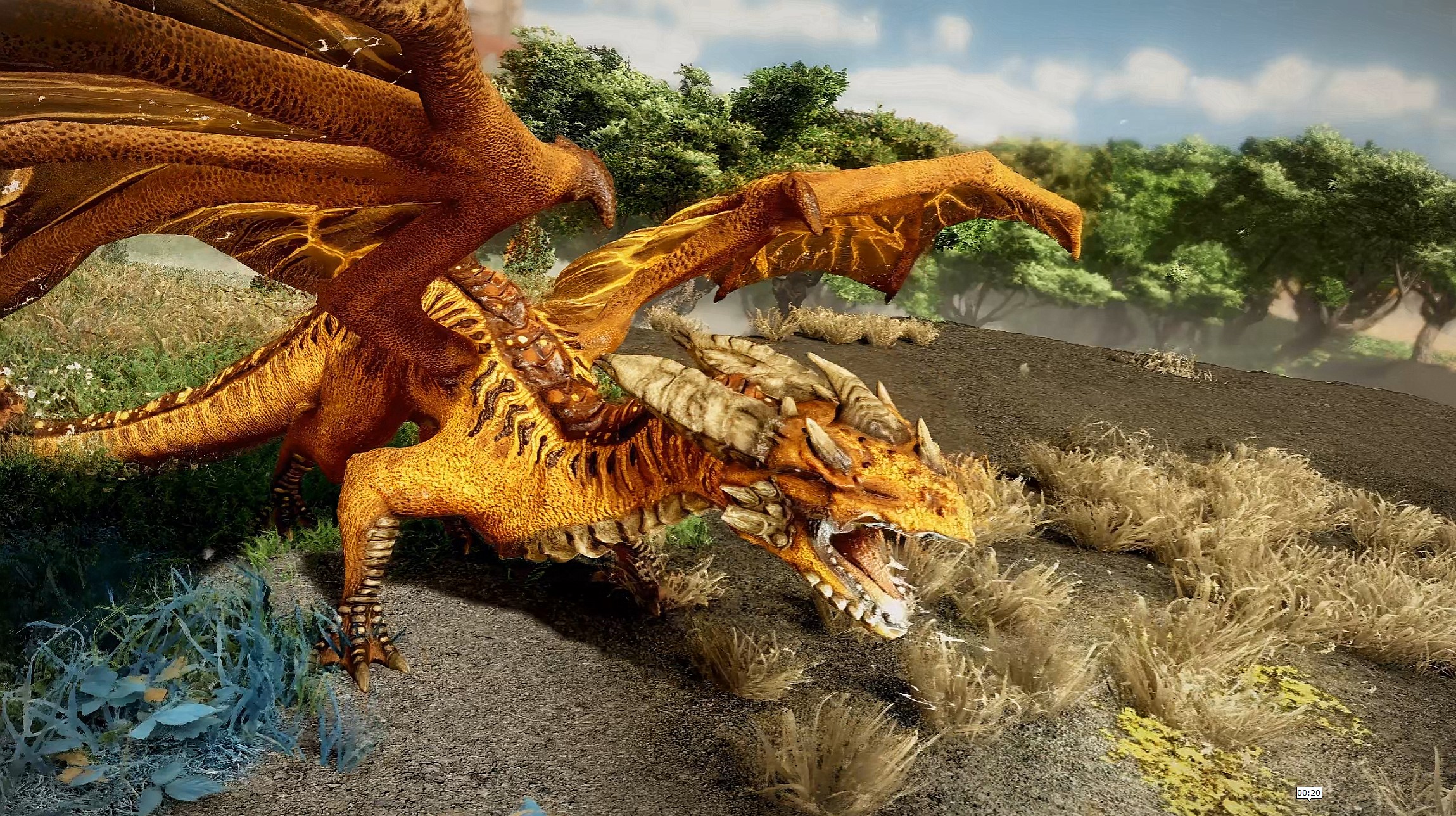 Dragons are not only your companions. They can be sent on scouting missions, help to discover new resource deposits, or fight against the evil Drab Collective.

Central to expanding your settlement is having enough workers to staff new buildings. But you can always personally help out (in first-person perspective) whenever there is a shortage of supplies.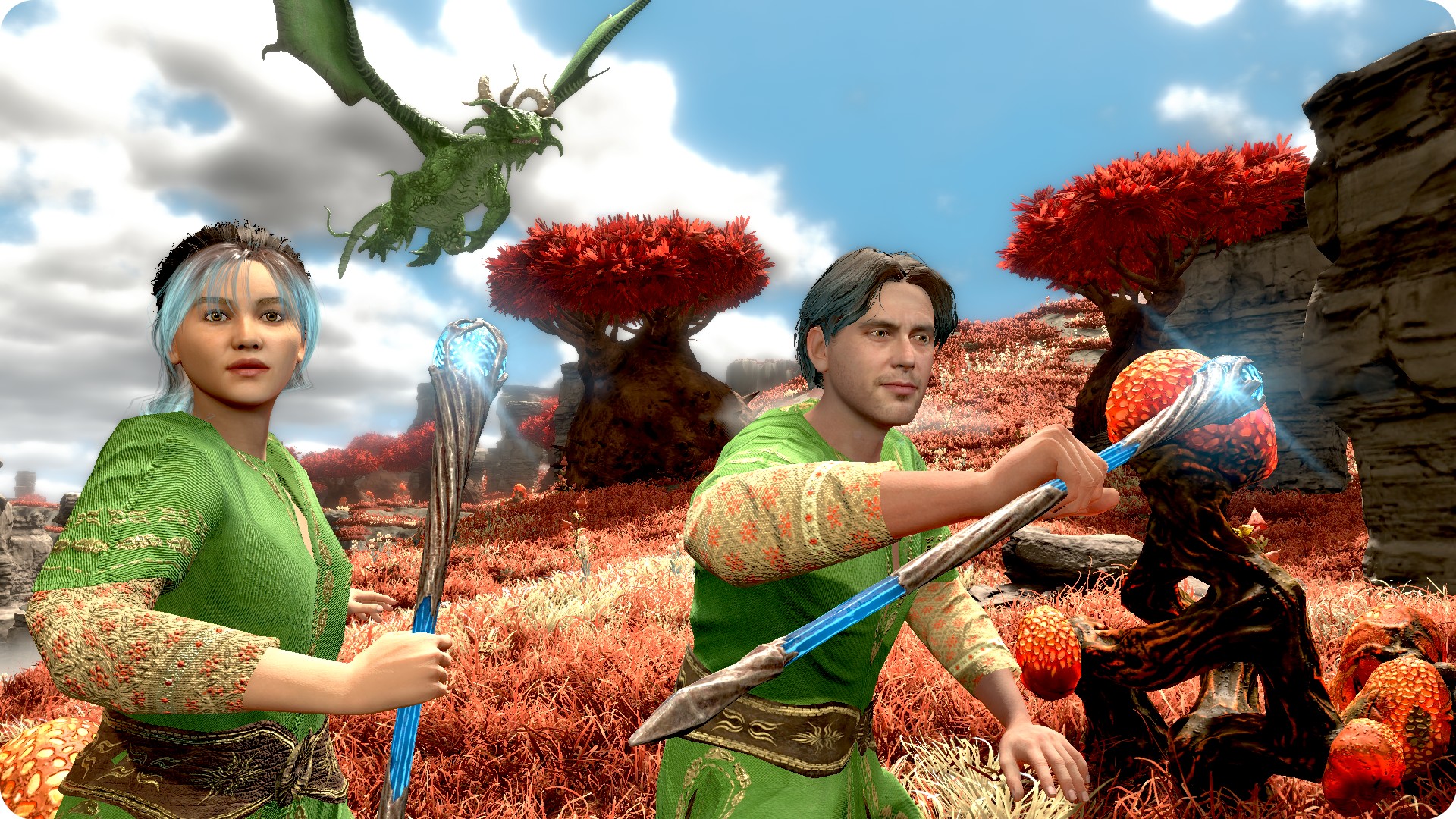 Trade with different merchants, each of which offers different goods.
Depending on how close they are to your settlement and their specialization, buy and sell prices on their market may differ enormously.


Choose from a variety of dragonfruits, crops, flowers, and herbs, either planted in the glasshouse, in the herbalist's house, or on a farm.

You and your people mine and collect much-needed resources, which are used in production buildings with appropriately assigned workers to create new products.

It is important to ensure a constant flow of resources. Eliminate bottlenecks in your supply chain and store your goods in warehouses.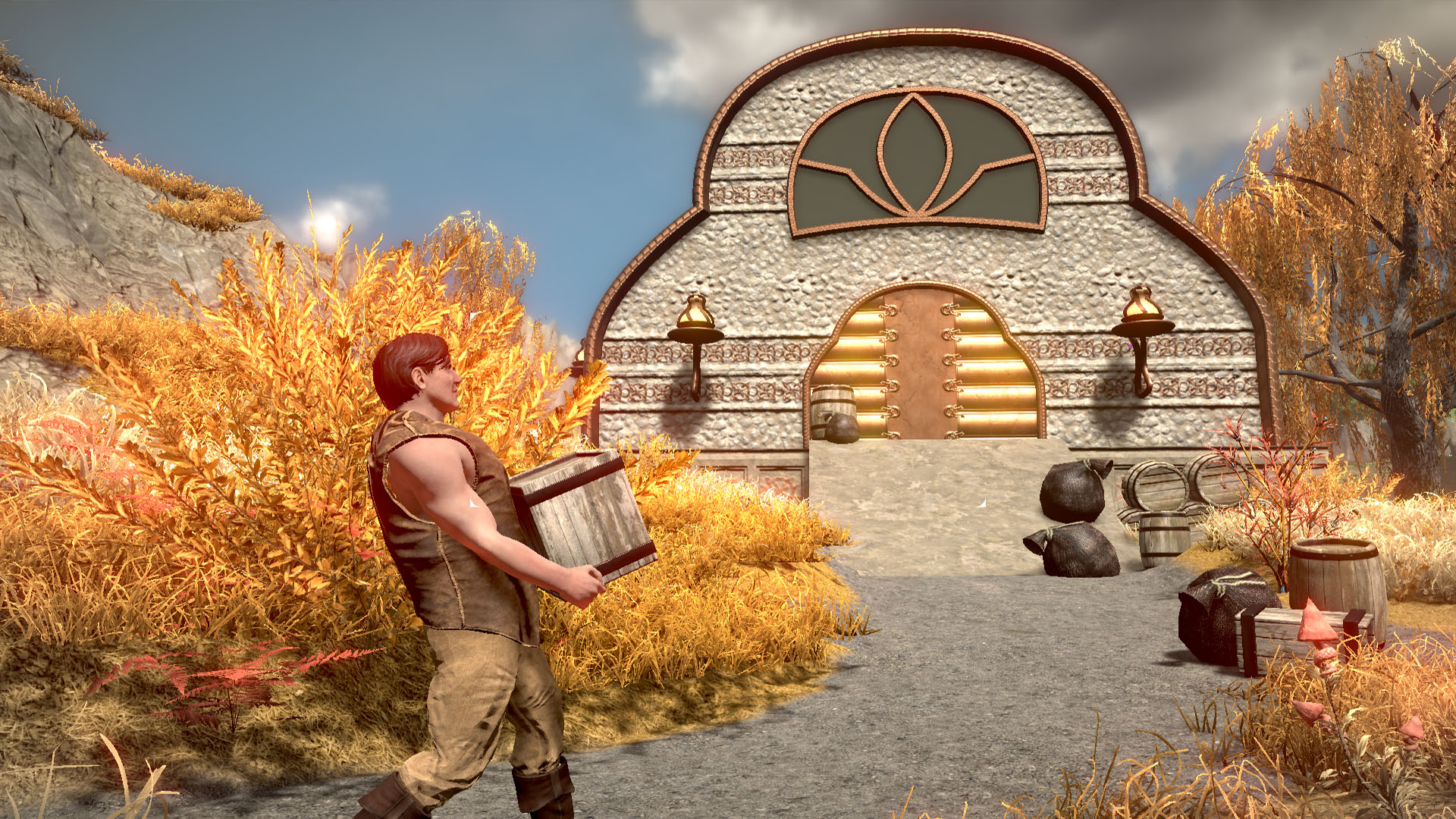 Crafting weapons, potions and power-ups give your dragons and yourself a crucial advantage. Of course, you have to build the appropriate buildings first.

You can find new recipes through quests or you can just try combinations and see if it works.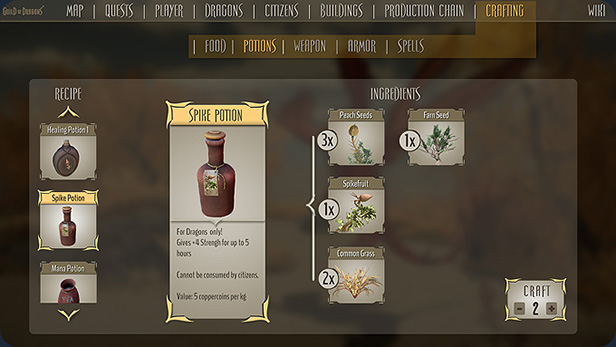 While you experience the game from a first-person or third-person perspective, you will change to a top-down view for building activities.

There is a huge variety of buildings and production chains available to help your settlement prosper.


Explore new biomes to find much-needed resources.

But beware, monsters protect rare resources, so you better bring your dragon team to keep you safe.

When you harvest precious Dune-Spheres, look out for a dangerous surprise! The plant and the Dune-Worm look similar!

Expand your territory and lead your dragon team into battle against the minions of the cruel Drab Collective.

But you are not defenseless on your own. You have the ability to fight with your staff, bow, or melee weapon.